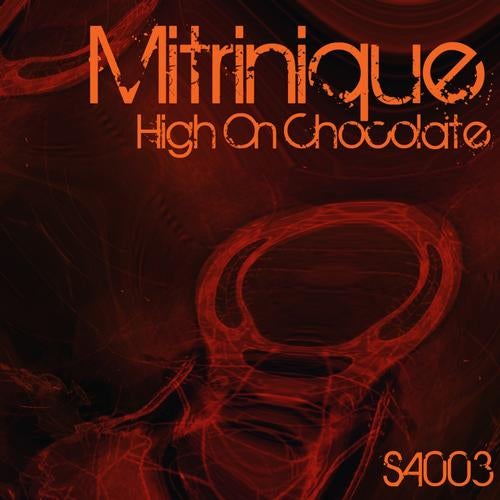 Successful house dj's Dimitri Chantzis & Dominique Heyninck decided to combine forces and share their love for house music. Not only behind the deks but also as makers of fresh and genious house music. With their infectious sets of deep, tech & progressive house music they succeed, time and again, to capture the hearts of clubbers everywhere that they play. No matter this being Belgium, Germany, Austria or more mythical places like Namibia, Japan or the middle east.

July saw the launch of their first single and underground clubhit 'Earthbound' on high-profile quality progressive label Sound Avenue.
One of the most promising dj teams at the house firmament are now ready to take it to the next level with their second release 'High On Chocolate'
Mitrinique is set to make their mark again in the scene !!! The future looks promising....

'High On Chocolate' includes top notch remixes by Deepfunk and Liz Cirelli and is heavily supported by the biggest dj's on the globe: Hernan Cattaneo, Nick Warren, Marcelo Vasami, SoundProcess, Lemon8,...


FEEDBACK MITRINIQUE ? HIGH ON CHOCOLATE (SA003)

Nick Warren (UK, Global Underground) Deepfunk Rmx ? Excellent as always!
Hernan Cattaneo (Arg, Renaissance) Deepfunk Rmx ? Very Good!
Armin Van Buuren (Hol, Armada) Deepfunk Rmx ? Thanks!
Soundexile (Arg, Sudbeat) I just listened to SoundAvenue003 and really liked Malcom's remix.
Lemon8 / Harry Lemon (Hol, Bedrock, Plus8, M-nus) Love it. Both this Deepfunk and the original mix. Will have a hard time picking one out. 9/10
Sander Kleinenberg (Hol, Litlle Mountain, GU) Thanks! 8/10
Francesco Pico (Hol, Magnitude, Outside The Box, GU, Armada) Deepfunk Rmx ? Nice
Kassey Voorn (GR, Cocoon, Vapour, microCastle) Deepfunk Remix ? Love this!
Paul Hazendonk (Hol, Manual Music) Just checked it and my fav is the Deepfunk remix, full support!

Luke Porter (Sudbeat) Deepfunk remix is wicked

Sound Process (Arg, OTB, Stripped Rec, Sound Avenue) Very Good Stuff!
Marcelo Vasami (Arg, Replug, Stripped) thanks for sharing mate. amazing release.



Dpen Solid EP, like them all! will try them!

Nikko Z (US, Stripped, Sound Avenue) Nice stuff, thanks
Andy Arias (Arg, Stripped Rec, Sound Avenue) Strong EP, Congrats!
Overtone Watson (Arg, Sound Avenue) Original Mix - Dark track, nice, thank you!
Matt Black (UK, Segment Records) Nice remix, good original too
Luis Bondio (Arg, Lowbit Rec, Baires Rec, Stripped) Excellent your last release!
Fernando Ferreyra (Arg, Outside The Box, Frisky, Jetlag, Bellarine) Deepfunk Rmx - Awesome Remix
Sasha Le Monnier [ C.O.U. Muzik ] Original mix - might try this, thanks / great remix from Deepfunk!
Soulfire (Gbr, Soulfire Downloads) Good stuff man, Deepfunk remix my pick. Thanks :)
Issac (Gr) Deepfunk and Liz Cirelli mixes are great! I'll play those mixes for sure, Thanks! - Issac -
Peter Martin (USA, Lowbit, Hooj Choons, microCastle) amazing, Deepfunk still rocking! 10/10




Rich Curtis (Australia, Replug, Tulip, Indigo) Deepfunk rmx - The percussion has really grabbed me on this one, so good
Ivan Nikusev (Macedonia, Mistique, Hyline,Indigo)
Mariano Favre (Arg, Outside The Box, Frisky, Particles, Carica ) Deepfunk is THE man 10/10
Mert Onat (Tur, 02Records) Original Mix ? Nice one * Deepfunk Rmx ? Cool rmx * Liz Cirelli rmx ? good!
D-Phrag (Bulgaria, Club Plazma, Friskyradio) Deepfunk Rmx - Great!
Deersky (Pol, Insomnia FM) Original mix - fantastic tune!! love it
Aural Frequency (Mex, InsomniaFM, Mcast) Original ? Nice hypnotic pads! I Like it! 9/10
Tim Benjamin (Ger, Friskyradio) Original Mix ? Nice One! Liz Cirelli rmx ? Fantastic job! 10/10 / deepfunk remixes almost everytime 10/10 from me
Duncan Kaye (BE, Bonzai, Armada, Nascent) Original Mix ? Nice One!
Marc Pole (Gr, Mistique Music) great EP 9/10 / Deepfunk rmx ? Bomb!
SNK (Por, Micro Digital) Deepfunk Rmx ? Perfect!! Will play
Gianni P (Gr, Zero Gravity Rooms) Original mix - very nice atmospheric progressive!!

George G (Gr, Freeze Mag, Devilock Recordings ) Original Mx ? Top top tune! Deepfunk rmx - Awesome rmx

Dan Southward (UK, Proton Radio) Superb once again from these guys. Full support
Herc Kass (Aus, Frisky/Proton) Deepfunk Rmx - awesome stuff from Malcom once again as expected :)
Yrelav (Fra, Galaxie FM) Brilliant EP!! Deepfunk Remix & Original Mix for me!
Elemental Drift (Mau, Insomnia FM) Original Mix ? Bomb! Deepfunk ? Great rmx
Dingle / Metadeko (UK, Baroque, Babylon, Bellarine) Original Mix ? Cool Stuff / Deepfunk rmx excellent
Suffused (Lit, Mistiquemusic) ouch... original for us! 10/10
Los (US, 3 Am Allstars) I Like the Deepfunk Remix
Ivelgo (Ecq, Friskyradio) Deepfunkk rmx ? nice track!
Peres (Pol, Aurium, LuPS, Sony) Deep and dark ...class tune ..always good q from deepfunk
Quintax (Slo, Mistique Music) Deepfunk Rmx ? Pure Blisness
Burga (Australia, Pirate Radio London) Deepfunk rmx ? nice
Blinky (Australia, Kiss FM Melbourne, Baroque, Ministry Of Sound) More brilliance from Deepfunk. Has my full support.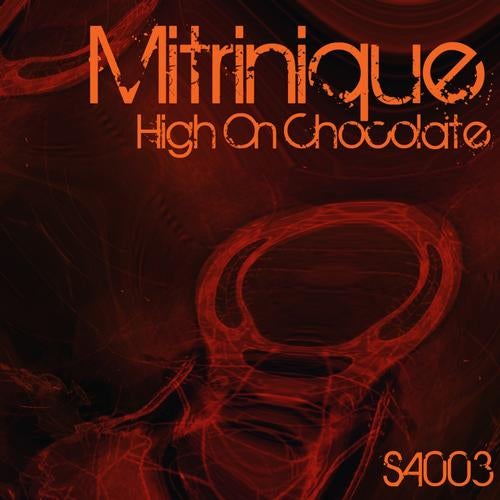 Release
High On Chocolate