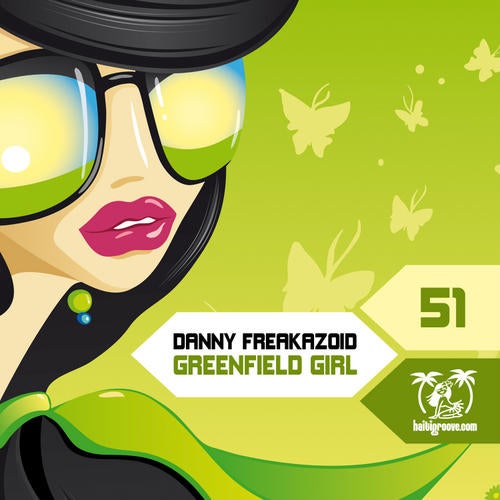 German:
Danny Freakazoid (Danijel Ilic) gehrt schon mit seinen 24 Jahren zu den besten Electro House Produzenten auf der Welt. Mit seinem HIT " Discount " sorgte er fr mchtig Furore. DJs in aller Welt wie z.b Tom Novy, Roger Sanchez, Erik Morillo usw... spielen seine Scheiben rauf und runter. In vielen verschiedenen Clubs in der Schweiz zeigte er was er kann und schaffte es ins Ausland bis auf die Spitze.... Deutschland, Slowenien, Italien, Holland, USA (Miami Winter Music Conference). Seine Musik verffentlicht Danny auf den weltweit besten Labels wie CR2, Spinnin Records, Axtone und vielen mehr.
Mit Greenfield Girl ist Ihm ein weiterer Clubhit gelungen der auf dem deutschen Label Haiti Groove Recordings erscheinen wird. Das Paket beinhaltet den auergewhnlichen Original Mix, gefolt von 2 massiven Remixen von den neuen deutschen Hit Produzenten DBN, sowie Sebastian Krieg. Ein wahrlich gelungenes Paket das sicher fr viel Furore auf den Dance Floors sorgen wird

English:
24 Year Old Swiss based Danny Ilic aka Danny Freakazoid is a name you will be hearing a lot more from over the next few months. His unique blend of driving rhythms, awesome grooves & pulsing electronic basslines have got everyone from Pete Tong, Tom Novy, Roger Sanchez, Erik Morillo etc falling over themselves to get on the Freakazoid bandwagon. its not hard to see that this guy is gona go very far indeed!. Danny is playing all over the world in the best clubs in countries like Germany, Slovenia, Italy, Netherlands, USA (Winter Music Conference) and is releasing on the best record labels like CR2, Spinnin Recors, Actone etc...
With Greenfield Girl another floor filler is ready for the release on the german imprint Haiti Groove Recordings. The package contains the outstanding original mix, and 2 massive remixes by the new german hit producers DBN and Sebastian Krieg. An amazing package which will surely gain a lot of support by all the djs and dance floor crowds

FEEDBACK

DJ Shevtsov (Resident NEO, Moscow amazing releases
Mario Fischetti Danny Freakzoid - Greenfield Girl DBN MIX is on my set for sure, uplifiting track!
Thanks a lot!!!
Kaay Alexi Definitely an outstanding release ! Top
Warren Clarke Will support. Send away!!
Denis The Menace massive sounds, please send to me
Tom Buck ALL MIXES SOUND AMAZING...GOOD WORK HAITI GROOVE...SUPPORTING FULLY!
DBN "very good package, like all mixes and full dbn-support for sure"
Chris Montana f**k me!!! great DBN Remix for Greenfield girl.
Robert Owens all great tracks, thank you
Agent Greg HEARD SOME NICE-GROOVING STUFF MAN!!!FIRE IT OVER!!!
Freddy Turner ovahness. There is a cith right out side Detroit called Greenfeild.
She most be some funky chick cause the record sure is Phatt beats Phat Sytm.
DJ Fist massive stuff
Nick TohmeVery nice tracks! full support on those ones :)
Armand Pena (Nikki Beach Miami) Great package! Hello from Miami!
the danny freakazoid release for me..support! roog/hardsoul
DJ Fist I luvd them all..mainly awesome release..
thanx for sharing..gotta make sumthing for haiti groove defenetly ;)
Linus DF greenfield girl DBN Mix:
10 points and full support!
Graham Gold DANNY FREAKAZOID: SEBASTIANS MIX BY MILES..AWESOME!!
Flash Brothers Danny Freakazoid "Greenfield Girl" is a great tune. Will play the dbn remix, like it!
Stereo Riders Danny Freakazoid "Girlfriend" DBN MIX 4/5 full support
Umberto Giannini: Danny Freakazoid remixes are wicked.. Will play & support..
James Forster (UK): The Dbn remix is Huge!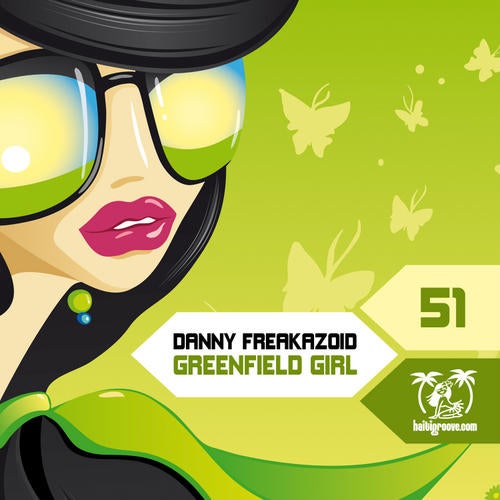 Release
Greenfield Girl