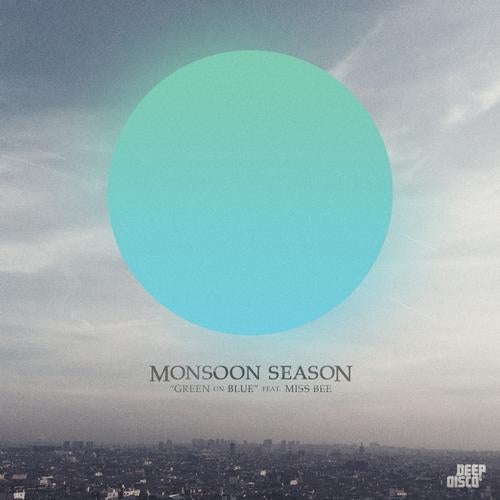 Tropical winds blow east on this fourth release from Brooklyn-based label Deep&Disco Recordings, featuring Lithuanian newcomer Monsoon Season and his track Green On Blue.
The original mix is equal parts nu disco and pop, a piece striking enough to catch the ear of D&D label owner JKriv when Monsoon Season (aka Stepan Bitus) submitted it as a demo earlier this year. With a slowly pulsating groove drenched in balearic synth atmospheres, Green on Blue spins a light and airy fabric that?s woven together by the haunting melancholy of Miss Bee?s voice.

Moon Boots leads off with a remix that cranks up the UV rays, with his signature cut up vocal stabs and pumping piano, the Satin Jackets mix lays back in the cut, and James Johnston finishes off the vinyl package with an uptempo deep tech burner that takes us into some darker territory. The digital release also includes two exemplary mixes from Arsenii, a deep rub by JKriv and a stunning video that perfectly complements the mood of the original song.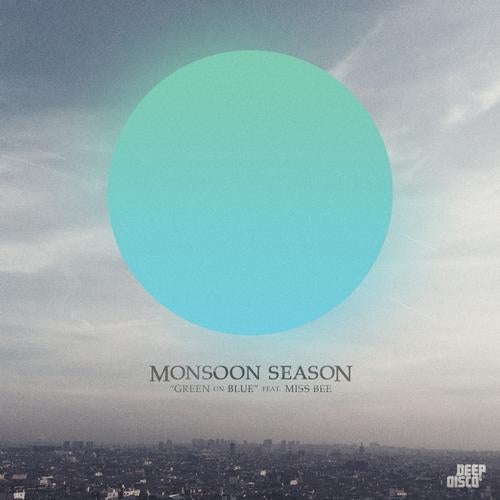 Release
Green On Blue