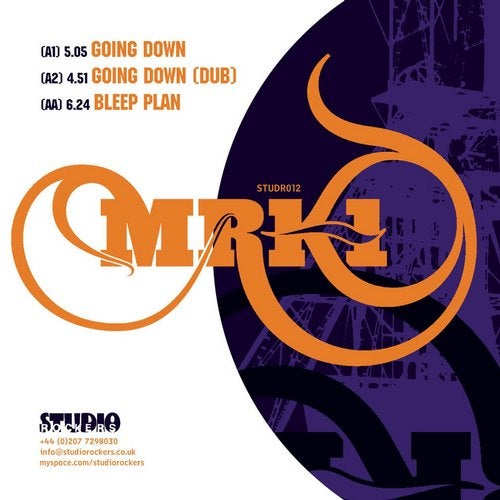 For the next release on Studio Rockers we are proud to introduce legendary producer and dubstep forefather MRK1 in to the fold. MRK1 is a pioneer of the dubstep & grime sound and is responsible for some of its breakthrough releases.
Over the course of a career that has spanned more than a decade MRK1 has been instrumental in shaping the dubstep sound as we know it today. 2004 saw MRK1, Plasticman and Slaughter Mob release an album called 'Grime' on Aphex Twins' label, Rephlex Records. This was one of the key releases that propelled the dubstep and grime sound into the media spotlight for the first time.

With two solo albums under his belt in 'Copyright Law' & 'One Way', as well as numerous releases with grime collective Virus Syndicate and his own label, Contagious, MRK1 has continued to light the way forward for dubstep & electronic music as a whole. He has also released on such revered labels as Planet Mu, Polydor, Rephlex, Tectonic and Tempa and we are happy to announce that he is now stepping up to deliver some fresh heavyweight cuts for Studio Rockers.

On the A-side is 'Going Down', a straight-up peak time dancefloor killer built around an infectiously simple glitchy melody and a dirty south style vocal sample.
The intro gives way to a thundering bassline pinned down by stomping reverbdrenched snares and propelled along by insistent hi-hats and a mid-range that swirls maniacally in and out of the mix â€" Fierce! The A-side also includes a dub mix for those like their beats and bass undiluted.

On the AA, MRK 1 switches things up with a completely different flavour in the form of 'Bleep Plan'. Built around a seriously heavy, crunching guitar riff the track hits the speakers with ominous force, lurching forward relentlessly and not letting up for a second.
Thundering kicks and cavernous snare hits heave the track forward and everything is kicked up another notch as the percussion flies through the track's underbelly and the guitar riff goes into overdrive. This is definitely one
for the eyes down crew.
Both tracks have been receiving support from scene tastemakers Plastician, N Type, Hatcha, Mistajam and Diplo.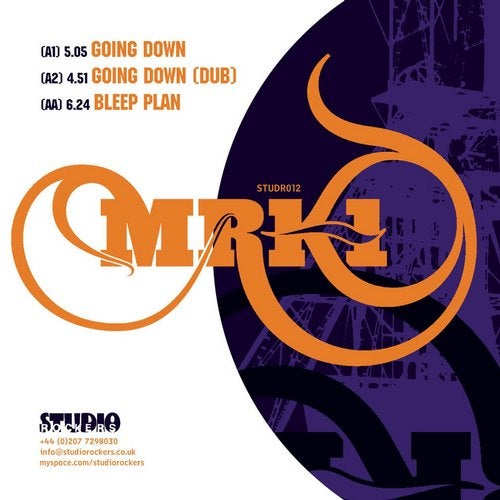 Release
Going Down