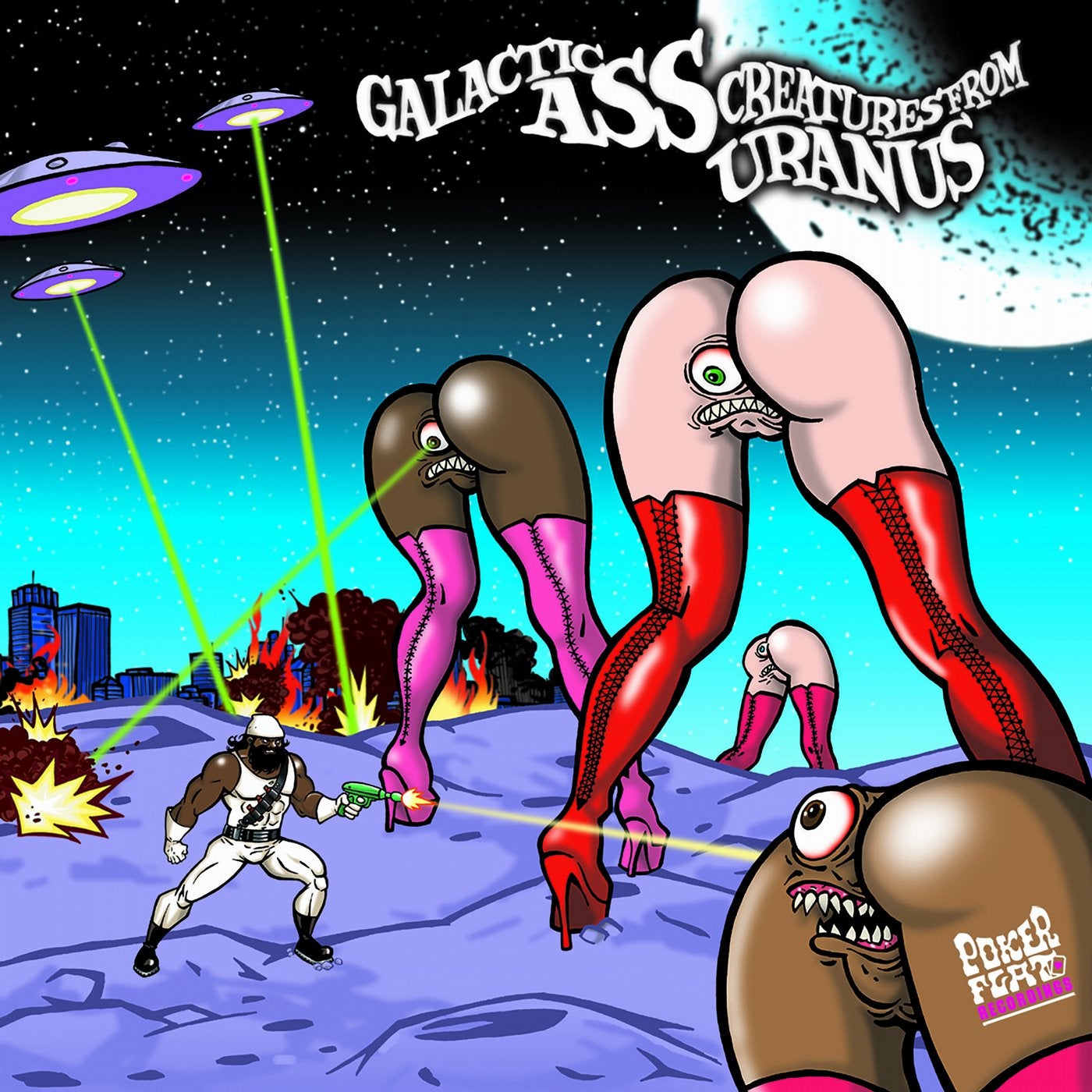 Poker Flat Recordings proudly presents the Detroit Grand Pubahs!
The seminal electro-funk outfit from Detroit returns with the second album. "Galactic Ass Creatures From Uranus" is a true masterpiece that spans a full variety of minimal Techno, dirty P-Funk, raw hip-smart booty beats and relaxed downbeat electronic grooves - all spiced up with a healthy portion of humor, cartoon sexuality and the search for the perfect booty. The vocoder pitched vocals by Paris The Black Fu and the other odd characters mark their destinctive signature sound without being limited to that.

Smoothly starting with "Landing in Detroit" the second track "God Impostors" already is a pure funky statement, before the emotional Electro track "Surrender" leads over to Big Onion. "If you like the way I drop my funk: just shake it!". Do we need to say more about this hypnotic minimal technotrack? Next up is the darker side of the album with "Definition of Sick" and "Dead Presidents", before the epic "Tig O'Bake Fitties" lays out a downtempo funk ode to natural body parts. The beautifully gentle lounger "Bite The Pillow Talk" lets you take breath for some more punchy booty beats on "Freak" and "Weed in the Kitchen". "The Clapper" picks up on the sleeve design and reports from another alien intrusion in that typical Detroit Grand Pubahs style. Already intoducing Dick Cannon ("Bite the Pillow Talk", "Training With Dick Cannon") Bill Crosby ("Weed In The Kitchen") and Dirty Elvis DePorno ("Freak") amongst Paris The Black Fu we also meet again Nurse Hurse, a charakter that was already involved in the debut album. Her "Jack Move" is indeed a jacking anthem. Finally the hypnotising "Novacane" is setting a speech by Malcolm X to music.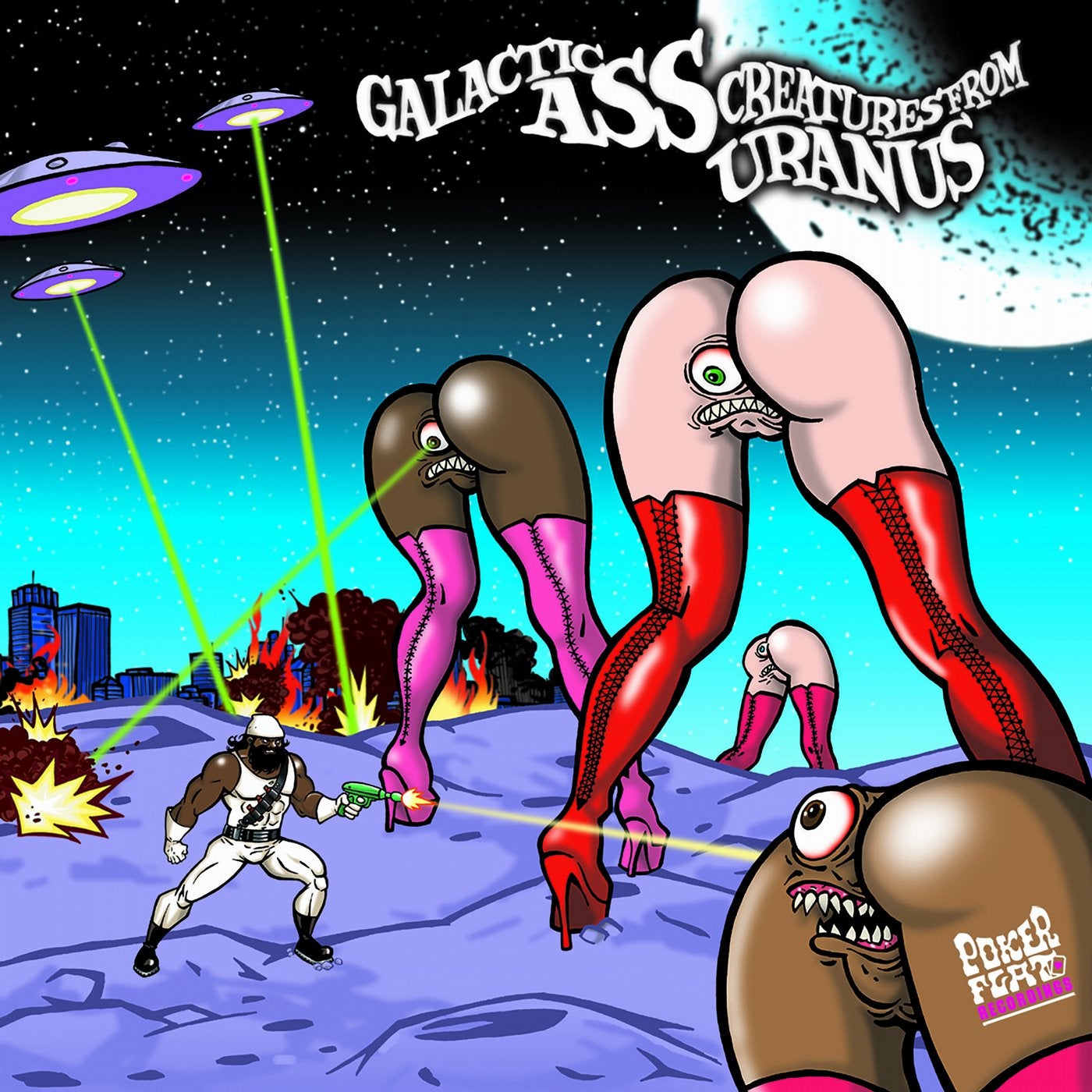 Release
Galactic Ass Creatures From Uranus