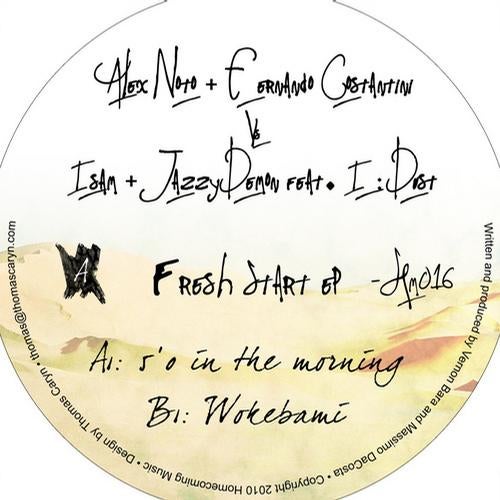 Homecoming Music is delighted to present Belgian buddies and long time friends Alex Noto, Fernando Costantini, Jazzy Demon & Isam grand debut.

Alex Noto & Fernando Costantini team up for a strong deep house piece called ?5?0 in the morning?.
This tune is a unique blend of minimal edge house, futuristic techno flavoured with Berlin modern smooth feel.
Watch out for this forthcoming bomb already getting some play from a wide range of DJs such Desolat favorites Tini, Hector or Alex Kidd.

On the flipside, Brussels activists Simon & Isma joined by I:Dust offers another dope goodie.
?Wokebami? is more deeper tech house, but sill guarantees club action. It's a bit dark, moody but very effective.

This release promises a lot for the future !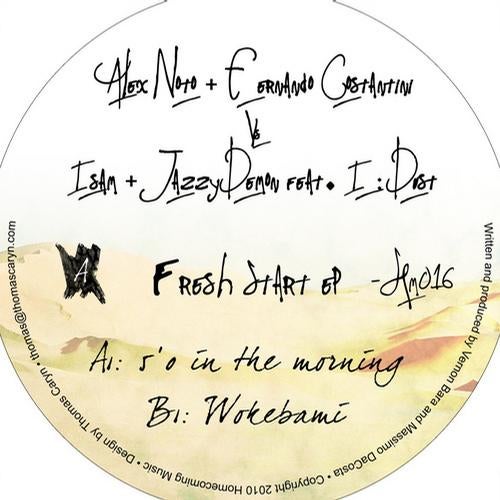 Release
Fresh Start EP