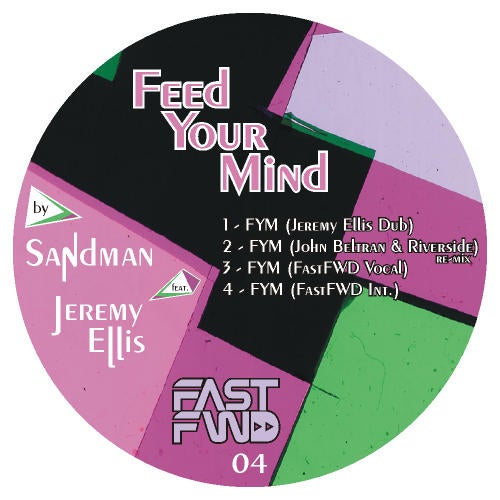 FastFWD continues its path of
envelope-pushing dance music that defies
genre, tip-toeing through house, broken beat,
and jazzier sounds. The imprint's fourth
release finds the unleashing of another fiery
project featuring the combined talents of
Sandman and Jeremy Ellis. You may recall
Sandman's well-received "Latin Fire,"
previously released on FastFWD. Here the
accomplished multi-instrumentalist teams up
with producer/songwriter Jeremy Ellis
(Ubiquity Records), renowned for his own
oeuvre as well as his work as Ayro. The fruit of
their labor is "Feed Your Mind," a sexy
prescription of analog synthesizers, pianos,
and keyboards mixed with a healthy dose of
adept drum programming. The highlight of the
track has to be Ellis' wonderful vocals, sending
out a lyrical message of openness, freedom of
expression, and purification through music.
Choice stuff.

Jeremy Ellis himself adds a remix of "Feed
Your Mind" filled with tasty breakbeat rhythms
and sparse instrumentation underneath the
vocal line. The rhythm is the key here, and it's
beautifully effective on funkier dancefloors.
The next remix is the collaboration of
FastFWD's own Riverside and John Beltran,
a producer with a long and illustrious history
balancing the worlds of techno, jazz, and more
ambient offerings. This more straight-forward
housier treatment is filled with vibe and soul,
powered by a strong bassline and musical
percussion.

FastFWD bounces forward with Sandman &
Jeremy Ellis' "Feed Your Mind."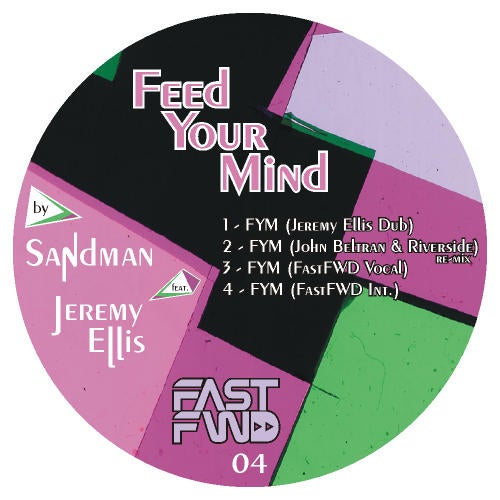 Release
Feed Your Mind