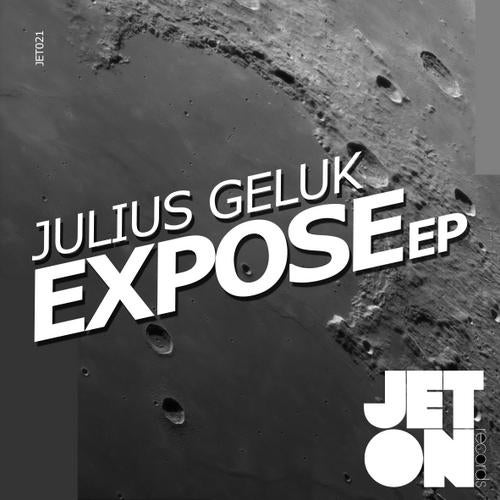 The twentyfirst release of Jeton Records, originally based in Istanbul and with a branch in Berlin, owned and managed by Turkish Techno Player Ferhat Albayrak, welcomes once again our strong Dutch Techno Talent Julius Geluk on Expose EP.

Julius Geluk is getting more and more respect on each release from Worldwide Techno Stars and his distinctive pure Techno Sound is being playing in front of thousands.

The Name track of the EP 'Expose' is a typical Julius Sound Track, super powerful and full of energy surrounded by noisy effects and percs, low-freq bassline driving and favored with moving sounds. Just Large.

Experience is not what you hear or to expect from Julius up-to-now, but is a perfect acidy track, reminds old-school Dutch Techno Anthems, perfectly arranged and beautifully mix-downed, a quite Techno Experience for the crowd.

Julius Geluk delivers again on Expose EP, could be one of your first-aids during peak-time clubbing.

FEEDBACKS

Paul Van Dyk-thx

Dubfire-downloading for Dubfire,thanks!

Roger Sanchez-NICE!

Marco Bailey-JETON

John Selway-downloading for John Selway.

Eddie Halliwell-passing on to eddie to check out


Tom Hades-Loving Julius Geluk always !! :)Thanks

A Paul-downloading for A. Paul

Dandi & Ugo (Italo Business)-Expose is ROCK !!! THX

Gabriel Ben-cool tracks

Roel Salemink-At the moment everything that is released onJeton
sounds amazing. Love this EP. Expose is my fav.

Phil Soren-Downloading Julius Geluk - Experience (Original Mix) Thanks

Davy Dee-I really like the old bass line from the 90'ies in the Experience track. Full Support !

Paco Osuna-download thank you :)

Andy Slate-i like both tracks !

Gennaro Le Fosse-Dark, Big & Acid!! Full support on both tracks!!

Ricardo Garduno-NIce release! thanks!

Todd Burns Editor in Chief RA-Thanks, downloading.

Dimitri Kechagias-Big fat bouncy rocking techno monster anthems that push all the right buttons to create the best experience in any club. You can go wrong by playing any of these two really special records. many thanks for the promo.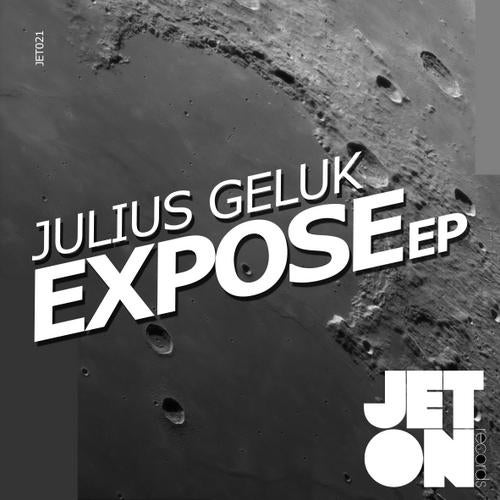 Release
Expose EP