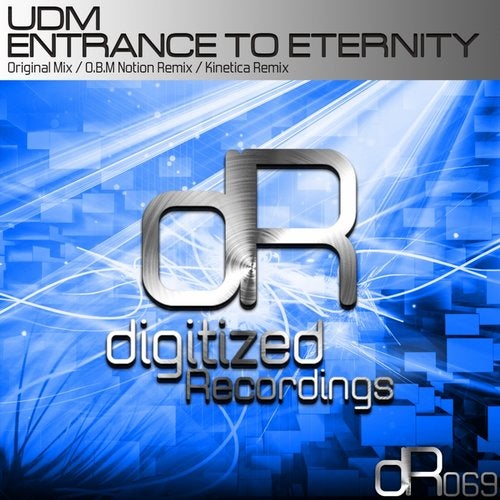 Next up on Digitized records is a storming track from label newcomer, UDM. The package also includes remixes from more label debutants O.B.M Notion and Kinetica.

Original Mix:

With a strong beat and atmospheric build this track drives along building the tension as it goes in a way that's sure to get crowds and DJ's sucked in from the start. Dropping into breakdown of epic proportions this track is sure to give listeners a massive hands in the air moment before the main build lifts them up another level of euphoria. As the beat drops any trance lover will find it hard not to bounce there head or tap their feet to this track. Another gem from Digitzied that's sure to rock clubs everywhere.

O. B.M Notion Remix:

Completing another huge release on Digitized comes the O.B.M Notion remix. This pumping remix has pounding kicks and a n acidy mid bass to drive it along from the off. Filtered pluck gradually raises the temperature, before dreamy pads build the atmosphere. A neat piano lifts the track and gives it the melodic element to take it through to the break. At the break huge orchestral pads blend perfectly with plucks to create the hands up moment clubber love in trance. The main hook filters in taking the track to new heights before the beat drops with the pounding bass coming back, in a track sure to get trance heads bouncing and dance floors rocking.

Kinetica Remix:

With a lot to live up to from the original Kinetica's remix certainly does that. Going for the tougher darker sound this remix has elements of tech trance right from the off, mixed with lovely arps to build the atmosphere to the break giving it a more uplifting feel than the original atmospheric build. Dropping into a lovely warm break that gives that feeling of serenity that only trance does drive comes from a breakbeat and piano hook, until the main lead builds to a drop of huge proportions. After the drop the arps take over and deliver a superb uplifting trancer that guaranteed to hit the spot anywhere in your set.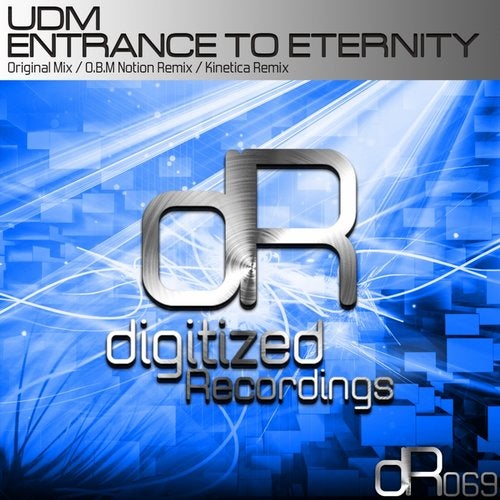 Release
Entrance To Eternity