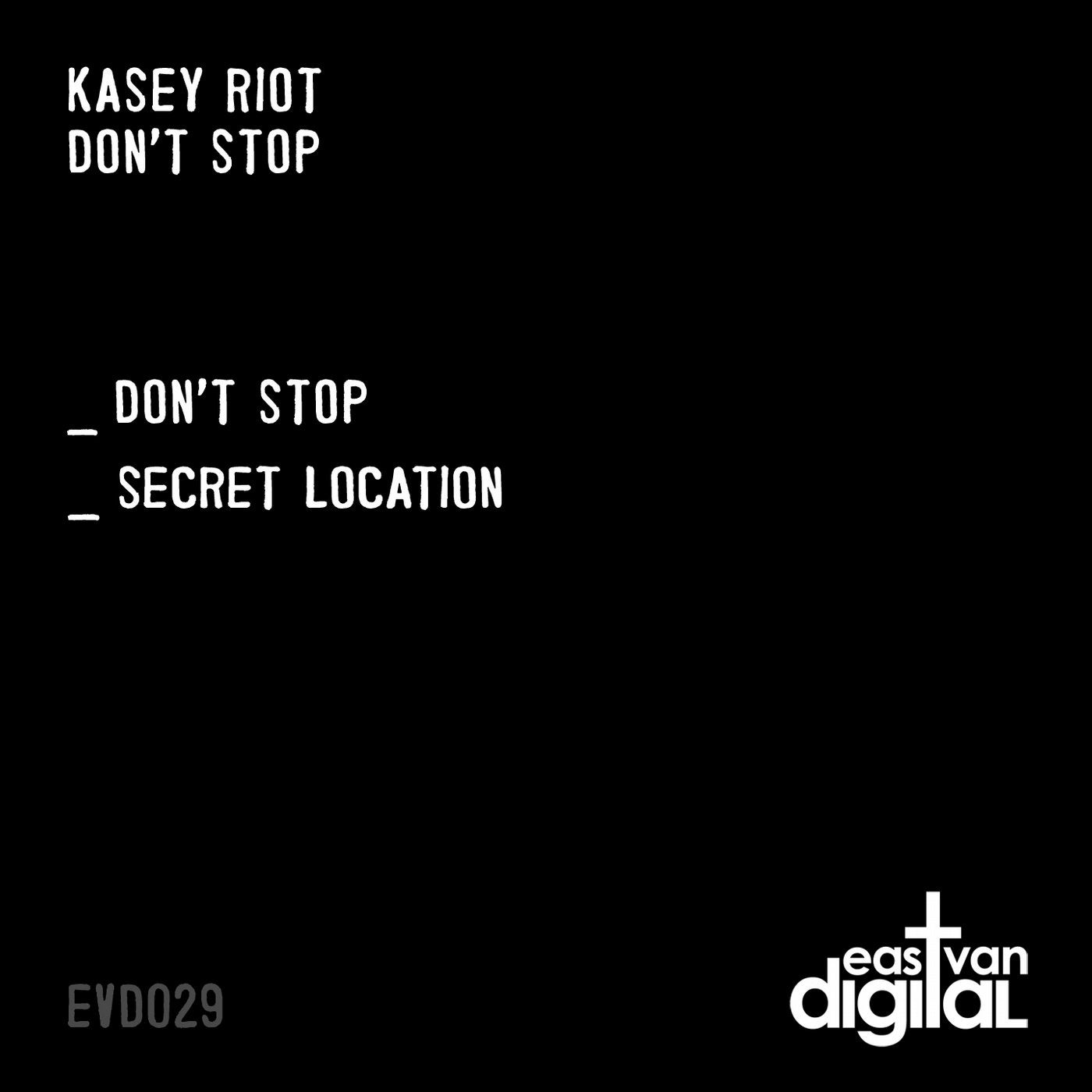 Kasey Riot originally hails from Vancouver, where her rave obsession took root and flourished into DJ residencies and underground warehouse bookings. These days, though, you are more likely to see her at Ministry of Sound or EGG in London whenever she isn't honing her craft in the studio. Her shift in focus from DJ to producer has paid dividends, as her latest single for East Van Digital attests.

Let "Don't Stop" smack your subs around for a second, and you won't be able to stop. It's a slice of the old school glazed with a fresh attitude. Its titular vocal refrain commands the dance floor to keep it moving on the back of a cerebral bass line and snappy kick, hi-hat and claps beat and a touch of funky trumpet.

Little is known about "Secret Location." You need to meet a guy in a green Westfalia in a specific Safeway parking lot to get the map to find that one. Rumor has it that it's on the darker side, powerfully minimal with a prickly, pensive melody that stretches out from staccato to legato over warm drums and shuffling percussion, capturing a taste of big city living. Doubtlessly, it will be worth the trip.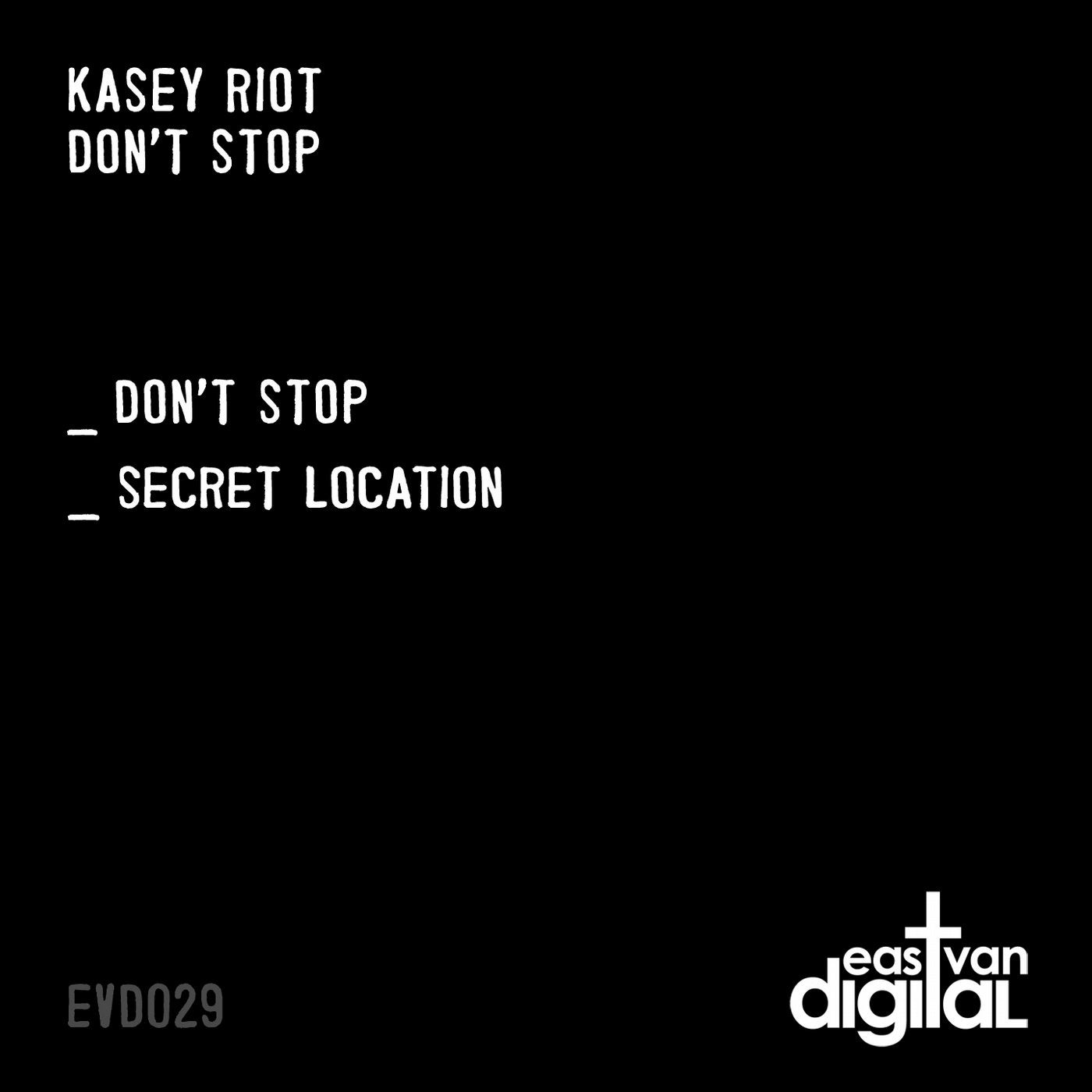 Release
Don't Stop