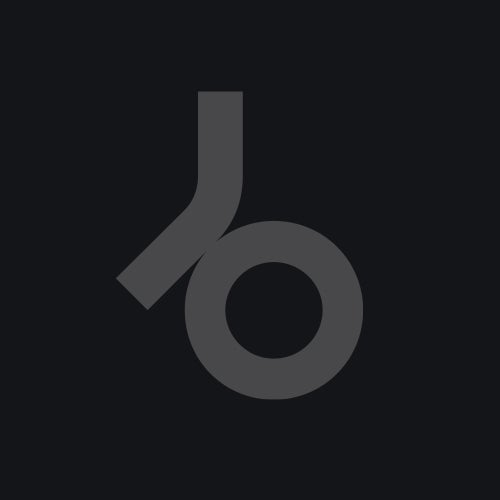 "Release info:
Here comes continuation of a successful release named ""Deep, Deeper, Deepest EP"" performed by Karol XVII & MB Valence. These talented guys delivered us the second part of their deep gems which are Jazzified, Equilibrium and Anxiety. ""Deep, Deeper, Deepest EP 2"" is supported by many great DJs, producers and radio stations all around the world. All tracks written & produced by Samocki, Bigajski, Loboda for Loco Records 2008 www.loco-records.com , www.myspace.com/locorecords , info@loco-records.com www.myspace.com/karolxviimbvalence

Reactions:
Richard Earnshaw /Duffnote, One51, Guess, Kinetic Management/: Nice EP all round.....Liking the "Jazzified" track in particular. Will be in the Spiritchaser wallet! Thanks for the link. Yves Murasca: Thanks for sending! Will test it! Seems to be a rockin deeeeeep e.p. ;-) Best. Robert Owens: All tracks nice smooth and deep, cool vibes as always, look forward to playing them, respect. Shur-i-kan: Like Jazzified guys, good stuff. Dean Facer (united colors of house / colors / cytoplasm / DJ Mag Hype Chart / Veena Recordings + various, worlwide): WOW, this whole EP blows me away, 10/10...... Superb, stunning and totally satisfying, this will be getting my full support and heavy plays from me"". Nils Nürnberg: wow... really nice stuff here guys... all tracks absolutely worth giving a spin. gonna try out jazzified this weekend. great production. keep me updated about future releases. Florian Kruse /SlipNSlide, Om Records, Dieb Audio, Urbantorque/: I like all tracks. keep on doin' these fantastic deep house grooves! Best. Sebastian Davidson: Thanks guys! Got this for a while and playing Jazzified already... So its in the box!. Davidson Ospin: THIS IS BANGIN!!!! guys... Deep , Dark , Funky all in one..Full SUPPORT! love it.
Oscar P /Open Bar Music/: Jazzified is my favorite, but the entire EP is Solid Solid work. Kid Massive: wicked ep.. love these tunes.. deep sexy, yet bouncy as f..k !!!!. DJ Mannix: Another strong ep, please carry on like this! Jazzifies is superb!.
Matt Masters /Freerange Records/: Love this – its in my latest mix. Bamo (Spiritchaser): This really is a great e.p, Great production, great arrangements, great vibes....Very well done!. Dave Storm /Ceremony, Cabrio/: just received your promo, veeeery niccccce! equilibrium, jazz thing is also cool. will play in my show for shure. Ernesto Altés aka Sendos Fuera /Extremly House Music/: One more time Karol XVII & MB Valence works really really good. Love full E.P. Will play a lot. Full Support From Ibiza. Mike Haddad /Witty Tunes/: Jazz is amazing! Thanks for the package, will include in my radio show. Looking forward to the witty ep :)))) Thanks. MrCenzo: Thanks a lot for the promo, i see were up there chasing ya on the top spot for beatport....lol.... Good work mate i downloaded your last release and its a killer mate, this 2nd part will be even more of a killer... Spin Science: thank you for the promo! very nice deep tunes, will support & play for sure!. Cristian Paduraru /DJ Friendly Private Promo Pool/: Yes, deep support for the inspiring electronic music! 10/10. Matteo Esse: Congratulations on the success of "Deep, Deeper, Deepest EP vol. 2" Well done indeed. Christian [C&M Productions]: Many thanks for the Promo. We play Jazzified @ our last gigs. This is our fav. Track from this massive EP. The Charts: http://www.truehouse.net/charts.htm Best Regards from Switzerland. Bogdan Taran /Essential/Capital FM, Latvian radio syndication/SSradioUK.com/: I played Jazzified and Equilibrium in all my three shows last weekend and will play once and one again as soon as I just adore this EP – I like it even more than 1st part of this EP. 10/10 GREAT WORK GUYS!!!.
Tom Pasanec / Blacksoul: Love the Jazzfied and already included it in my last radio show. Lemon Popsicle: quality deep house mate, like it. jazzyfied is my favour. Darin Epsilon: Very well written EP, thanks for this. Production quality is excellent. Works proper for opening or late night grooves. I can't really pick a favorite. Graham Sahara: Thanks for the promo, Jazzified is wicked, It's the stand out track from the EP really really cool deep house. Equilibrium and is also Anxiety are excellent. You guys are on a role that is top class!!!!! Full marks and support. Thanks for the tunes guys its really appreciated. Best wishes. Luca Ricci: Loveley ! my support. Eelke Kleijn: Thanks for the tracks! Really nice EP; actually I like all 3 tracks. Can definitely play this in my deeper & warm up sets. Thanks. Ziv /Kiss That Ass Records/: Massive EP guys, Great deeeeeeeep vibes, Jazzified is da bomb, Thx for this one Peace. Raul Blanco /Malassa Records/: Great deep house sounds!!! Really cool! I like Jazzfied…All the best. Hernandez Sousa: Hello Loco Crew :) and thanks for remember me in this promo pack. 1. Jazzified - Great vibe just love the Jazz Crash , will play a lot in early sets !!!!!bring that Jazz to the dancefloor. 2. Equilibrium - Really cool After hours track , love the bass and all the flippy sounds. 3. Anxiety - Like the pads and the athmosphere on it. nice work, best regards. Kevin Yost: digging your sounds. keep it up....Acos CoolKAs: Thank you for the amazing promo. 3 different tracks, we can provide Jazzified. very melodic release and leasant mood. Thank you very much. Ross Couch: Congrats on the recent success on Beatport! Thanks for sending the new EP. I like all the tracks here, but Jazzified definitely stands out. Well produced, good sounds, distinctive jazzy drum breaks - will definitely be supporting this one. Best wishes. Groove Cocktail: Thanks for the promo! Very Nice EP! Our favourite is a Jazzified! Great atmosphere on it! full support!. Danilo D'Andrea: Hi, It's a really 'dreaming' track for my preparty ""equilibrium""! I wiill play and support it everywhere! Hanks. Slider [4Luv]: The Equilibrium for me is BIG one! Very main stream deep sound! I like it so much! Peace and keep going ;0. "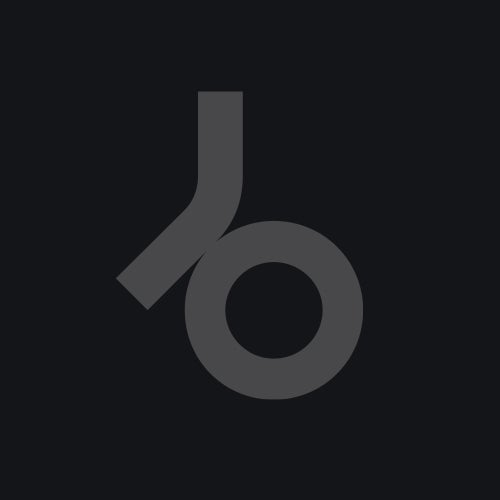 Release
Deep Deeper Deepest EP 2