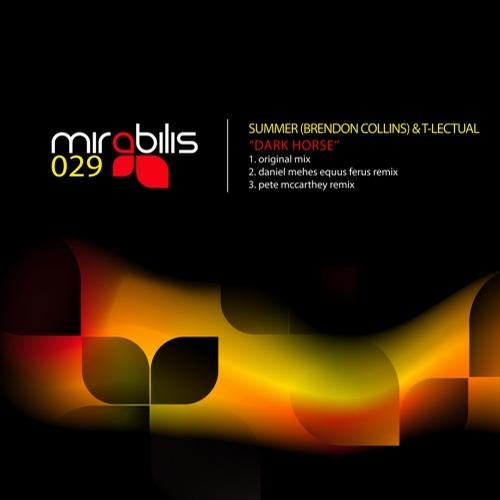 Massive tech grooves from Brendon Collins aka Summer and Tony Bove aka T-Lectual are what Mirabilis 29th release is all about. The pack is rounded off with two superb remixes from Daniel Mehes and Pete Mccarthey!

The original mix of Dark horse is a masterpiece of building, relentless techno groove, fulfilled with tickling percussion that give a hypnotic feel that blows your mind out. All is topped with cosmic soundscapes and blasted with supersonic effects that give the track even more power. A perfect example of what techno is today, this will set the dancefloors on fire!

Daniel Mehes takes the Dark horse into even darker and brooding territories with a stunning remix built around a heavy sub bass and sharp beats. He adds more tension with hell raising effects and some synth action. This is pure techno madness and we are sure this will get hammered in the dark rooms we all like so much!

Last but not least we have Pete Mccarthey delivering a more dubbed out interpretation with a bouncing, percussive groove, simple but yet effective chord line and mind-blowing effects and fills. Definitely one for the cool heads, this will be played by many genere-crossing djs!

If you like techno with some soul in it you definately cant miss this release!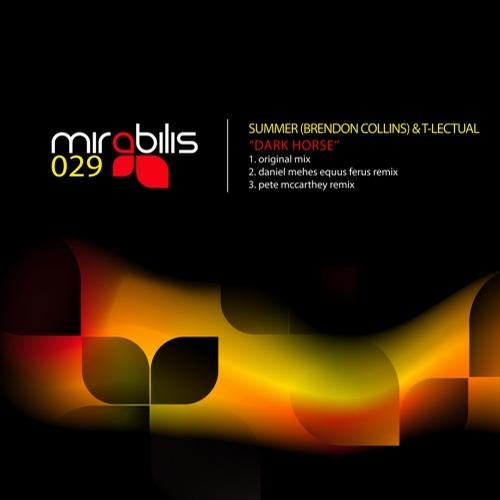 Release
Dark Horse