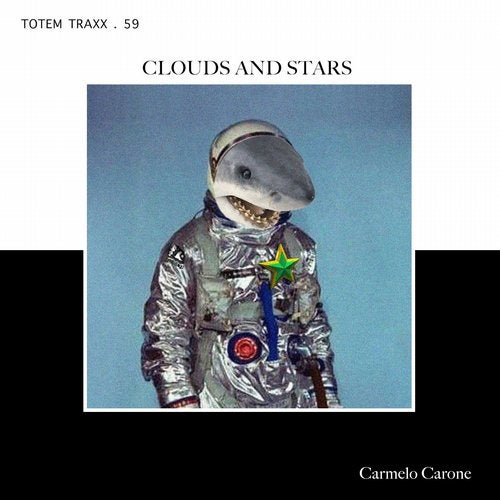 Release Date

2016-08-15

Label

Totem Traxx

Catalog

TTDG59
The fascinating Carmelo Carone is a precious and international DJ Producer of worldwide Deep House/Clubbing/
Urban/House/Tech House/Underground music scene.
A native of Milan. Italy, but shares its southern origins, he grew up in a very welcoming family and attracted by the
whole musical culture, so dad George transmits to Carmelo bases music culture, Disco, Funk, Rock 70-80 years to
more varied, Hip Hop, Italo Dance, Pop, Folk
Carmelo started his career as a DJ and producer since the early nineties. As a natural instinct, he has grown with
& into the varied kinds of music, the main influence for the console comes from when Carmelo was charmed by
the uncle that he was a DJ reference in the New Wave Electronic Scene of the 80 s Years, so Carmelo has been
ravished in general by House/Clubbing Music Culture.
Regarding his activity as producer, after various collaborations expecially by 90's with production staff joined into
important labels as UMM, Subway, etc.. he has developed many exclusive projects with official mixes, remixes and
reworks of well known great international stars and artists who made the history of the modern music as
Francesco Farfa, Banco De Gaia, Orlando Voorn, Oliver Lieb, David McWilliams, Todd Terry, Screamin Rachael,
Didier & The Space, Davidson Ospina & Oscar P, Lenny Fontana & D-Train, Jamie Lee Wilson, Ray isaac, Didier
& The Space and many more
Distributed by labels (& major) as Avioground Records, Azucar Distribution, Balkan Connection Tech, Baseware
Presents, Bis Zum Zum Sounds, Boxa Records, Carone Records, Clubsonica Records, Crush Works Recordings,
CTS / Creative Technologies Studio, DeepWit Uncovered, Drummond, Emotive Sounds, Evoked Recordings,
Footloversmusic, Futurec Music, Gurl Tok Recordings, Henry Street Music, Jean Records, Insomniafm, Karmic
Power Records, King Street Sounds, Klinik Room, Maniana Records, Mood Indigo, Muz-Flame, MyRay Music,
Natura Viva,One Music Records, Open Bar Music, Opensource Records, Opium Muzik, Red Robot Records,
Re:Vibe Music, Rimoshee Traxx, Scheef Records, Sheeva Records, Shibiza Recordings, Sony Music, Soundmen On
Wax, Stab Recordings, Stereofly Records, Suffused Music, Supermarket Records, Supermarket Unlimited, System
Odio, System Recordings,System UK Digital, TRAX Records, Venus Records, Warner Music America, White
Drum Records, Worldwide Exclusive Records.
He has played in many worldwide clubs & events as
Number Inn (IT), Illiria (IT), Ka Franca (IT), Fluid (IT), Black Out (IT), Privilege (IT), Goliath VS Evolution
(CH), Extra Disco (ES), Las Qvevas (ES) Faboulus Party (UK), Divina Club (DE), Tuareg (ES), Underground
(US), Fashion Mode (CA), Nausicaa, Boa Events (BR) Le Club (FR) etc..
and supported to exclusive international radio including Ibiza Global Radio, Proton Radio, Sceen fm, Ibiza Sonica,
Frisky Radio, Kiss Fm uk, Cuebase fm , SSRadio uk, House Station Radio, MGR uk, Radio Italia Network, Muzika
Radio, Samurai fm.. just to name a few..
Having acquired all this experience in the music scene, he is convinced to founding Avioground Records in 2007,
intending to release music with a high emotional impact to all around the planet, with great reactions & supports
from worldwide dj, labels, radio and magazines, including also into the artistic crew many important tastemakers
of different targets such as Robert Babicz, Orlando Voorn, Dr. Motte, Francesco Farfa and a lot of good guys!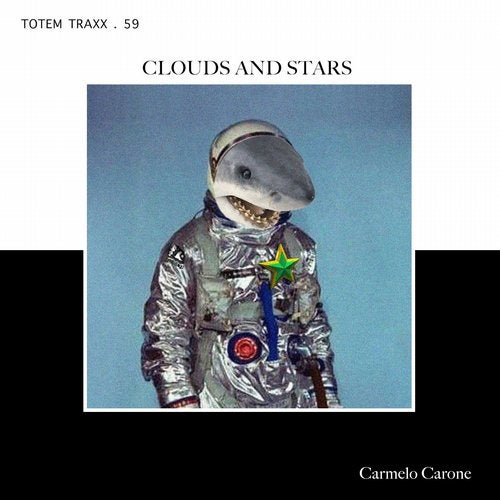 Release
CLOUDS AND STARS
Release Date

2016-08-15

Label

Totem Traxx

Catalog

TTDG59