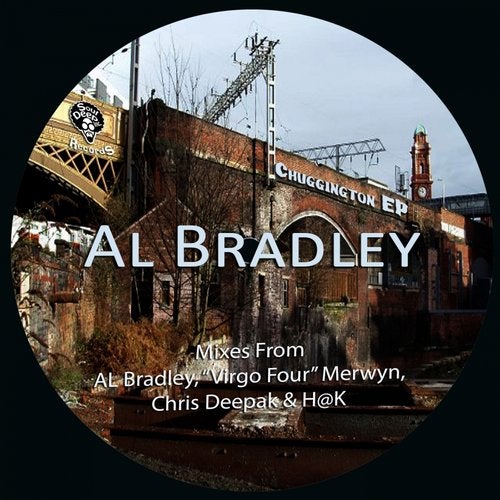 SoulDeep Inc. Records welcomes Al Bradley to the label with his brilliant "Chuggington" deep and sensual music with mixes from Merwyn Sanders (Virgo Four), Chris Deepak, H@K and Al himself.

As label manager & A&R at 3am Recordings, Al Bradley has been involved with house music (either on the dancefloor or behind the decks) for the last 20 years, kicking things off with visits to The Hacienda in his hometown of Manchester in the late 80s & moving through the amazing northern club scene over the following years. As such, DJ influences range from Graeme Park, Tom Wainwright, Sasha, Ralph Lawson, Miles Hollway & Elliot Eastwick, James Holroyd, David Morales, Slam, Harri & Domenic Cappello to name just a handful.

Moving into the 00s & things moved forward again, with the launch of 3am Recordings in June 2003. Since then 3am has had a CD on the cover of i-DJ Magazine (which went worldwide to 23,000 people) in June 2004 for the labels 1st birthday, been featured for a special birthday 2-page report from a gig in Poland for DJ Magazine for the labels 2nd birthday & had a track in the top 15 tech-house releases of 2003 in i-DJ (Ciudad Feliz Buenos Aires Burning). An exclusive 3am Recordings mix by Al was also sent out via DJ Mag Spain during SONAR 2011 to celebrate the labels 8th birthday. Al continues to run 3am entirely on his own, championing new artists alongside established acts, with 10th birthday celebrations throughout 2013, including hosting a 3am party at Fabric, plus an exclusive mix recorded for Fabrics website to mark the occasion - http://www.fabriclondon.com/blog/view/audio-deadbeat-disco-3am-recordings-x-fabric-mix

In terms of feedback and plaudits, 3am has had regular and loyal support from DJs from across the globe, making 3am Recordings one of the most consistent deep/tech house labels in the UK.
Gig-wise, Al regularly represents 3am all across the UK & has made regular visits to Europe & America, as well as previously hosting 2 parties at SONAR in Barcelona in 2005 & 2006. Al also held an 18 month residency at legendary techno/house night Bugged Out! at Sankeys in Manchester, which was voted as one of the Top 5 Most Influential Club Nights In The World in a DJ Mag poll. Current residencies held are Stereo Sleaze @ The Horse & Groom, Shoreditch, London which has seen guests such as Rob Mello, Steve Fela Kotey & Pete Dafeet; Lip Service @ Distrikt, Leeds, which has hosted guests including Moodymanc, Claire Ripley & Howard Sessions, plus Deadbeat Disco also @ Distrikt, which runs in parallel to the radio show of the same name, details for this below.

Al records under his own name, as well as Chemical Warfare and Audiotonic & has already recorded and remixed for many of the top deep & tech house labels around the world. Alongside his own hugely respected 3am Recordings, these include Paper Recordings, i Records, Bulletdodge Records, Headset Records, Baker Street Recordings, Presslab Records, Cubism, Bounce House Recordings, Click Therapy Recordings, TUG Underground, Midnight Social Recording, Savoir Faire Musique & more check Als Discography for the full list.
As Als discography is continuing to grow, his production skills are ever more in demand, with support for his tracks coming in from the likes of Danny Tenaglia, M.A.N.D.Y, Moodymanc, Slam, Giom & many more.

In addition to running a label, producing & remixing, Al also is co-host of a monthly radio show, Deadbeat Disco, which concentrates on pushing the deeper & slower palette of house & nu-disco. The show is syndicated to numerous sites & stations worldwide, as well as being available to download at www.soundcloud.com/deadbeatdiscoleeds where you can find recent shows & a full biography on the show. Al & fellow co-host Phil Towers are also now a joint production act
under the Deadbeat Disco name, following on from the DJ act.

Contact al.bradley@3amrecordings.com // +44 (0)7974737710 // www.facebook.com/albradley3am //
www.soundcloud.com/albradley3am // www.soundcloud.com/3amrecordings // www.facebook.com/3amrecordings

SoulDeep Inc. Records wishes to thank you for your continuing support for the label and the support for both the new & the established artists who feature on the label.

Remember.. If you like the track(s) Please feel to include them in your DJ charts !!!

Support the underground !!!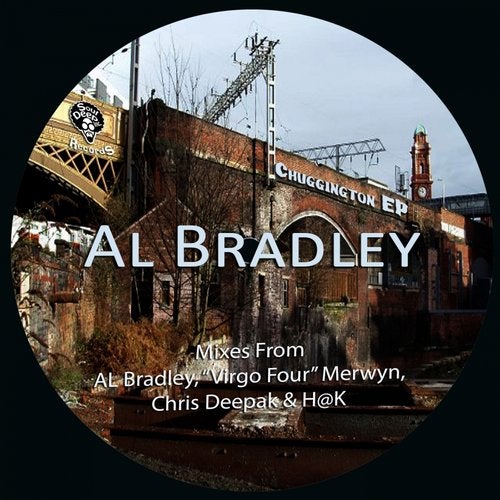 Release
Chuggington