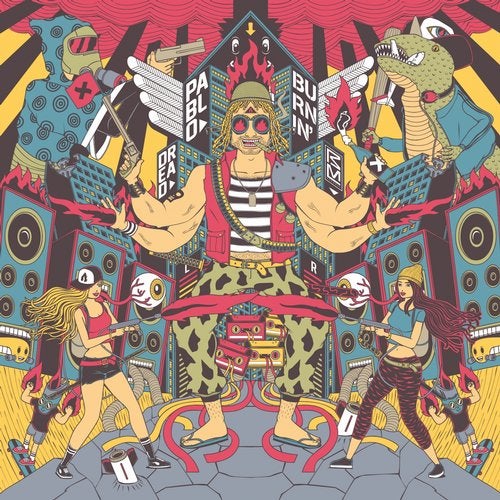 After releasing 3 new "Swinging Flavors" chapters - featuring tracks and remixes by DJ Fulltono, DJ Earl, Sinistarr, Philip D. Kick, Breaka and Danny Scrilla - Beat Machine Records is coming back with a new main catalogue release, the18th One, exploring once again the limits between Juke, Footwork, Drum'n'Bass and Rave Culture.
BMR018 aka "Burnin'" is produced by Pablo Dread: the Spanish producer (from Malaga) and Iberian Juke affiliate finally returns after 2 years with a new EP and drops three original tracks constantly oscillating in between amen breaks, hyperspeed drum patterns, chopped vocals, iconic rave sounds and analog dreams. For the lovers of Sinistarr, Machinedrum and Om unit aka Philip D. Kick's stuff.
Plus, we've a special remixer for this release: as fourth track "Fyah Burnin" is re-washed and remixed by Exit Records affiliate and dnb master Fixate, that brings the rave vibes of the original track transforming them in an effective, devastating drum'n'bass anthem.

Pablo Dread:
Pablo Florido Garcia aka Pablo Dread is an active member of the national Spanish label 'Iberian Juke' and keyboardist of the band 'Smoking Dub Academy' Active in juke / footwork international scene as well as in the Spanish Reggae and Dub scene, keyboardist and drummer since childhood, Pablo combines his passion for Jamaican and electronic music through his own style, defined by his analog sound and technical skills that gives him locates as one of the Spanish producers with more projection nowadays.

Fixate:
London based Declan Curran aka Fixate is one of the most
interesting producer in nowadays UK bass music scene.
Melting jungle, rave landscapes and halftime, Fixate has released several materials on dBridge legendary label Exit Records being supported by names such as Toddla T, Noisia, Friction, Dub Phizix and more.
In 2016 Fixate was part of Richie Brains project releasing "Who is Richie Brains LP" alongside Om Unit, Sam Binga, Fracture, Alix Perez, Chimpo and Stray.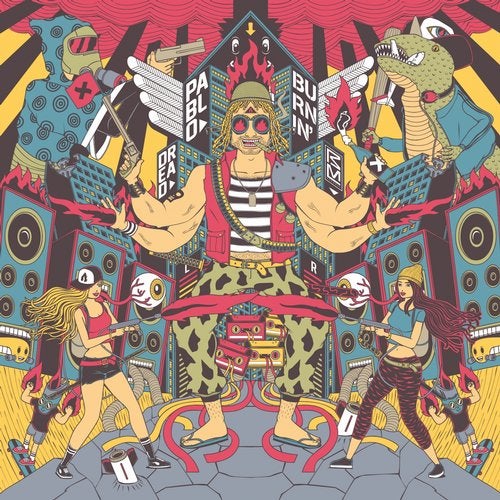 Release
Burnin'