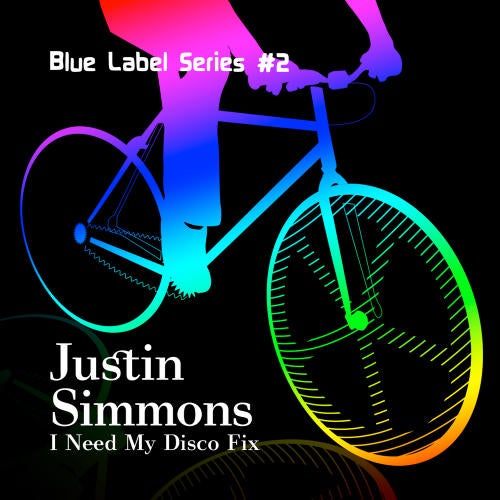 Eighth Dimension Records presents the second installment in its Blue Label Series, a continuing set of releases curated by Q-Burns Abstract Message focusing on eclectic, deeper dance floor sounds. This time we travel up to the far reaches of Iceland where we find a curious young producer by the name of Justin Simmons. Simmons is an obsessive record collector from Canada who journeyed to Iceland in the mid-90's in hopes of tracking down rare vinyl from Iceland's fabled seventies disco scene. These records proved to be harder to find than even Simmons imagined. His search turned from days to weeks and now, more than a decade later, Simmons is still in Iceland looking to feed his continuing disco fixation. However, this residency hasn't been entirely filled with frustration. Early in his stay Simmons hooked up with the crew behind the cult-favorite Icelandic label 66 Degrees who eventually released some examples of his musical endeavors, including a collaborative remix of the classic track "Saturday Night" by Blake.

Justin Simmons' disco-meets-electronics-in-Iceland sound grabbed the attention of Eighth Dimension who promptly asked him to contribute to the second issue of the Blue Label Series. Appropriately titled "I Need My Disco Fix," it's a whimsical and kinetic house tempo'ed cut with expressive chord changes, sharp clavinet stabs, and laser-fire melodies. One can imagine the steady sound of a quick transatlantic flight, perhaps if the Concorde were decked out in sequins and streamers, with rainbow glitter shooting out as jet exhaust.

For initial remix duties the Eighth Dimension team looked at Iceland on a globe, turned everything upside down, and gravitated toward São Paulo. Thus it was decided that another disco-obsessed friend, the quickly up-and-coming Brazilian producer known as Rotciv, would be perfect to tackle Simmons' track. Rotciv has been making waves with his own Mister Mistery imprint as well as snazzy remixes and tracks for the likes of Rebirth, Oxyd, Raw Cutz, and the eponymous label of Brazil's renowned D-Edge nightclub. Rotciv's mix is a glorious, Italo-influenced wonder filled with enough old-school-meets-the-sound-of-now power to throw the most stoic dance floors into a frenzy.

Long time Eighth Dimension co-conspirator and Whiskey Disco desperado Sleazy McQueen became aware of "I Need My Disco Fix" and was instantly entranced, demanding his own place at the remixer's table. With reckless abandon our favorite cosmic-naut delivered two distinct mixes displaying different takes on his moody brand of the 'nu-disco' rage. The Sleazy McQueen Funk Mix is a groovy, steady burn fueled by a determined acidic rhumba line. Next, for his Space Coast Dub, Sleazy McQueen twirls the filter knobs a bit to the right and flips on the strobe lights for a jam worthy of NASA's proposed orbiting discotheque.

Coming in for a strong finish is Chillin Music impresario Rob Slac who peels away the original's layers of sonic delight to make way for a sparse, electronic tech-house treatment. A deep kick and serpentine shakers form the rhythmic backbone as shimmering pads and wacka-wacka guitar chunks blow in like an icy northern jet stream. It's the sound of digging up buried hákarl on a moonlit night only to uncover an 808 drum machine instead (a much more edible piece, by the way).

Justin Simmons and "I Need My Disco Fix" is, in itself, the cure for what ails you. Dance floor twitching aside, this hardy selection should satisfy all groovy needs. Eighth Dimension and its continuing Blue Label Series to the rescue once again stay tuned for further installments!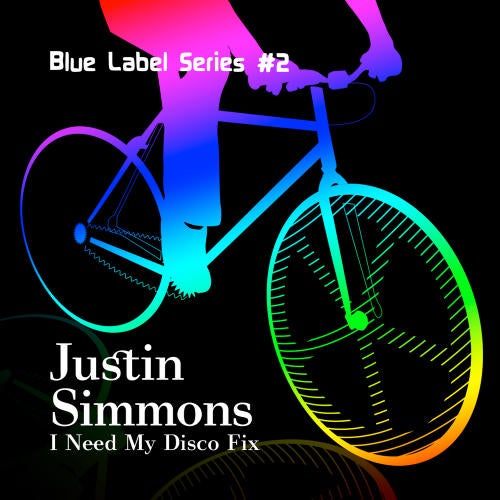 Release
Blue Label Series #2 : I Need My Disco Fix