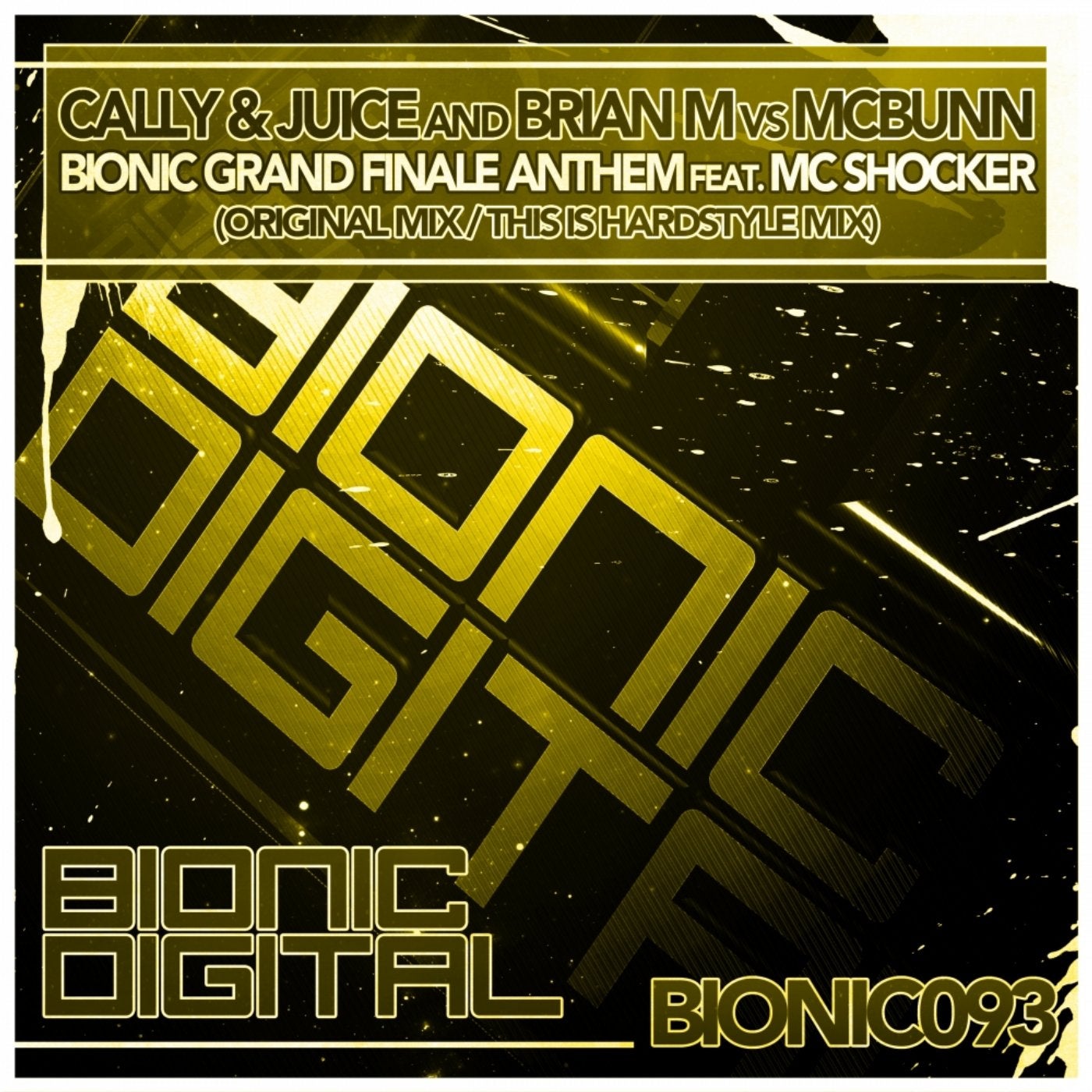 BIONIC DIGITAL FINAL RELEASE

Cally & Juice and Brian M Vs McBunn feat. MC Shocker - Bionic Grand Finale Anthem

Bionic's residents have been secretly meeting up to put the finishing touches to a track that was made especially to play at their last ever event. As the track was a last minute decision, time was short to get it done, so the version that was played out was unfinished and left that way for some time. With the one year anniversary of the final event here we thought it was the perfect time to get it finished and released. It's now complete and sounding better than ever and ready to be put out as the final Bionic Digital release. We hope this track will bring back some special memories of our last event for you.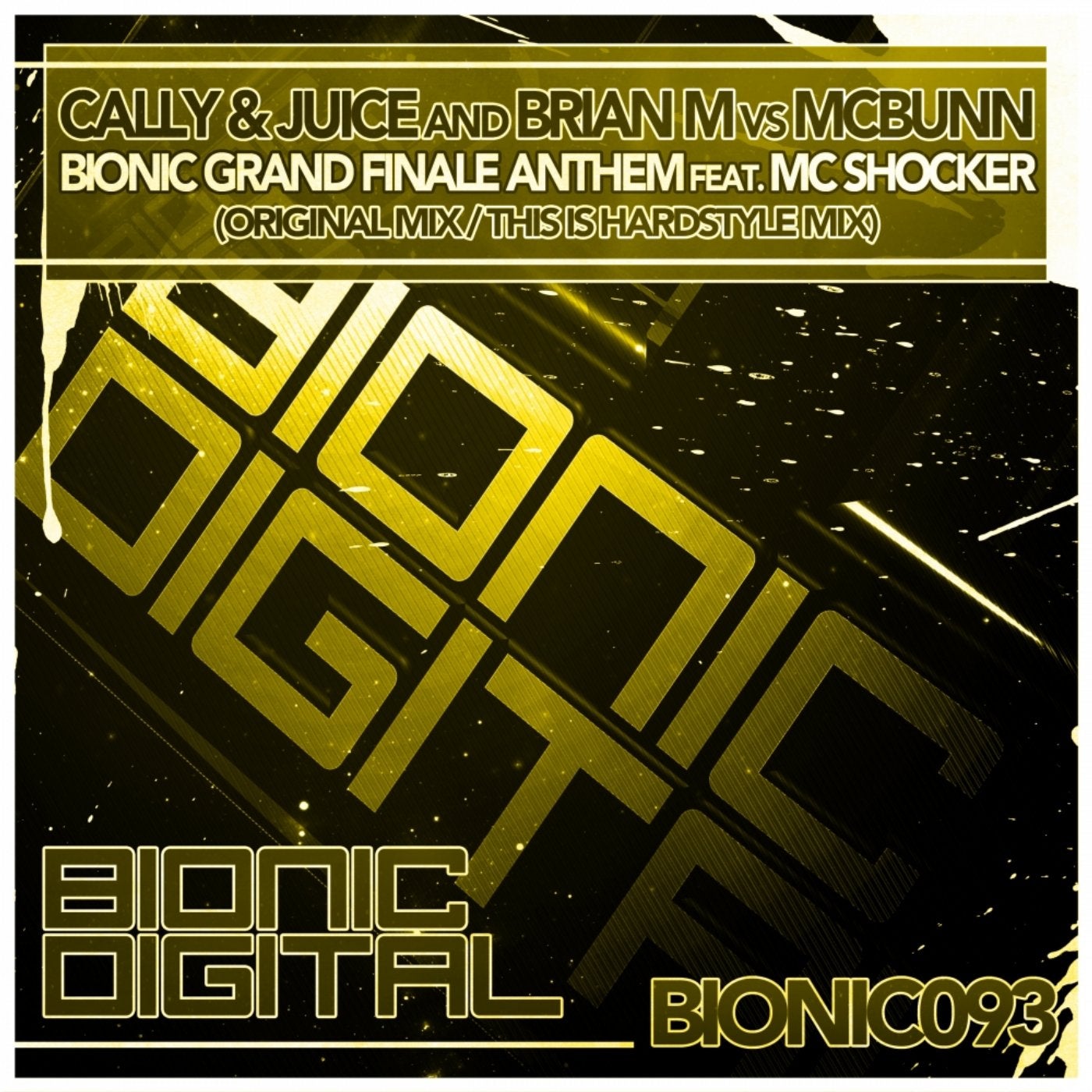 Release
Bionic Grand Finale Anthem