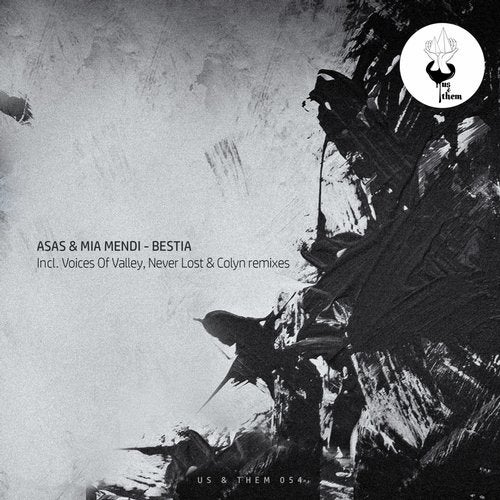 The time has come for talented artists Mia Mendi and ASAS to make their first appearance on Us & Them Records. Haunting melodies and careful atmospheric progressions are what defines their track Bestia. Well-coordinated percussion sections guide the listener through the ever evolving soundscape that is Bestia. This dark gem is definitely one of those tracks that surges the listener in and never lets go.
The second track by Mia Mendi and ASAS is called Raasim. Another soundscape-driven track but less club-oriented than Bestia. Raasim is a slow-burner that leads the listener through a hypnotic world of sound. Well-constructed progressions accompany the powerful lead synth that plays throughout the track. Raasim is a mature, more abstract track that gives the package more depth and dimension.
Three remixes of Bestia come with the package. The first remix is the Voices of Valley remix. This cut tends to combine the haunting trademark of the original with the more uplifting melodic style we know from the Greek duo. Soring arpeggios and haunting pads keeps listeners on their toes. The accompanying drum-track is subtle, however it adds just the right amount of groove to get any crowd going.
The second of remixes is by Italian duo Never Lost. The Never Lost remix is a subtle track that sends a strong message. The various melodies and synth lines play together to create an epic and gripping whole. The only correct word to sum up this beauty of a remix is 'hypnotizing'. No surprises there, because nothing less could be expected of these Italian craftsmen.
Last but not least there is the Colyn remix. This remix is defined by a more fast-paced flow. The track uses a deep rubber-like bass to captivate the listener right from the start. The fast paced arpeggios and melodic atmospheres neatly work together with the powerful drum-track that accompanies the Colyn remix.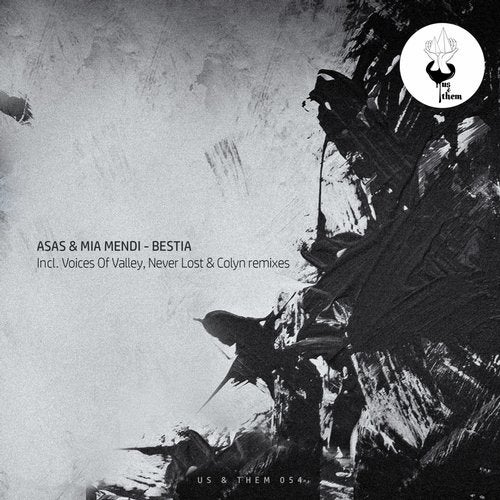 Release
Bestia