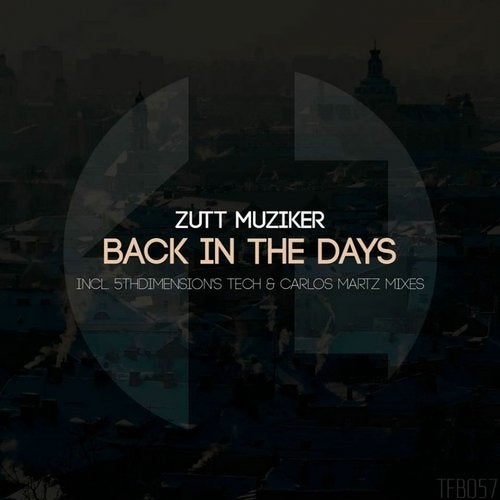 Release Date

2014-01-13

Label

TFB Records

Catalog

TFB057
TFB Records has the honor to present its 57th release. Two amazing remixes of the original track called "Back in the days", of the producer Zutt Muziker, which was our 24th release.

First remix comes by the hand of 5th Dimension. The track, as the remixes name says, is a Tech-Trance song with a vast power within its bassline. Dark sounds and an atmosphere close to the psy sound make this song an unmissable track for the most powerfull sets. A perfectly built breakdown with its winks to the break sound, complete this master piece of Tech-Trance. No doubt, tracks like this will enhance every set, giving such a high level of quality, dark atmosphere and a huge power to the music. Hugely remarkable song for the lovers of tech and psy sounds.

The second remix has been produced by Carlos Martz, and it is also a Tech-Trance song, but with a different character. This time, the power of the bassline goes almost wildness, taking so much presence. An important lead also appears, a very industrial sound, with a clear influence from tech sound. Breakdown slows down the frenzy with such a beautiful atmosphere and melody. Then, an impressive uplift will carry us again into the craziness of pure energy. This is the kind of track that will make everyone on the dancefloor jump and dance wildly. Awesome remix by Carlos Martz, who has achieve such an amazing tech feeling. Unmissable song for true energy lovers.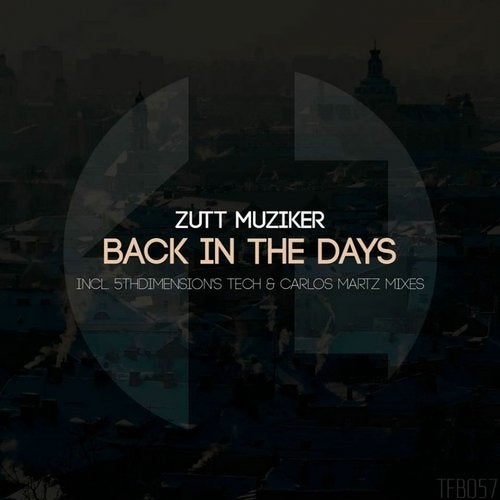 Release
Back In The Days (Remixes)
Release Date

2014-01-13

Label

TFB Records

Catalog

TFB057