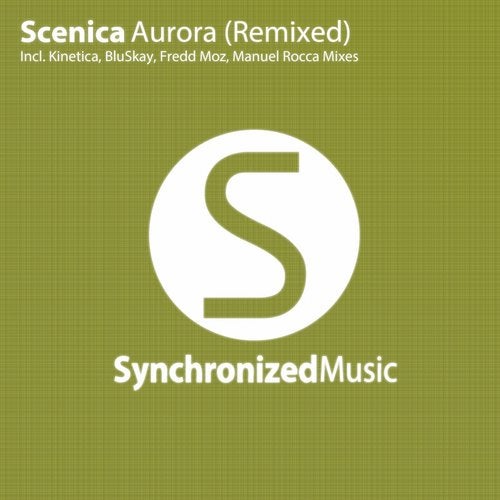 As summer begins to advance into the later stages of the season, Synchronized Music continue to expand their catalogue of quality musical content. Having already released a variety of noteworthy tracks and EPs earlier this month, the young label is already primed for yet another release by Scenica, who made his debut on the label earlier this month. The exclusive EP includes brand new remixes of Scenica's original signature track by artists such as BluSkay, Kinetica, Manuel Rocca, and Fredd Moz.

"Aurora (Remixed)" immediately engages listeners as it kicks off to the sound of BluSkay's pounding drums and rolling bassline. A suspenseful mix full of melody and groove, BluSkay's remix provides just as much energy as it does emotion – and never ceases to lose its momentum as it rages forward. As the opening track comes to a close, Kinetica turns things up a notch with his own intense adaption of the track. Without missing a beat, Kinetica's remix sends things into overdrive as frenzied melodies and rhythms quickly take the main stage. The release subsequently takes a moment to catch its collective breath as Manuel Rocca takes listeners on a glowing adventure of melody with his own majestic wonder of a remix, To conclude the release is Fredd Moz, who delivers with a sensational mix worthy of accolades.

Scenica's "Aurora (Remixed)" is already shaping up to be one of the finest and most impressive uplifting trance releases in recent memory. This is one release you don't want to miss out on!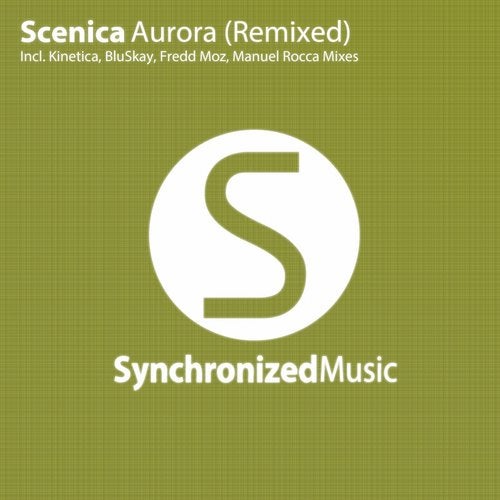 Release
Aurora (Remixed)