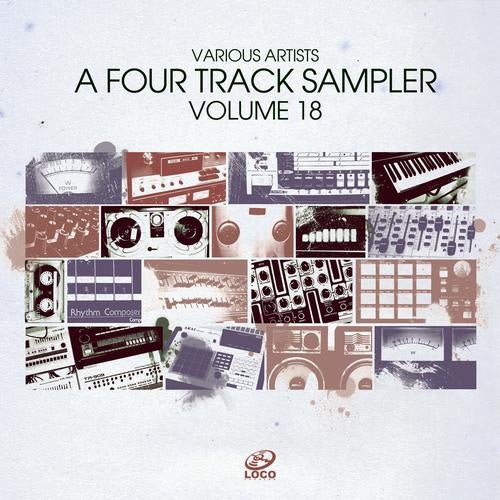 Here we go with the eighteenth edition of our sampler series. This one is composed of four amazing tracks: "Love" - delivered by Mac-k-cee & Gianni di Muro, "Gone Too Far" - remixed by Karol XVII & MB Valence's alter ego called Jackspeare, "Apsychia" from Andrey Djackonda, and dont's version of "All Night Dancing" by Matt Masters.

The initial recording entitled "Love" comes from the duo Mac-k-cee and Gianni di Muro. Mac-k-cee is a German DJ who began his career in the mid 90's. He started with Techno and House, but while he was around on many gigs, he was making some connections with Tapesh, Kurd Maverick, Sharam Jey, Eddie Thoneick, Chris Source, Danito, Moritz Ochsenbauer and many, many more. Gianni di Muro, in turn, got interested in electronic music at the age of 9 years old. Since then, he has been involved in making music and has constantly improved his skill. For all these years, he has been supported by such DJ's as: M.A.N.D.Y, Pascal Feos, Matthias Tanzmann, Andre Galluzzi, Woody, Toni Rios, Karotte, Marc Romboy, Moguai, Tocadisco, Lexy & K-Paul, Tom Novy and many others.

"Gone Too Far" - the second track included in the sampler is the fruit of cooperation between the Polish duo Karol XVII & MB Valence and Robert Owens - a world famous vocalist considered to be an icon of house music. The reedited version of "Gone Too Far" has been prepared by Jackspeare - a project belonging to the duo of Karol XVII & MB Valence.

Andrey Djackonda, the author of "Apsychia", is a young musician, sound-producer and DJ from the Republic of Moldova. As a child, Andrey began to write small, jazzy songs for the piano. In 2008, Djackonda moved to electronic music opening for himself a deep, ambient sounding of favourite styles Deep house and Tech House. His tracks are notable for rhythmic themes often with a jazzy harmony and a heartfelt melody. Andrey Djackonda has cooperated with such labels as DP-6, New Born Records, In Deep Records, Get High, Techno Animals and many others.

The closing tune - "All Night Dancing", belongs to a very talented DJ and producer Matt Masters. Finding a love for house music at an early age, Matt started working for Freerange Records in 2004. After getting invited to join the Freerange team, he started focusing on making music and the label and its artists have played a fundamental part in his musical influences and ambitions. He has enjoyed a Freerange Records residency at AKA, London and is currently helping to find a new home for the monthly Freerange night.

The remixers of Matt's "All Night Dancing" are Ognjen Kasanin and Zlatko Dimitrijevic, also known as dont. The duo filled the electronic music scene with quality DJ'ing and live performances playing at some of the best clubs and festivals, e.g. "Dance Arena on Exit Festival", "Love Fest", "Summer3p Festival", "Purobeach", alongside Marco Carola, Maya Jane Coles, Carl Craig and Tini, Noir, James Zabiela, Alex Niggemann, Ian Pooley, Dandy and Mihai Popoviciu, Umek, Valentino Kanzyani, Kevin Sanderson, Oxia, Kevin Yost, Pirupa, Supernova, and many others. The artists are also famous for their authentic music productions: dont - Hispamania, or dont, Nemus & Little Nakoch - Murr, just to name a few. Ognjen and Zlatko's record labels - Balkan Connection (awarded as Best Label In South-Eastern Europe at SEEME Festival, Bulgaria 2009), Balkan Connection South America (awarded in South America), Balkan Connection Tech, have released some of the top tracks/remixes not only from dont, but also from other artists: dont - Deep Blue Sea (Uner Remix), dont, Nemus & Little Nakoch - Murr (Gramophonedzie Remix), Pole Folder - Eastern Lagoon (Ogi Gee Cash & Dimiz Remix), dont & Masque - Glow (Hakan Lidbo Remix), and many more. They're also known to have discovered many, now highly valued producers from Eastern Europe as well as from other parts of the world, such as Evren Ulusoy, Sezer Uysal, or Max Demand.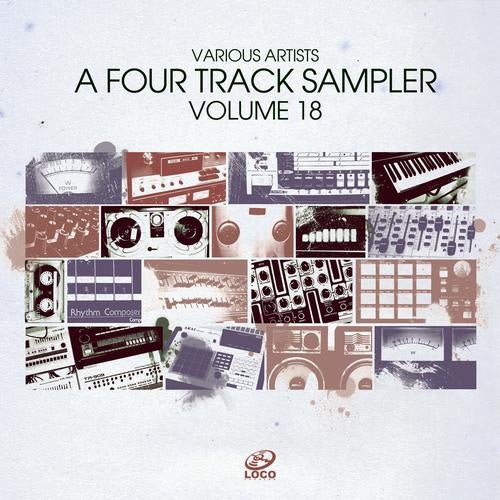 Release
A Four Track Sampler Volume 18