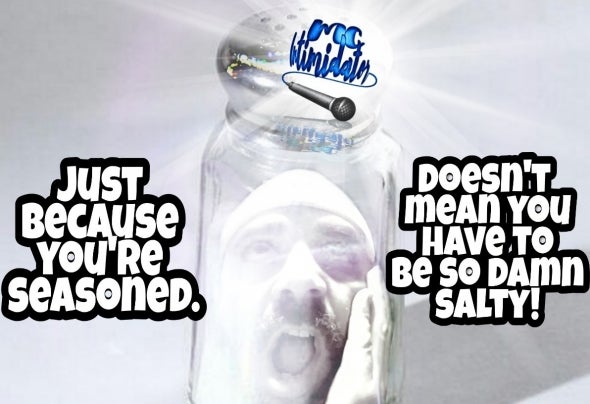 MC Intimidator www.facebook.com/mcintimidator Instagram@therealmcintimidator Twitter@MCIntimidator Youtube/Soundcloud Search MC Intimidator * GENRE - Break Beat - Hip Hop - Pop - Drum and Bass - Trance - Bass - Hick Hop - Country - Freestyle - Rock
* HOMETOWN - Tampa, Florida
* AFFILIATION - Ravesta Records, Flip5ide Music (Remaster in Peace Homie, in my soul eternally) Pooty Club Records, Break-Box, BBZ, Hit Biscuit Records, SHG Entertainment
* ABOUT
 Music is a beauty 2 him, & in a harsh reality of many families tragedies. It's a glorious relief when his inner soul has reached a harmony listening. Especially making! He loves his family, & anyone who can keep it real with him, but if ctitious intervention is your intention. What you think's going to happen? Focus on a greater purpose as "the lesser of two evils will never equal the greater good people" (MC Intimidator). BIOGRAPHY Many of us love music, & you will never hear him say he has a deeper connection than any of his fellow respected homo-sapiens. Ever since you were children, pending your time of Earth intervention. You have listened! connected, felt the spine tingling sensation when that part of the song comes on. Yeah you know you can not go wrong. Even on a "highway to hell" (AC/DC), when you "picture me rolling" (Tupac Amaru Shakur), "runnin on empty" (Inniti) to that "Abandoned Factory" (Colombo), your "bad boys" (Flip5ide Ft. MC Intimidator) begin calling for that melody! Can change your state of mind almost instantly. Took him 32 years to discover the lyrical ability, but with a history of broken dreams, some family, and opportunity (presently, sadly). His love 4 music took over the struggles within and he began to music!