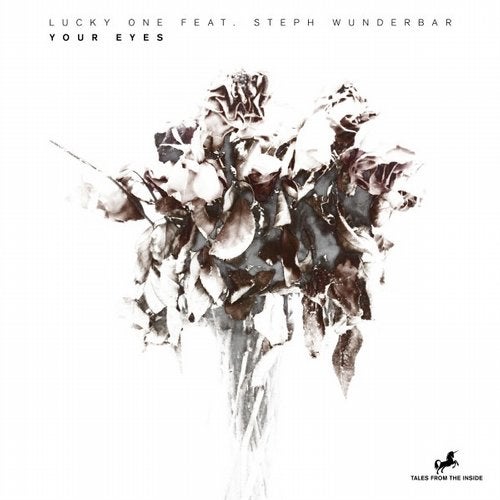 Lucky One's music cannot be assigned to a specific genre. His in-depth knowledge about playing the guitar and the combination of natural tones with electronic elements result in a unique signature sound. Steph Wunderbar is an electronic DJ and artist in the Belgium music scene since 2009. She was a radio host for Radio Campus, Brussels and a resident DJ for Warm FM, Liège. The two artists have collaborated to create a very special EP. Two tracks where each of them tells quite a different love story:

The EP's title track Your Eyes creates an intimate mood. Steph Wunderbar's words, layered over a mysterious soundscape. A dense atmosphere, probably a first encounter of two people in a bar. Questions, answered by musical patterns. What really happens is only insinuated. Is this a flirt? A rejection? Everything remains open for interpretation.

Not The End is maybe the counterpart of the first track. Again, it's a spoken word that is both contrasted and pursued by the music. This time, however, it is a breakup scene of two lovers but closing with a hint of hope.

This EP is clearly not the end for Lucky One and Steph Wunderbar. It is not only their first release on
Tales From The Inside but also the first public result of their collaboration.

- - - - - - - - -

Lucky Ones Musik passt in keine Schublade. Seine Fähigkeiten als passionierter Gitarrist und die Kombination aus natürlichen Klängen mit elektronischen Elementen ergeben seinen eigenständigen, typischen Sound. Steph Wunderbar ist DJ für elektronische Musik, Künstlerin und seit 2009 in der belgisch-französischen Musikszene unterwegs. Steph Wunderbar war Radiomoderatorin für Radio Campus, Brüssel und Resident DJ für Warm FM in Lüttich. Ihre Podcasts wurden in etlichen internationalen Radiostationen gespielt. Die beiden Künstler haben eine sehr besondere EP geschaffen. Zwei Stücke, von denen jedes eine unterschiedliche Liebesgeschichte erzählt:

Das Titelstück Your Eyes lebt von einer intimen Stimmung. Steph Wunderbars Worte, schwebend über einer mysteriösen Klangkulisse. Eine dichte Atmosphäre, vielleicht ein erstes Kennenlernen zweier Menschen in einer Bar. Verbale Fragen, beantwortet von musikalischen Figuren. Was wirklich passiert wird nur angedeutet. Ist es ein Flirt? Eine Ablehnung? Alles bleibt offen zur Interpretation.

Not The End ist vielleicht das Gegenstück zum ersten Titel. Wieder ist es das gesprochene Wort, das von der Musik sowohl kontrasiert, als auch fortgeführt wird. Diesmal ist es jedoch eine Trennungszene, die aber mit einem Hoffnungsschimmer endet.

Diese EP ist jedenfalls not the end für Lucky One und Steph Wunderbar. Es handelt sich nicht nur um ihr erstes Release auf Tales From The Inside, sondern außerdem auch um die erste Veröffentlichung, die aus dieser Zusammenarbeit hervorgeht.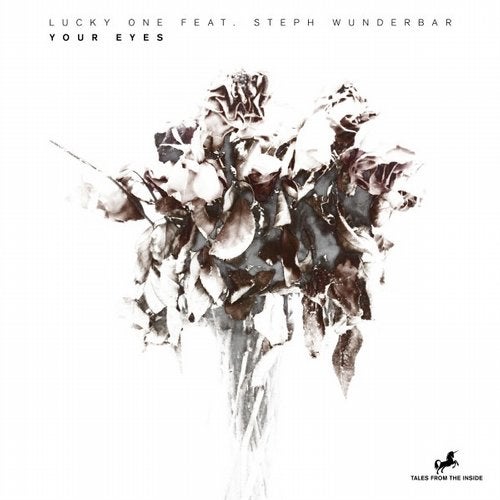 Release
Your Eyes