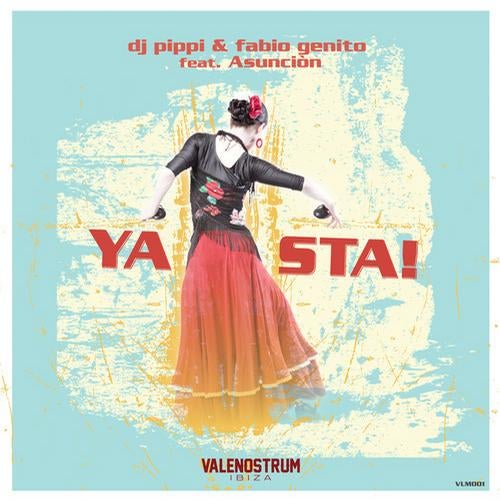 Valenostrum Ibiza is a journey,a new musical concept,recording label and studio, established in Ibiza, co-founded by legendary Dj Pippi (Pacha Ibiza) and infamous italian dj/producer Fabio Genito (Vega Records) , who naturally teamed up to create and express something very special without borders or musical limitations, which gets together the tradition of spanish Flamenco and the South-Mediterranean music in a futuristic and multicultural "deepnotic" vision , right as their "Valenostrum Ibiza Experience" at Sirocco Beach on the magic sands of the white island and all over the world.
The long awaited "Ya Sta!" is the launch release for the label and gets u into spiritual atmospheres , painted by visionary melodies and tribal lysergic rhythms over Asuncion powerful gipsy voice.
----------------------
CREDITS :

All tracks written by G.Nuzzo/F.Genito
Produced by Dj Pippi & Fabio Genito for Valenostrum Ibiza
Vocals by Asuncion for Valenostrum Ibiza
Recorded and Mixed at I.K.L. Valenostrum Studios - Ibiza (Spain)
Published by Copyright Control
Executive Producers : Dj Pippi & Fabio Genito
----------------------
http://facebook.com/valenostrum
http://twitter.com/valenostrum
----------------------
FEEDBACKS :

"YaSta!" Dub is hot !!!
(Louie Vega)

the Dub Mix of "Ya Sta!" gave me goosebumps, Amazing work here, you need it!
(Atjazz)

Damn Fabio, this shit is hot
(Brian Tappert)

played "Ya Sta!" in Miami and on Casamena Radio Hour as well.hot stuff !
(Carlos Mena)

Hola Pippi, gracias por el link.Me gusta especialmente "Ya Sta" (Dub Mix), perfecto para Cafe del Mar and Blue Marlin mellow
(Bruno from Ibiza)

this is big! lovin it! full support. keep it up. big ups,
(Henri Kohn - Club Star)

love it! this is truely your sound and my kind of music.:-) will write about it in my monthly chart column for port01 about it. and def no1 of my monthly charts. All tracks very nice and "Ya Sta" is my favorite track.Thx for sending!
(Chrissi -Pacha Munich)

Thanks for the music! Fantastic package of deep latin vibes! All the best for the label ;)
(Aldrin - Zouk Singapore)

10 points and full support on the main mix!
(Dj Linus - Pacha Munich)

this project is massive my friend....already hammering it in my radioshow and i will play this for sure everywhere...really difficult to select a favorite track on this...all of them sounds amazing...
im glad to get music like this...suona da dio questo ragazzi . . . .wow che progetto . .
hugs
(Dario D'Attis - Purple Music)

Yo bro....very nice ...love the message..Bro I will support you to pick up a "Ya Sta!" (Dub Mix) for my new Karavan - Love
(Pierre Ravan - Dubai)


Additional support by Graham Sahara, Luca Dondoni, Corrado Rizza ,Zepherin Saint, Mike Fresco, Jojo Flores, Luis Radio, Boddhi Satva, David Moreno,Hector Romero, Willie Graff, Kiko Navarro, Joan Ribas, Halo, Christian Pronovost and many others.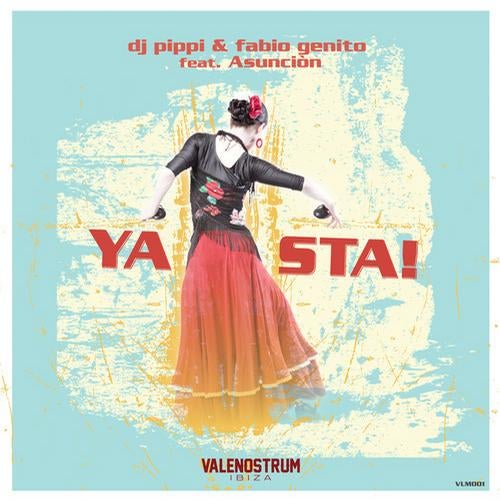 Release
Ya Sta!