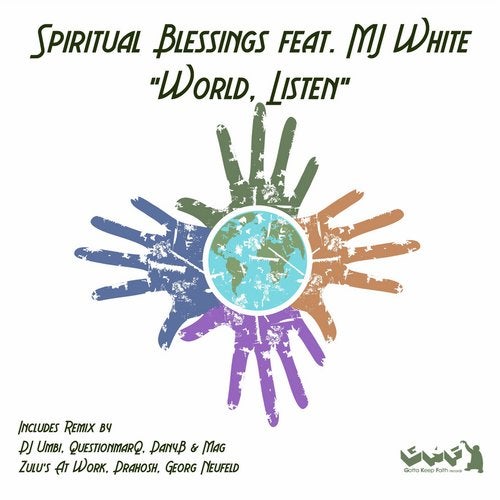 We had already chance to test the "Main Mix" for over 1 year, with great success.
The package is brand new with a Original Re-Edit version on which Spiritual Blessings made some re-touch at the first version and an instrumental plus some great and amazing remixes. For this project that will see the light during the Winter Music Conference 2014, remixes were realized by DJ UMBI, our Bologna's stable producer, co-owner of Soul Departure Records together Mr. Submantra, ZULU's AT WORK from South Africa, Marq Walsh a.k.a. QUESTIONMARQ, from Ireland, Danilo Braca a.k.a. DANYB founder of TSoNYCR, GEORG NEUFELD from Switzerland and DRAHOSH from Slovakia.
The sampler track had amazing reactions from all over the world, we are sure that the official package will amaze you.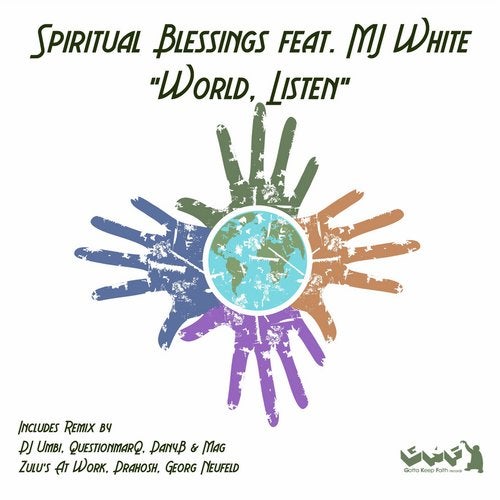 Release
World, Listen