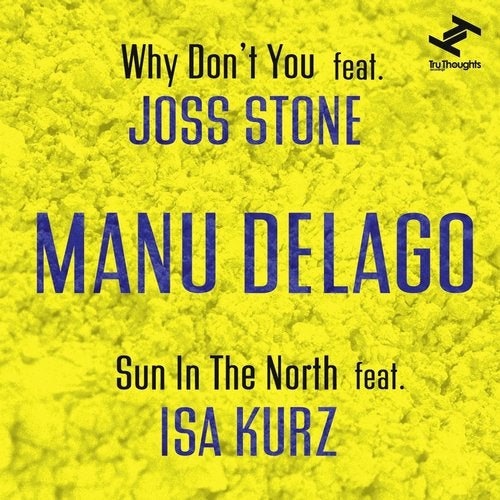 Amazing percussionist and Hang player - Bjork
Manu Delago s sound is both captivating and compelling, truly mesmerising - i-D
Manu's amazing, an incredible musician in everything he plays: Nitin Sawhney (BBC R2)
Absolutely beautiful, he s a great producer and a great percussionist - Jamie Cullum (BBC R2)

Manu Delago lifts the lid on a new song in collaboration with Joss Stone: a glimmering, shape-shifting slice of multi-layered modern pop that shows both artists in a totally new light.

The double A-side, Why Dont You / Sun In The North is the third single from Manu Delago this year. Unveiling a previously unreleased collaboration with Joss Stone, alongside a favourite album track and a cutting edge remix from SOHN band member Albin Janoska, celebrated Austrian Hang player, drummer and producer Manu Delago continues the arresting fusion of pop and experimentalism, of acoustic and electronic elements, heard on April s acclaimed Silver Kobalt LP.

A tender, uplifting ballad woven through with deep, earthy bass and exciting electronic textures, Why Don t You feat. Joss Stone is an addictive a pop nugget for our times, to file between Jamie XX and Beyonce; the playfully enigmatic tones of the Hang bubble in and around a delicate yet impassioned vocal turn from Stone, who is currently enjoying a high-profile comeback with her own solo material.

Representing the album, Sun In The North feat. Isa Kurz is a stripped-back yet potent lyrical snapshot of a day on the beach on Reunion Island in the Indian Ocean, its rhythms inspired by playing with Indian musicians there and the imagery illuminated to quirky perfection by Kurz, also a key member of Manu Delago Handmade.

Fellow Austrian Albin Janoska, a rising solo artist as well as being renowned for his work with SOHN (4AD),brings a compelling remix, subtly teasing out the strands and playing up the ludicrously catchy chorus of the magnetically charged, sci-fi-flavoured album track Chemical Reaction feat. Rahel.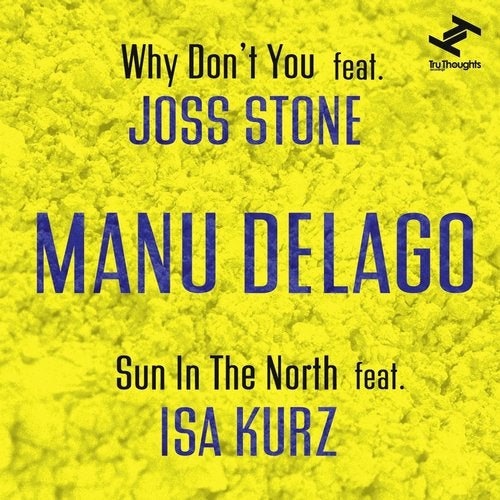 Release
Why Don't You / Sun In The North