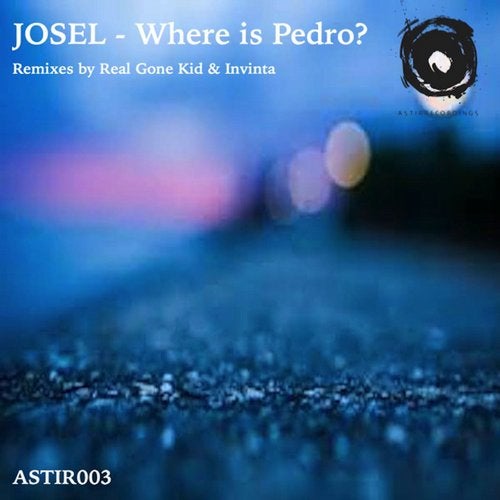 Quality is something that ASTIR recordings prides itself on. Barely 3 months old, its first two releases have come from established underground artists. They continue this trend with Greek hero, JOSEL. No stranger to the progressive house scene, JOSEL is one of the many monikers of UK-based producer Ioannis Selimas.

Signed already to labels as diverse as LuPS, The Purr and Balkan Connection has given JOSEL plenty of scope to push his smooth, soulful take on house music to the world and it's this elegance that he brings to ASTIR in the form of Where is Pedro? Remixes come from the label boss Simon under his Real Gone Kid moniker as well as relative newcomer Natalie Bolshakoff (Invinta).

The original starts from an atmospheric place slowly building layers of sounds towards the introduction of the rib shaking kick drums. Through undulating peaks and troughs, the track builds in intensity towards the main break where further melodic elements fall into focus before we are whizzed away on the magic carpet ride again.

Real Gone Kid strips back some of the melodic layers for a deeper vibe which sees him providing one of his silkiest remixes to date, while Invinta takes us an altogether different journey with a bumpy Tech House landscape.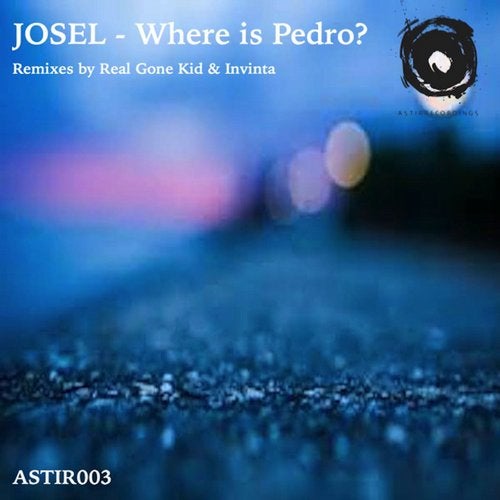 Release
Where Is Pedro?