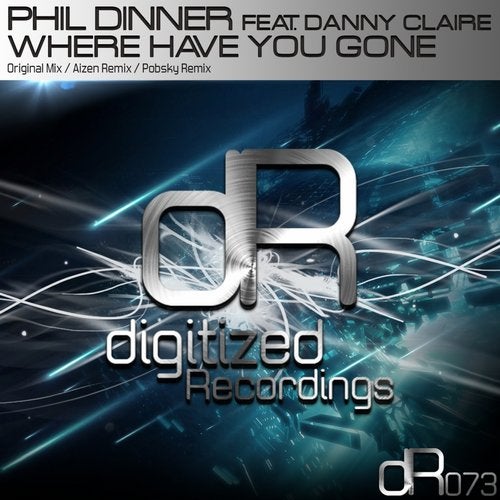 DR073 Phil Dinner feat. Danny Claire – Where Have You Gone

Digitized release number 73 welcomes Phil Dinner and the great vocals of Danny Claire to the label which is supported by two great remixes from Aizen and Pobsky.

Original Mix

With a spacey feel to the original from the outset it builds gradually with subtle plucks that welcome in the vocal to great effect. The strong uplifting feel continues with subtle vocals as the track builds up to the breakdown, which has a classic trance feel to it. Huge strings accompany the vocal in this epic orchestral style breakdown. The main hook uses brings the classic sound back with a huge build to the main drop of big pads and arp lead. This is big atmospheric trance for the hands in the air trance lovers amongst you and will make a great edition to any Dj's collection.

Aizen Remix
First up on remix duties is Aizen, who brings a darker style to the remix. Low driving 16th note basses give the track a more rolling feeling than the original, making this a slightly higher energy version than original. If you like driving vocal trance this is the version to check out. 1 bar drops build the track and give it a tech feel as it builds to the vocal. Bringing more of the vocal in early this remix keeps pounding along until the main drop. Big strings work beautifully with the vocals and work to quickly bring the main hook in as it builds. Dark low pads give the break the a darker feel as the tech elements build it back to the main drop. After the drop the main arp is substituted but driving basses and fx drops that will get the tech trance lovers pulses racing in this different style remix, that offers an great alternative take on the original.

Pobsky Remix

Completing this pack is a slower rework coming from Pobsky. This track has a more big room trance feeling with would work well as a climax for a progressive set or as a starter for an uplifting trance set. Either way this remix offers a very different take from both other versions. Building with big risers and driven by a rolling low bass the vocal is kept under wraps until the break. Big nord style pads give this version massive power in the break and the vocals of Danny really shine through. The main arp builds the track up to the massive drop, where the beat and driving low bass give it the big room feeling that guarantees crowds will go nuts. This rework is a sure to be a real crowd pleaser wherever you feature it in your set, and offers a slow more progressive feel than the other versions.

Another fine pack from Digitized offering three great, and very different versions of a tune that is sure to please all trance fans from the more progressive lovers out there to the tech lovers.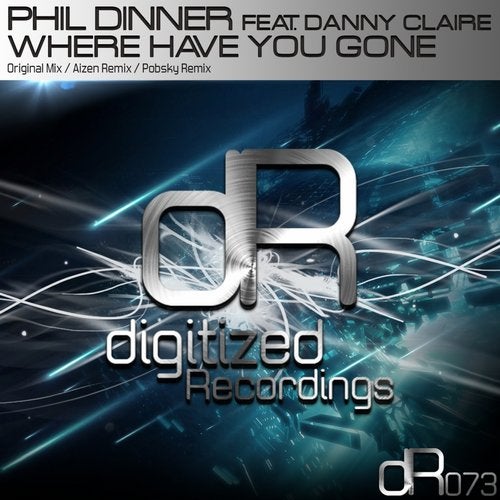 Release
Where Have You Gone