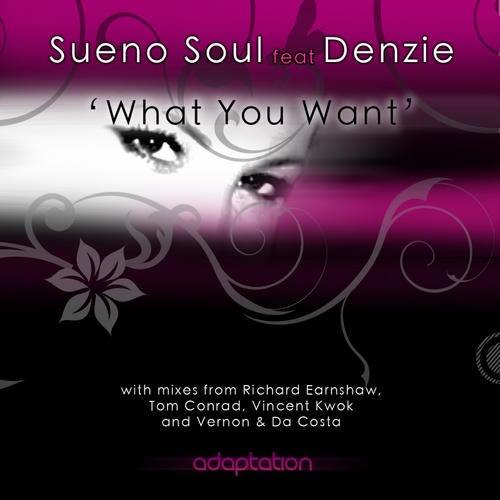 The third installment from Adaptation Music has been supported by various radio stations across all continents
with some major feedback from the scene's top DJs and producers..



MARK FARINA
"digging both dubs! nice!"

TONY HUMPHRIES/JACKO
"Beautiful soulful song! R. Earnshaw mix is really good, the dubs gonna work well.."

MR V
"Tom Conrad's is the one for me... very deep and pure underground funk"

FRED EVERYTHING
"The mix I will play is Vernon and DaCosta's Dub, thx!"

AARON ROSS (FANATIX)
(Defected In The House Radio - London)
"wicked soulful vibe from earnshaw and kwok delivers the deeper flavour nicely!"

ORDE MEIKLE (SLAM)
"interesting - thanx"

MIGUEL MIGS
"nice vernon & dacosta dub...."

RAOUL BELMANS (SWIRL PEOPLE)
"Big one for me, V&D dub getting tons of plays! Earnshaw mixes on point as usual too."

DJ SNEAK
(world)
"NOT BAD!"

MARK ROBINSON
(Peppermint Jam / Kinky Malinki / Blend / Unknown FM / Global FM)
"Quality stuff... All mixes are quality but the Vernon & DaCosta Dub is very good indeed and will feature on the show next week"

JAY WEST
"all remixes are on point, will defo be using the dubs in the dancefloor...thanx!"

ROBERT OWENS
"good song and all great mixes

JASON HODGES
"diggin the Tom Conrad dub"

MANUEL SAHAGUN
"Nice remixes package Too many good versions to choose! Cheers"

NICK HOLDER
(DNH/NRK records)
"Great EP! Solid remixes! Thanks for sending!"

LOVEBIRDS/KNEE DEEP
"vernon & dacosta dub is pretty sweet! me gusta!"

JOSHUA HEATH
"I will def get the most play form the V & D remix, its got the most chug and thats what I like.. conrad mix is nice too, good deep chug there as well.."

SEAN DIMITRIE
"soulfull thank you."

ABICAHSOUL
"great release soulful. i will support this."

GIOM
"Feeling both the Tom Conrad mix and the Vernon & Dacosta dub, nice soulfull stuff. Thanks for sending."

JEVNE MILLER
(One Thirty Recs)
"Solid Release! Very nice! I am torn between the Earnshaw and the Kwok Remixes! both very solid!
will be playing both! thanks Jevne"

MILES MAEDA
(Smartbar Chicago)
"A very nice Sunday groove!"

TEDD PATTERSON
(Cielo/NYC/Various/World)
"vincent kwok rocked the mix. what a nice thing. Tedd"

ROSS COUCH
"There's certainly no shortage of quality remixers on show here! For my own tastes though the dark and moody dub from Tom Conrad is the one that hits the spot."

GARETH MORGAN
(Souled Up)
"Yes, yes!! I'm loving this release ad it's gorgeous changes of direction. Full support from souledUp."

JULIUS PAPP
"feeling Tom Conrad Dub, VIncent Kwok and Earnshaw Remixes."

SHANE JOHNSON
(Fish Go Deep/Red FM/Cork)
"Not too crazy bout the vocal mixes but I do like the Tom Conrad dub a lot - nice late night groove."

RICK PRESTON
(Lawnchair Generals)
"Great release! Definitely feelin' the Vernon & DaCosta Dub and the Vincent Kwok Remix!"

SIR COSMIC
(www.myhouse-yourhouse.net Melbourne)
"Great release. Ill be playing the Vernon & Dacosta dub and the richard earnshaw versions."

BLACKSOUL
"damn hard to choose which mix is best definitely Richards and Vincent Kwok will end up in my radio set and Vernon & DaCosta and TomConrads in my club sets. testing tonight!!!"

GRAHAM SAHARA
(Pacha Ibiza, Ibiza Global Radio)
"cool tracks, i like th earnshaw mix, its nice and bouncy. Vincents its a quality deep house mix. all mixes are good and should have their suitors"

ANIL CHAWLA
(London, Turnmills)
"Tom Conrad Dub is nice."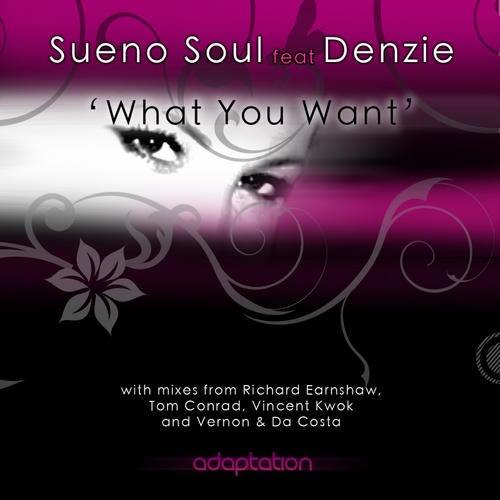 Release
What You Want