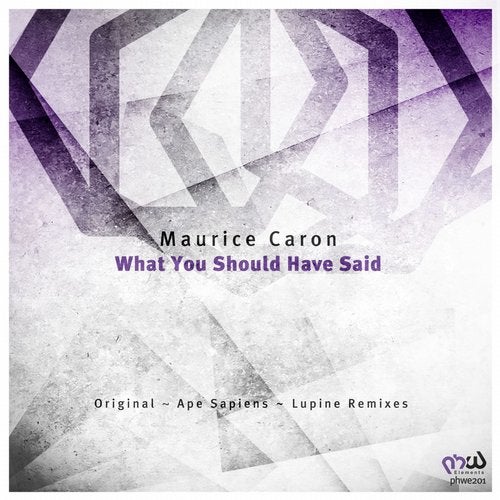 Hype
We are eagerly happy to see a welcome return on the label, as our buddy and long time PHW Elements server Maurice Caron returns to the label yet again, this time with a new number, named as "What You Should Have Said".

You will get another stellar production from the Dutch native, including all the richness and atmosphere that he always bring on through his music. It's definitely a quirky number filled with melodic arrangements, super cool effects and those tight vocal additions. Get ready for another tasty number from Maurice Caron, it's a full on groovy piece of underground music.

To spice things even more, we see another return on the label, as Argentina based producer Ape Sapiens makes his way back to PHW Elements. That's something that we always are happy to see. With his more stripped down interpretation, he once again show true class with this bass line driven rework. It's a full on blend of grooves, energy and hypnotic moods all over. Superb work from a superb producer.

Last but not definitely least, we welcome Liverpool bound producer Lupine to the label. For those of you, knowing the scene and follow it closely, knows he's brought on some truly fine productions through Dale Middletons Tarnished Tracks label as well as through Stripped labels. We are of course delighted to see him join us through our PHW Elements division. This is by far a truly melodic number, built through a variety of elements that we think is to shine through many sets across the globe. It's energetic, driving and also truly majestic through all clever soundscapes that is built together.

Raise your hands for Lupine and the rest included on this release, it's truly a tasty one!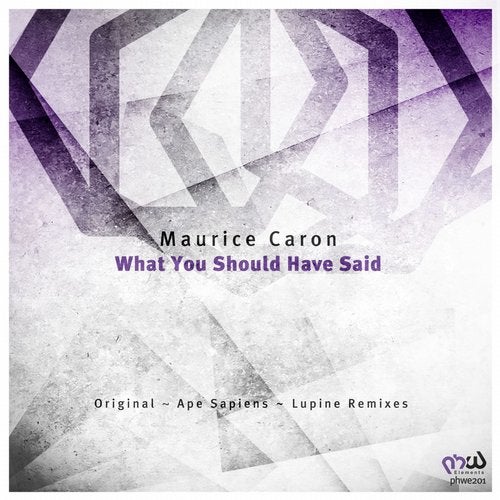 Hype
Release
What You Should Have Said