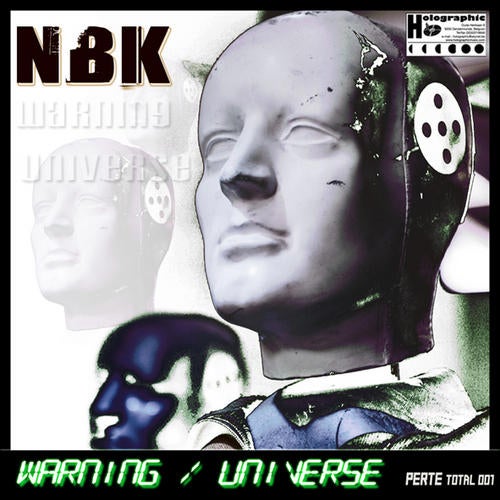 Release Date

2009-03-23

Label

Holographic

Catalog

GRAPHIC068
"Nbk are Nu Beat Kids.
A joint venture by Olivier Abbeloos and Eric Powa B, two pioneers of the Belgian house scene.
Warning is a dark hectic nu rave track that gives a devistating reaction on the dance floor, festival scene...
Universe is a pure club explosion that will get the crowd rocking and screaming all night long.
Don't miss this !

Watch the videos on you tube :
Universe video : http://www.youtube.com/watch?v=IQOCc2BIn1s
Warning video : http://www.youtube.com/watch?v=-A70b_wBRKw

All tracks written by Abbeloos Olivier and Eric Powa B.
Recorded at Epos.
P and © Holographic2009

You can book Nbk for live or Dj performances, for licensings and further information contact holographic@skynet.be
http://www.holographicmusic.com
http://www.myspace.com/abbeloosolivier
http://www.myspace.com/ericpowab

Biography :

Olivier Abbeloos is known as the driven force of the two rave classics T99 - Anasthasia and Quadrophonia which charted worldwide, and known as the head honcho of Holographic - Epos where he produces several projects under the name C-Mos, Conga Squad, Cloud 9, Nu-matic, Bio-nic, Dynetic, Warp Factor One, Souldraft .. Olivier accents your all-night exercise with his turntable decknology, piping-hot primetime productions and a sizzling splash of remix duties to keep the booties on the dance floor for good. Mr. Olivier gets the crowd wet with anticipation at several weekly club residencies in his home country, including the lively La Rocca and is bombing the dance floors all over the world. Having housed your body on Holographic for 10 years strong and rocked your retro dance days as T99 (Anasthasia) and Quadrophonia, his hot and spicy sequences have appeared on mix compilations of Hed Kandi, Ministry of Sound, and many others. He did a lot of remixes and companies like Universal, Subliminal, Motivo, Sony, JBO licensed his productions.

Eric Powa B :
The past: The man is a DJ all right: in the early 80's he was Eric B during funky New Wave nights all over Europe; together with Olivier they dominated New Beat at Bocaccio (on sundays) or spearheaded La Rocca on Saturdays for 10 years in a row, right up to Who's Who's Land, if you know what I mean... (the triumvirate of legendary dance temples).
He made quite a few dancerecords whether as composer, producer or editor on tons of record labels (Pias, R & S, Accor, Afrotraxx, Sony...) and under a pile of aliases (of which Calvin Stones is just one...).
But since 1998, Eric Beysens is Eric Powa B and rediscovering himself, picking up the nrg of Eric B, that definitely changed Belgian dance music as a matter of turntables.
The present
So, for the first time in twenty years the world can enjoy electro again, coming from a generation born under the wings of Kraftwerk, Gary Numan, New Order or Depeche Mode... Here Eric Powa B re-finds his personal structures but also his guardian angels and his demons which made him able to release the party beast inside during almost 25 years!
On Surprise (home of Vive La Fête, Mascotte, The Backlash, Sickboy,Onderklank,Sierra Sam...) he returns with sonic, independent dancetracks made of contrasts, anger, enthusiasm and electronic respirations and still forming one whole. Since 2008 Eric manage his own label""Sekel Records"".






"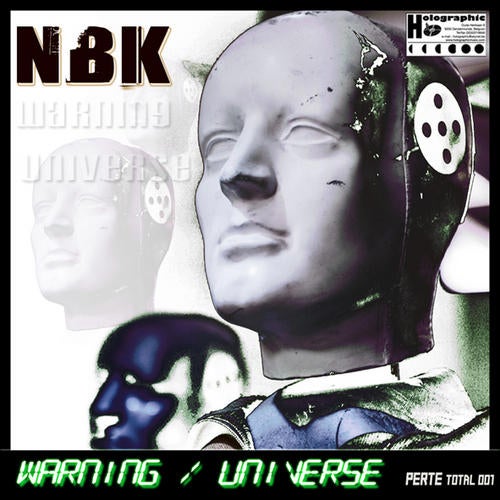 Release
Warning / Universe
Release Date

2009-03-23

Label

Holographic

Catalog

GRAPHIC068