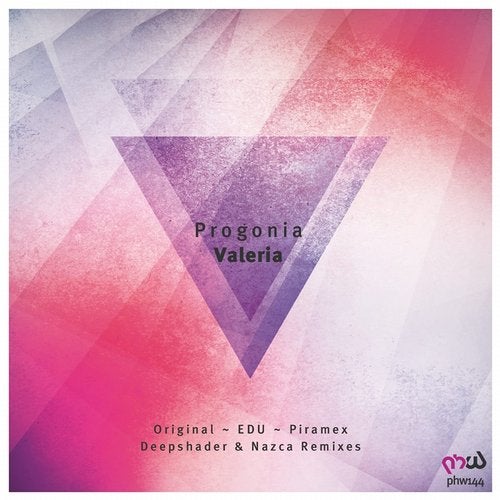 Release Date

2014-09-08

Catalog

PHW144
It's time to get some real attention right now as we bring on a massive release to the PHW roster. This time it's pretty much filled with new names on our roster, and we are as excited as ever to deliver some truly fine music to all of you, coming from some of the hottest talents there are on the scene.

On original we are to see the Turkish duo behind the Progonia as a fresh influence on the label. With their lovely little musical piece called "Valeria", the literally blew us away when showing this magical piece of music to us for the first time. With pounding bass lines, driving percussion and some amazing melodic work, they are to take you on a journey here that we do believe you all will get a crush on, no doubts on that.

On remix duty, we have one of our coolest line-ups so far, starting of with the undoubtedly super producer EDU. With support gained from all the major DJ's in our genre over the past year, and working his music through great labels such as Monster Tunes, Black Hole, Macarize, Perfecto, Alter Ego and the list goes on, we are truly happy to see him joining us at PHW as well with his edgy rework of this Progonia original. With massive rolling chords, effective bass play and overall majestic textures and drive, he without a doubt delivers a superb remix for us here, and we couldn't be happier than what we are, it's top notch work as always from EDU!

The 2nd remix comes from the rising Russian talent, Piramex. For those of you who follow the scene, knows he has worked his music through both Alter Ego as well as winning the Blood Groove and Kikis remix competition through Silk. He definitely is a talented producer, and the young Russian is definitely one to watch. Here he brings a blend rework as he takes on this little beauty. With warm bass lines, lovely melodic work and and overall tasty atmosphere and texture, he spice our lifes up and bring a smile on our faces with this wonderful production. We couldn't be happier than what we are, and we do feel this must be something for you as well if you are a PHW fan, awesome work!

The 3rd and final remix is from another heavy weight on the scene, as the prodigious talented production duo Deepshader and Nazca took the challenge for this track as well. We feel truly blessed to be able to have the guys in on the label, as we do believe they are one to watch of course. In a not to long spell, these hard workers also will make their debut album available but for now, you got to dig in on this massive re-take. With superb harmonies and groovy textures, the create something outstanding for us here. With clever effects, lovely synth riffs and overall an energy filled production, we believe that they will take the scene by storm with this one, no doubts on that.

Overall a fantastic release put together from some of the most talented producers we have around us, and it's a pure pleasure having them all with us!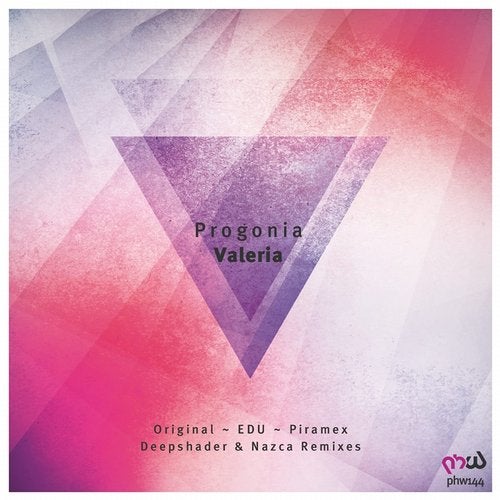 Release
Valeria
Release Date

2014-09-08

Catalog

PHW144