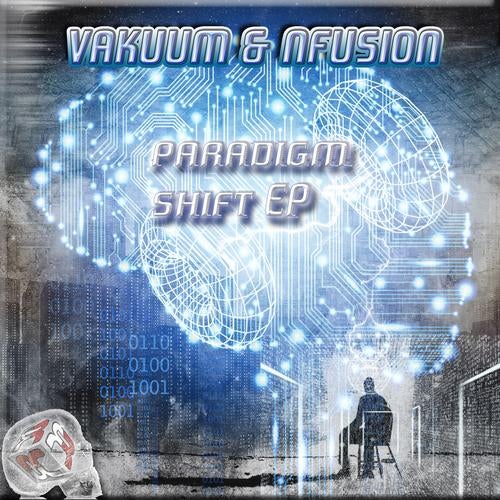 RESPECT presents a new collab duo of Russian young producers whith a unique taste in drum'n'bass.. Very welcome Vakuum and Nfusion and his full of ideas "Paradigm Shift EP"

Any significant breakthrough in the field of art such as music begins to break with tradition, old thinking, old paradigms. What exactly is a " paradigm shift " ? This definition can be compared with the feeling , " That's it ." As if a new idea , as if there was a change in consciousness, when the old is replaced by a new, more perfect , the truth wins lie. Within you like some kind of light bulb lit . At this point, you feel rush of inspiration, the door swung open , you can move on to make new discoveries .
"That's it ! " - When someone finally sees in the combined image a new one. The more a person has been associated initial perception , the more sense it : " That's it ."
Each of us is inclined to think that he sees and hears phenomena for what they really are, that it is objective . From these assumptions derive our attitudes and our behavior . The way we perceive , is a source of how we think and how we do. However this is not the case. We see and hear the world not as it is, but as we are & what we do or the way tuned to perceive it. When we want to open a mouth to describe what we see and hear , as a result we describe ourselves, our perceptions , our paradigms . And when our opponents are separate with us in opinion , we often believe that they are wrong . However , as a result of our sound experiment , people can see and hear the same thing in their own way , each - through the prism of their own unique experience . Shift and ...expand the horizons of your paradigms , learn to perceive the world more versatile !

A simple exercise to maintain the freshness of perception and fullness of sensation by Corporation "Black Inc"
If you are confronted with something new , kind of vague and mysterious to you ... as "Nebula", may violate your established rules in this world , do not be afraid to evolve , changing your behavior and reactions to what is happening ... This way you will feel the fresh flow of vital energy to achieve new goals! Over time, your beliefs get stronger and become the new "Solid" as a rock norm ,but here you will find a real trap ...
Do you have the Spirit to re-run the "Paradigm Shift", when you realize that your old beliefs lead to impotence ? Highly recommended to do this exercise again and again !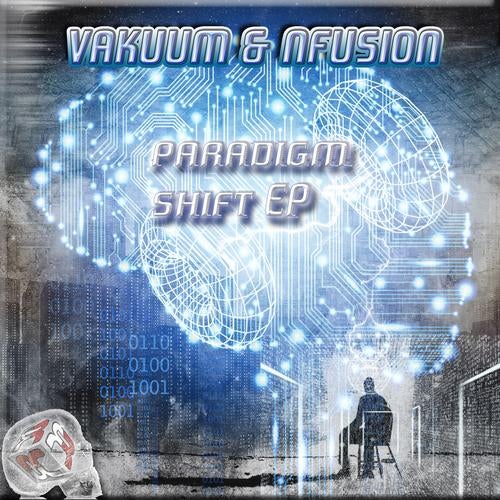 Release
Vakuum & NFusion - Paradigm Shift EP