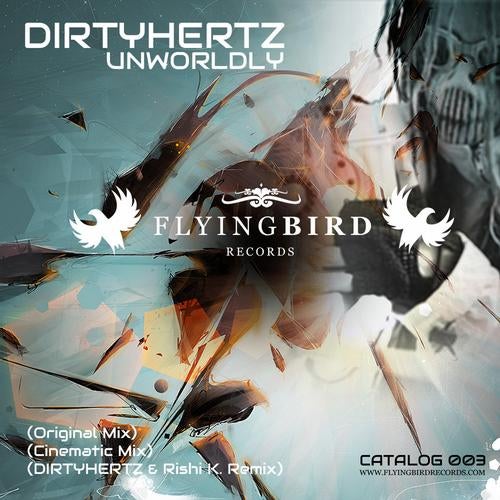 Dirtyhertz: Unworldly (original mix) Clean, vibrant, electric start, which I really like. Nice work, slowly spinning in my heartbeat as halllgatom. An excellent night driving music. Glide the car of the empty road. All around me in the darkness, only the instrument panel, and a CD player with blue lights illuminate. The road in front of me, illuminated by the spotlight. Beats to the rhythm of my fingers on the steering wheel, and enjoy the music, and look in the trees above the moon, and the stars look. This is an ideal track to enjoy one night of freedom, and rush.
The second track is a remix - Dirtyherzt prepared jointly with Rishi K. - I fly in to the another dimension. A pleasant summer evening at a party or at the beach. In the company of friends and strangers. Fine party - music that crawls into my ear comfortably. Clearly hear every musical sound, but I hear my friends talking, the jingle of glass, and the sea is a low rumble. Hear the soft melody and vocals that are smooth down. Simply divine. It is very pleasant to listen to, and enjoy the peoples, while also a starlit night.
The third version is a Cinematix remix. So. This is a really good dark version. Sensual and vibrant. Take a darker place. Where is this place? In myself, in my head. I can feel the blood pulsing through my body, and I travel to the dark thoughts. I can not dive too deep, because the vocals from outh hitch again, then silence, and let it sink again. A roller coaster, but it does not scream when I fall. All three versions simply perfect. One track, three different emotional states. Again, we can enjoy the fruits of knowledge Dirtyhertz fenomenal. I suggest everyone who know for Dirtyhertz, and for those who do not. It's time for more people to enjoy the latest three pearl progressive trance.
Pleasant entertainment for everyone.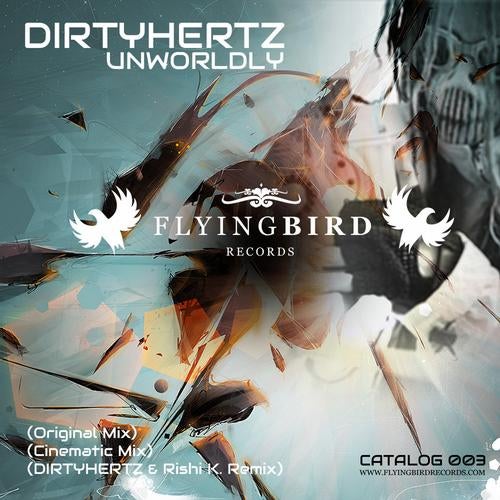 Release
Unworldly