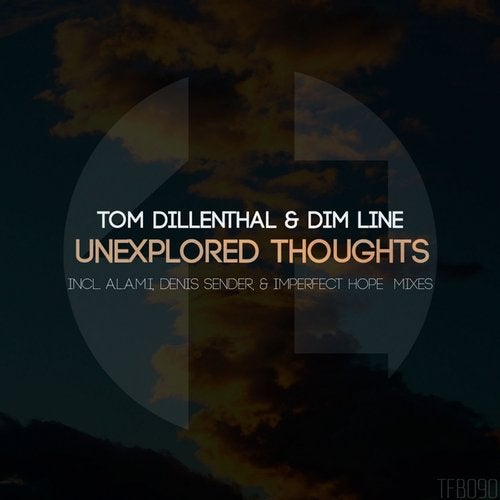 Release Date

2014-09-23

Label

TFB Records

Catalog

TFB090
TFB Records proudly presents its 90th release, a track by Tom Dillenthal & Dim Line called 'Unexplored Thoughts'; including orignal mix and three amazing remixes.

The original mix is just a miraculous song, a track of an untold beauty, simply an ode to the magical universe of trance. Not so high bpms will lead this masterpiece, but the real leadership is focused on the astonishing melody. Also the breakdown has its own beauty with its special baseline. There is not a single second with no magic printed on it. One of the hardest songs to describe we have ever came across, we just can say 'sit, listen carefully and let your mind free'. This is how a vast passion for the trance sound is showed by producers. Epic work by Tom Dillenthal & Dim Line.

First remix we will find the remix produced by A.L.A.M.I, where the magic original has been turned into a huge uplifting track, with a magnific baseline, a great progression and a well noticed atmosphere that will introduce the breakdown. Great changes have been introduced to the breakdown, giving it a more epic taste with the stunning sound chosen for the melody. An oasis of peace and magic, but just a mirage when the power of the uplift breaks through and the climax arrives. Such a great uplifting song couldn't have had a better original to be based on. Amazing work by A.L.A.M.I with this emotional uplifting song. The remix deserves the best.

Next remix is signed by Denis Sender and the producer has changed the song to achieve a more club focused track but keeping the bpms and the essence. It could be tagged as a progressive house song but with a vast beauty. A nice baseline is what has really changed from the original and it is perfectly integrated with the atmosphere and the melody, what gives the song an excellent quality and great chances to be mixed on a dancefloor. Another awesome remix, congratulations to Denis Sender.

Last Remix has been produced by our well known producer Imperfect Hope, and he has kept all the magic of the original and has given the baseline a higher presence. As we did with the original we will enjoy on this remix with an unbeatable magical feeling. The breakdown has been even enhanced with a stunning downtempo baseline and a breathtaking melody. No doubt the remixer has focused all his skills on making a breakdown that will probably be remembered for a long time; excellent work. Few more things can be said, same as it happen with the original, this is a song that needs to be listen and enjoyed personally, it can't be described.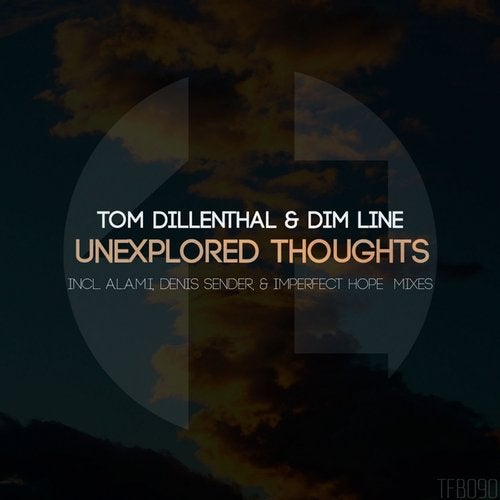 Release
Unexplored Thoughts
Release Date

2014-09-23

Label

TFB Records

Catalog

TFB090