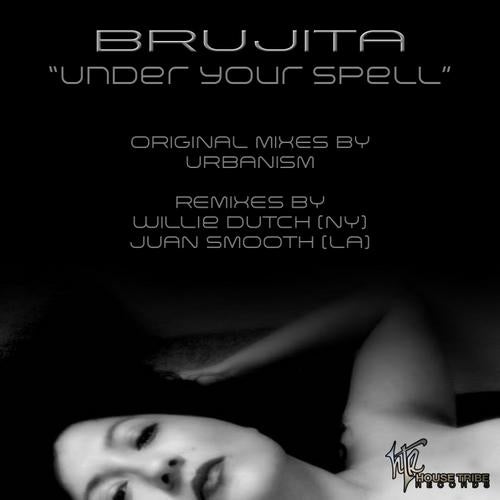 After many nights of running into each other and being a part of the deep House community in Los Angeles, Jerry Flores approached Brujita and asked 'Why do they call you 'Brujita?''
'Because I am,' she replied. Intrigued, he was inspired to combine her magick with house beats. Jerry asked, 'Do you have any spells we could use?' Brujita knew of one that she was sure many people could relate to. It was meant to be just an acapella spoken word over a house track while he DJ'd, but after hearing the lyrics of the spell, he chose to implement it into the creative project Urbanism was about to create and soon thereafter 'Under Your Spell' came into being. The actual lyrics of the spell have been altered for ethical reasons. The track itself is about unrequited love and how one's desire for another can soon turn into desperate obsession to the point where they turn to magick to bring back their lost lover, only to discover that they themselves have become even more enthralled and enslaved to their desire
Under Your Spell was written and produced by Urbanism (George Vibe & Jerry Flores) and Brujita from Los Angeles. The percussion and bass line make this song a very danceable and spiritual song. Brujitas smooth sexy spanish spoken word vocals give Under Your Spell the sensual touch to make a dance floor move.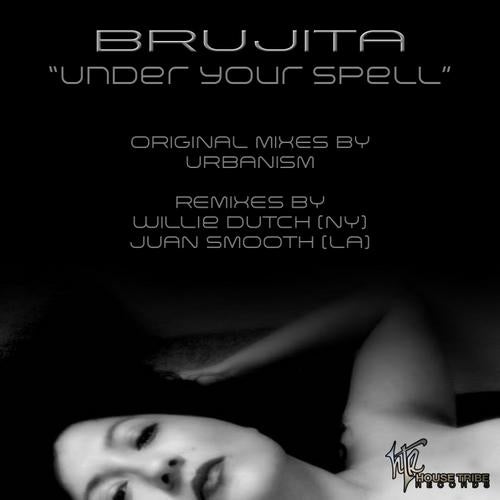 Release
Under Your Spell