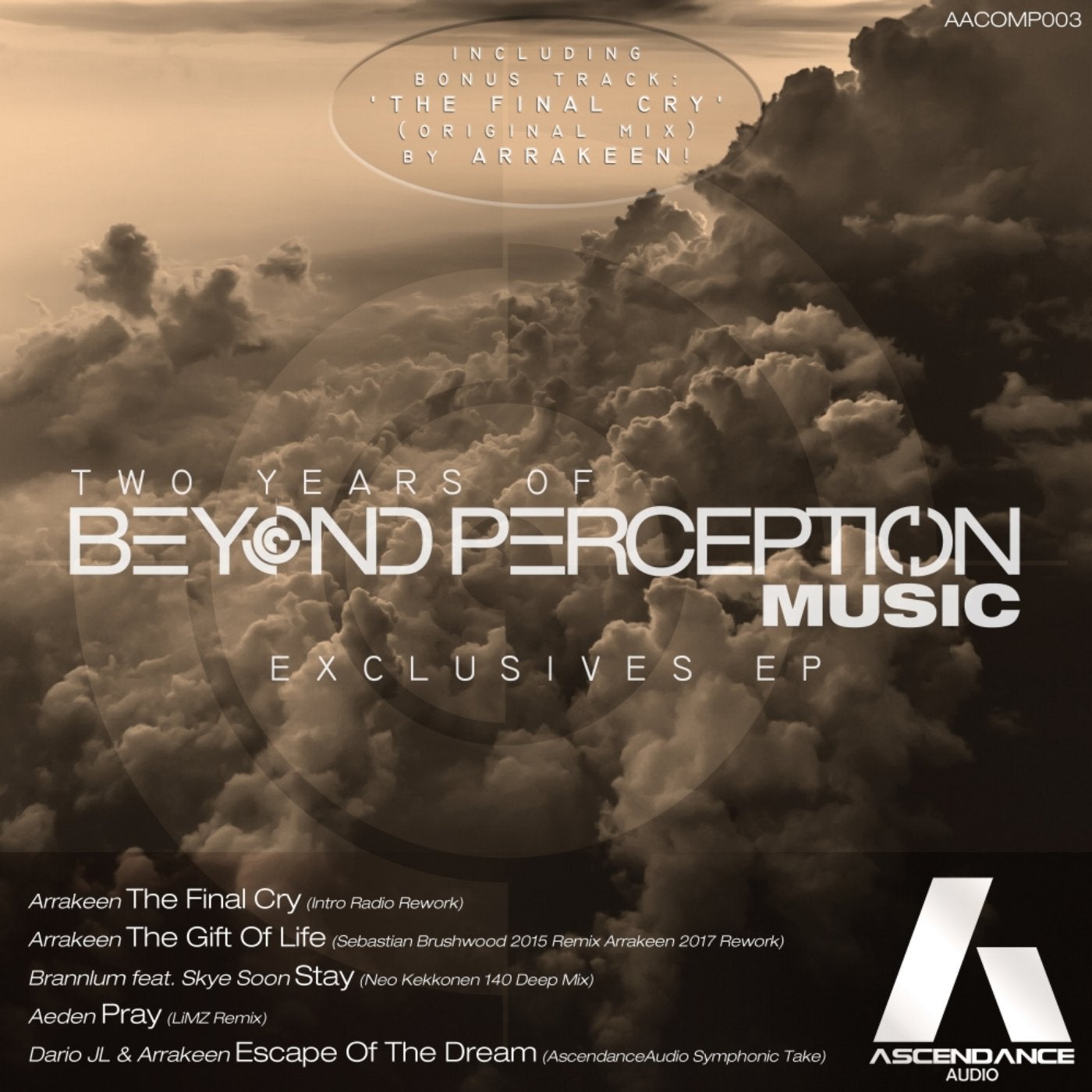 AscendanceAudio is proud to present our finest pick of exclusives as first played on 'Beyond Perception Music's' two year anniversary DJ-mix compilation by Akku & Arrakeen and featuring some of the most unique and talented artists and works that we put out, hand-picked and mixed to each DJ's taste.

Today we have a treat for the DJ and listener too, with 5 previously exclusive tracks that were unreleased or awaiting release and give them a place of their own in this special edition EP on our premium brand label AscendanceAudio.

We hope you enjoy this collection as it also contains works that were touched up and different than what was released in the DJ-mix compilation "Two Years Of Beyond Perception Music", as well as the LiMZ remix of Aeden's 'Pray' that was not included previously as a single but was featured in the mix.

Enjoy and do support with a purchase and check out our main label's World-Class DJ-mix compilation if you haven't already! Do note that track 01 also almost sees a complete overhaul as a 'rework' and not the same as the first release in identity, carrying much more emotion and power with a deep yet pumping bassline and strings that scream and howl and quite figuratively cry in tears of dark sorrowful sound, yet energizing in its opening with a dreamy and surrealistic melody in bright plucks yet residing in dark chords countered again by that invigorating bassline, it surely is unique but not for the faint hearted or conventionalist.
Coupled with its old school simple supersaw outro leading to pure bass, hats & kick as the tale comes to an end, show what rhythm alone can acheive; yours as a bonus for supporting our music and never intended to be on this EP.

Its release date further coincides with Arrakeen's new day of another year in this worldly being, hence this is his gift to you on this new day of another year of this experience we all call 'life'! Thanks, enjoy & hope for your support.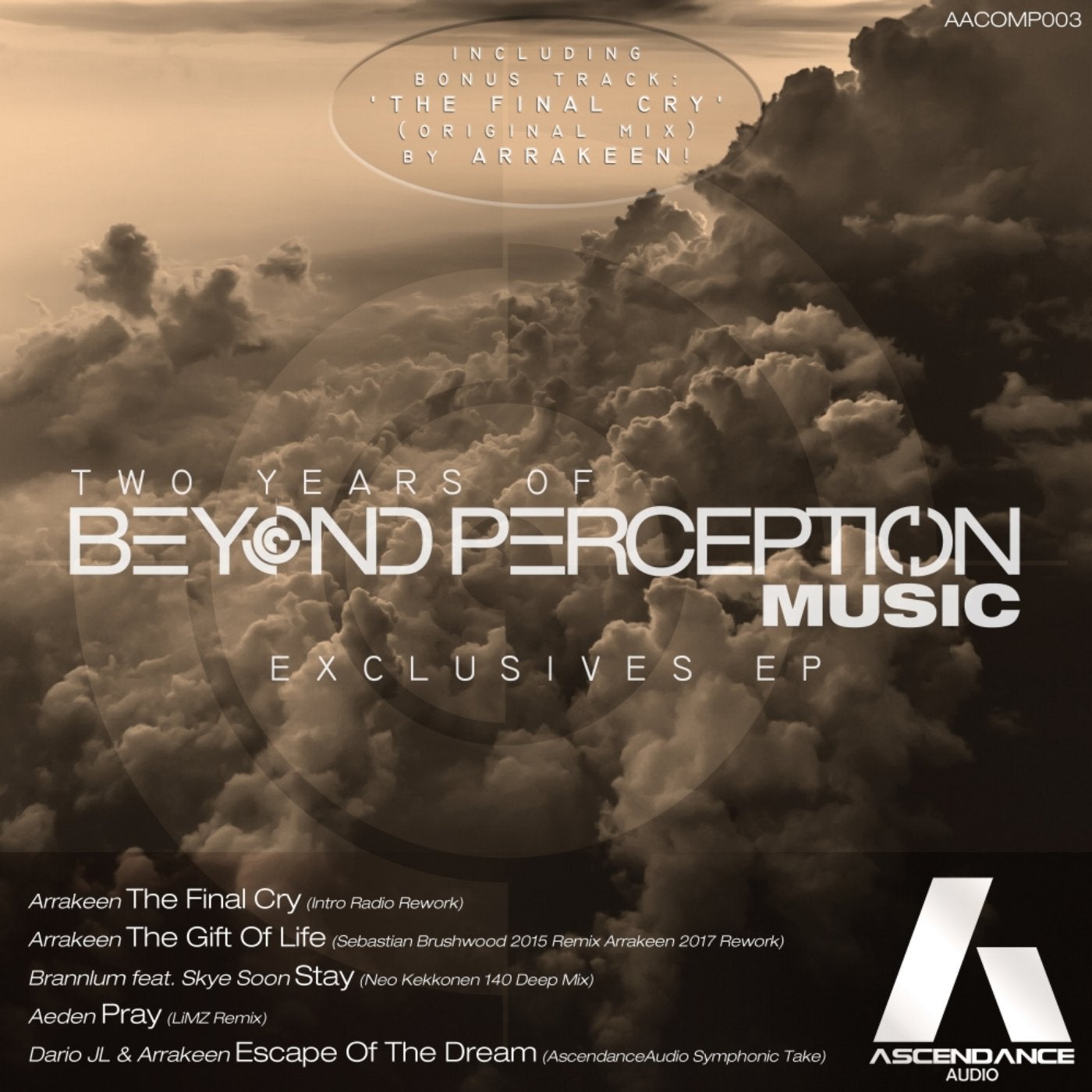 Release
Two Years Of BPM Exclusives EP