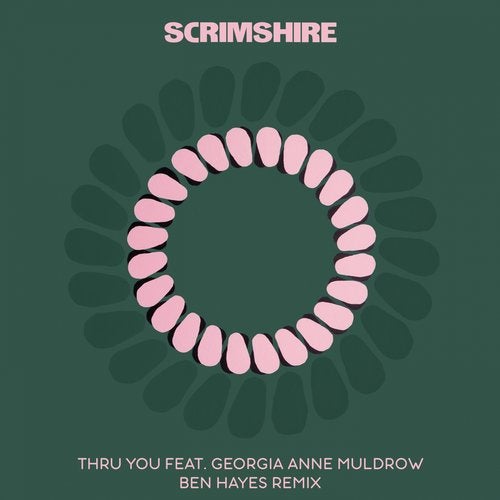 With this remix, the huge mind and talent of Ben Hayes, recent R&S Records signing comes out to play hard! Ben's expertise and magic touch with electronics, synthesis and sound production is in no doubt, but here a very playful, fun but completely wild side of his character takes the original into an inspiringly energetic new direction.

Featuring guest vocals by Georgia Anne Muldrow, 'Thru You' is taken from Adam Scrimshire's fourth album 'Listeners'. The lushly orchestrated neo-soul song is the second track to be released from the album, following March's single 'Won't Get Better' with Emma-Jean Thackray ("A subtle groover with shades of Afrobeats and UK garage" Red Bull Music).

Musically, 'Listeners' draws from Scrimshire's passion for jazz, soul and electronic music of all styles. The album features a host of esteemed guest vocalists and musicians telling their own personal stories, including Georgia Anne Muldrow, Emma-Jean Thackray, Joshua Idehen, Madison McFerrin, Chip Wickham, and James Alexander Bright.

"With this album I wanted to get a more focused sound after six years of relearning and development in the studio. But I also struggled to find my own words, to speak about where I/we are now. So I allowed my collaborators total freedom to tell their own story and as they came back to me, they were telling the same stories I wanted to. It's resulted in some deeply personal confessional pieces: mourning family, collapsing relationships, extremes of self doubt and analysis, trying to balance public and inner persona, and a reminder that life in all forms is important.

It's called 'Listeners' as I am a listener here, I feel like I've been given these very personal experiences to care for. Listeners because, the travesty of the last few years is that we stopped listening to each other, everyone is shouting at each other and no one is learning. And Listeners because I hope I've made something that is for other people more than I have before. I've tried to craft something warmer and more enjoyable, made for those who give me their time in listening to my music."
- Adam Scrimshire

Since joining the Wah Wah 45s label in 2007, Scrimshire has released three albums of experimental cinematic jazz, and electronic sounds. Following his 2009 debut 'Along Came The Devil One Night', his second album 'The Hollow' (2011) was a BBC 6 Music Album of the Week, with Gilles Peterson calling it "A late contender for album of the year".

In the time since the release of his last album 'Bight' ("An eclectic range of influences ranging from disco to fusion to more contemporary electronic styles" XLR8R) in 2013, Adam has worked with long-time musical accomplice Dave Koor on new project Modified Man, and launched Albert's Favourites releasing projects by The Expansions, Hector Plimmer and Jonny Drop. He has continued to gain radio and DJ support for his successful "Scrimshire Edits" series and has produced and mixed records for artist including Stac, Daudi Matsiko, Bastien Keb, Ronin Arkestra, Jonny Drop. He has also continued to develop the Wah Wah 45s label, where he is now a co-owner and director.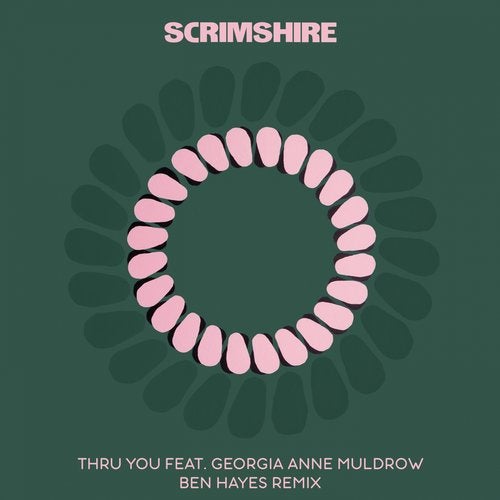 Release
Thru You (feat. Georgia Anne Muldrow) [Ben Hayes Remix]