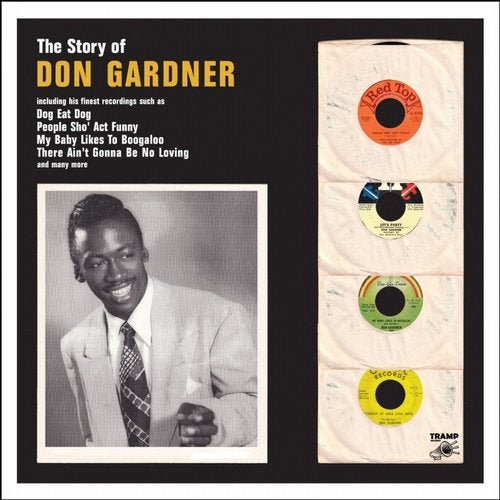 While every rare groove DJ/collector is familiar with the name Don Gardner, the average music buyer probably isn't. Some of you may remember one particular song though: "I Need Your Lovin'" from 1962. Performed by Don Gardner & Dee Dee Ford, it climbed up to #4 on the Billboard charts and even made the pop top twenty. But that ain't all. What was about to follow might not have had enough penetration power to jump on the charts again, but every single song Don Gardner recorded in that decade had pure class.

Actually, Don first went to school for cooking, baking and restaurant management first. He had plans to follow a culinary career but fortunately for us, he was destined to be followed by music throughout his life. Born in Philadelphia in 1931, Don Gardner started singing in church. While still a teenager, he used to sneak into clubs, sing and go back out as he couldn't stay in them because he was too young. Finally, he made his recording debut at the age of 19. In the early 1950s Don founded his first band, The Three Bachelors, which later became The Sonotones. It consisted of Jimmy Smith on organ (yes, THE Jimmy Smith), Albert Cass on sax, Thornel Schwartz on guitar and Don on drums. In fact, Don started out playing Cocktail Drums first, but because Jimmy switched from piano to organ and was getting so loud he was forced to start playing 'real' drums. After four releases under The Sonotones name, Smith left the group and was replaced by Richard 'Groove' Holmes. When 'Groove' left, Don hooked up with a female partner with whom he would strike a vocal spark, Dee Dee Ford.

The duo signed with Bobby Robinson's Fire label and hit it big with the aforementioned "I Need Your Lovin'". Two more singles and an album followed before they departed from Fire in 1964. In the same year the band headed for Sweden. They stayed for almost two years, cutting two 'live' albums there before they went back to the US where Dee Dee and Don went seperate ways. While Dee Dee faded from sight, Don carried on as a solo artist releasing 45s for several different labels.

In 1970, Don had a plan in mind to leave the music business behind him. He got into construction work and helped remodeling Curtis Mayfield's house. Since the mid 1980s he got involved with the Philadelphia Clef Club of Jazz of which he is president to this day.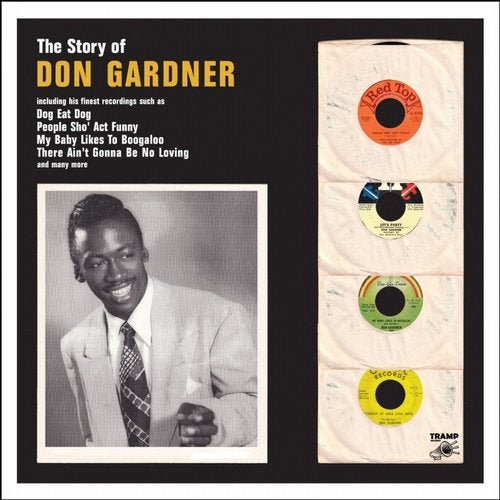 Release
The Story of Don Gardner