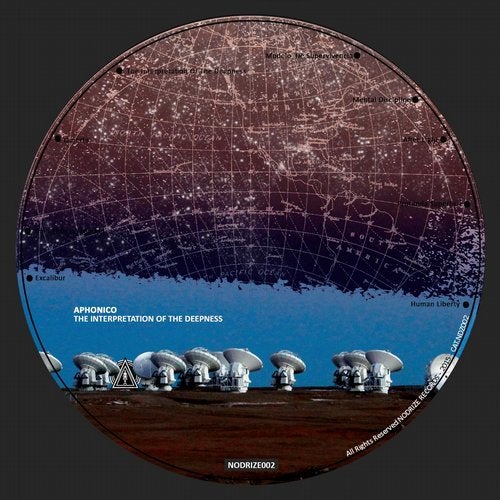 Como bien reza el titulo del disco, Aphonico ha dedicado los nueve cortes que componen este album a explorar los disferentes aspectos y manifestaciones de una musica electronica de baile que tiene su raiz en la primera musica techno de Detroit y numerosos componentes de la IDM de los primeros anos noventa del siglo pasado.
Ésto no convierte a "The Interpretation Of The Deepness" en un disco tributo ni en un disco de pega que pretende recrear el sonido de una época, si no mas bien al contrario. En su afan por navegar a través de las sensaciones mas profundas de la musica Techno ha llegado a donde todos los productores talentosos acaban llegando, al origen del movimiento, y desde alli se ha dedicado a rescatar y actualizar aquellas pinceladas estéticas con las cuales se siente mas identificado adecuando el sonido y los arreglos de forma que nos encontramos con un disco totalmente contemporaneo en cuanto a produccion se refiere y totalmente atemporal en lo referente a la emocion que destila.
Asi nos encontramos con temas que deambulan por el lado mas hipnotico e introspectivo de la musica de baile mientras que otros transitan por vias mas expansivas; pero no crean por ésto ultimo que se trata de un disco con contenidos comerciales o mainstream. Olvidense de los subidones, las melodias de tres notas y cualquier otro recurso facilon porque no van a encontrar nada de eso en ninguno de los cortes que componen "The Interpretation Of The Deepness".
Este disco es puro "underground"; de ese "underground" que no es tal por su aspecto seminal, desubicado o extrano. Es "underground" porque sin necesidad de acudir a las tendencias de moda, sin tener que reproducir formulas de éxito ya vigentes ni tener que pasar por el aro de los tics comerciales uno empatiza con esta obra desde el primer corte. Posiblemente se deba a que el disco exuda honestidad por todos sus poros y porque deja translucir un respeto y una dedicacion a la musica electronica de baile que cualquiera que realmente tenga un compromiso real con ella va a apreciar inmediatamente en cuanto lo escuche.
¿Y que va a escuchar Todo el imaginario sonoro que se encierra entre las primeras producciones de Purpose Maker y el Marco Carola que firmaba las primeras referencias del sello Zenit sin olvidarnos de compases que no estan regidos por el 4/4 ademas de melodias y estructuras que nos remiten a la IDM warpiana noventera mas propia de gente como Sweet Exorcism, The Black Dog o LFO, es decir Detroit Techno + Bleep Techno: Deep Techno aka "The Interpretation of The Deepness"

Por Sergio Flowlab.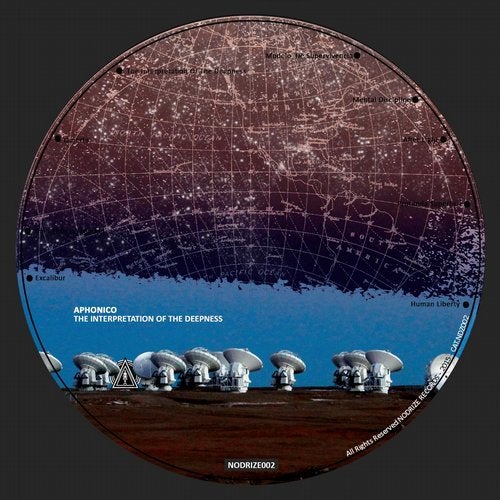 Release
The Interpretation Of The Deepness