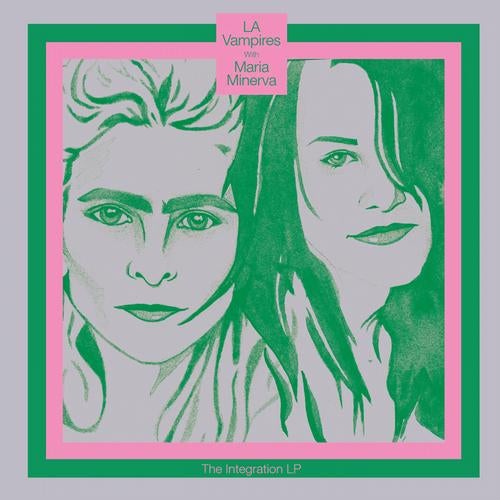 Release Date

2012-10-30

Label

Not Not Fun

Catalog

NNF275
Collaborations reap the raddest rewards when the participants tease out the weirder and wilder geographies of their vibe-map Venn diagram, and for this reason (among others) The Integration LP is a deep achievement of mood-swing motion and freaky feminine mystique.
The meshing of Maria Minerva's alienated pop constructs with LA Vampires' degraded Byronic house births a cool niche catalog of unclassifiable style prototypes, from new wave apocalypto to teutonic club dubs to Harajuku romance anthems, all unified by their tag-teamed sisters-with-voices symbiosis. The album's ten songs were founded on skrewed LA Vampires beats and tape samples, shaped by Minerva's psycho-echo vocal melodies, further articulated by multi-instrumentalist Nick Crozier - Malkin's synth leads and additional drum programming, before being filtered back through Los Angeles's recordist extraordinaire Brian Foote's masterboard for micro-edits and fine-tuning.
The finished collection is a crooked, captivating composite of bleached-out Day-glo party music, Percy Bysshe Shelley poetics, reverbed keyboard drama, extraterrestrial romance metaphors, seasonal meditation, and weird world studio wizardry - another too-true-for-comfort statement from two of today's most unpredictable nonviolent femmes.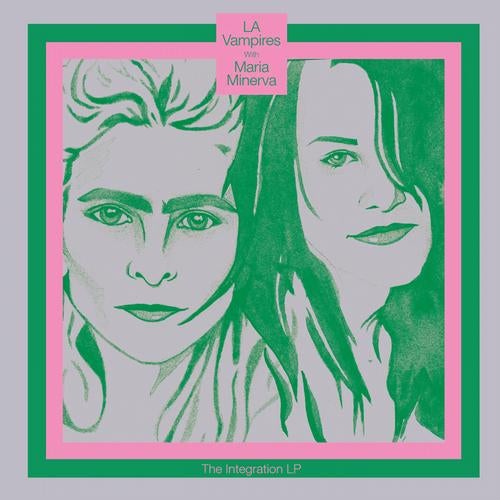 Release
The Integration LP
Release Date

2012-10-30

Label

Not Not Fun

Catalog

NNF275