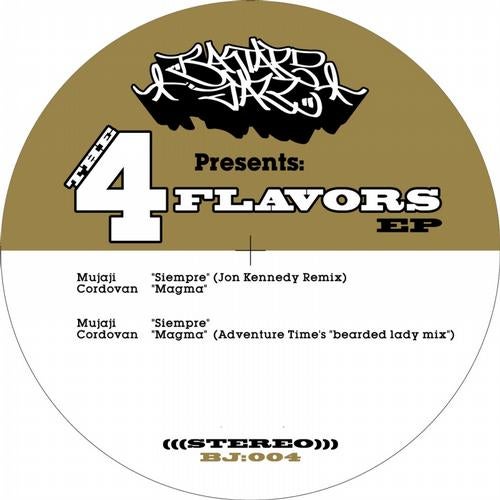 The original joints on the record come from Brooklyn's Mujaji, who's full-length album Free Rain was released on Shadow Records in 2001, and San Francisco's Cordovan, the electronic alter-ego of multi-instrumentalist Greg Reeves, who gained notable acclaim for his records produced under the name "Dipstick".
Remixes come from ex-Tru Thoughts and newly acquired Grand Central Records artist Jon Kennedy, and Plug Research's Adventure Time (comprised of dublab.com founder Frosty, and Plug Research / Eastern Development artist Daedelus).
Mujaji's Siempre is a deep mid-tempo breaks workout around 118BPM, giving nods to both latin funk and traditional Japanese music, incorporating both the acoustic guitar and the koto into the overall track. Cordovan's Magma is takes things to more of the organic-downtempo side with a thick hip-hop break, a live bassline, and silky synths.
Jon Kennedy flips Siempre into something slower, darker, and more raw throwing in a hearty dose of his signature sound into the remix, while Adventure Time takes Magma and injects a heaping dose of the bizarre into it. Remincisent of the early "un-serious" side of the Ninja Tunes sound, Frosty and Daedelus mix up children's records, circus music, tuba solos, all the while keeping it bouncey and hip-hopping. A special track, to say the least.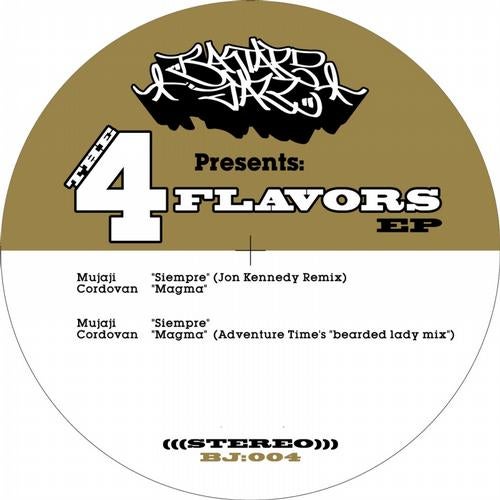 Release
The FourFlavors EP