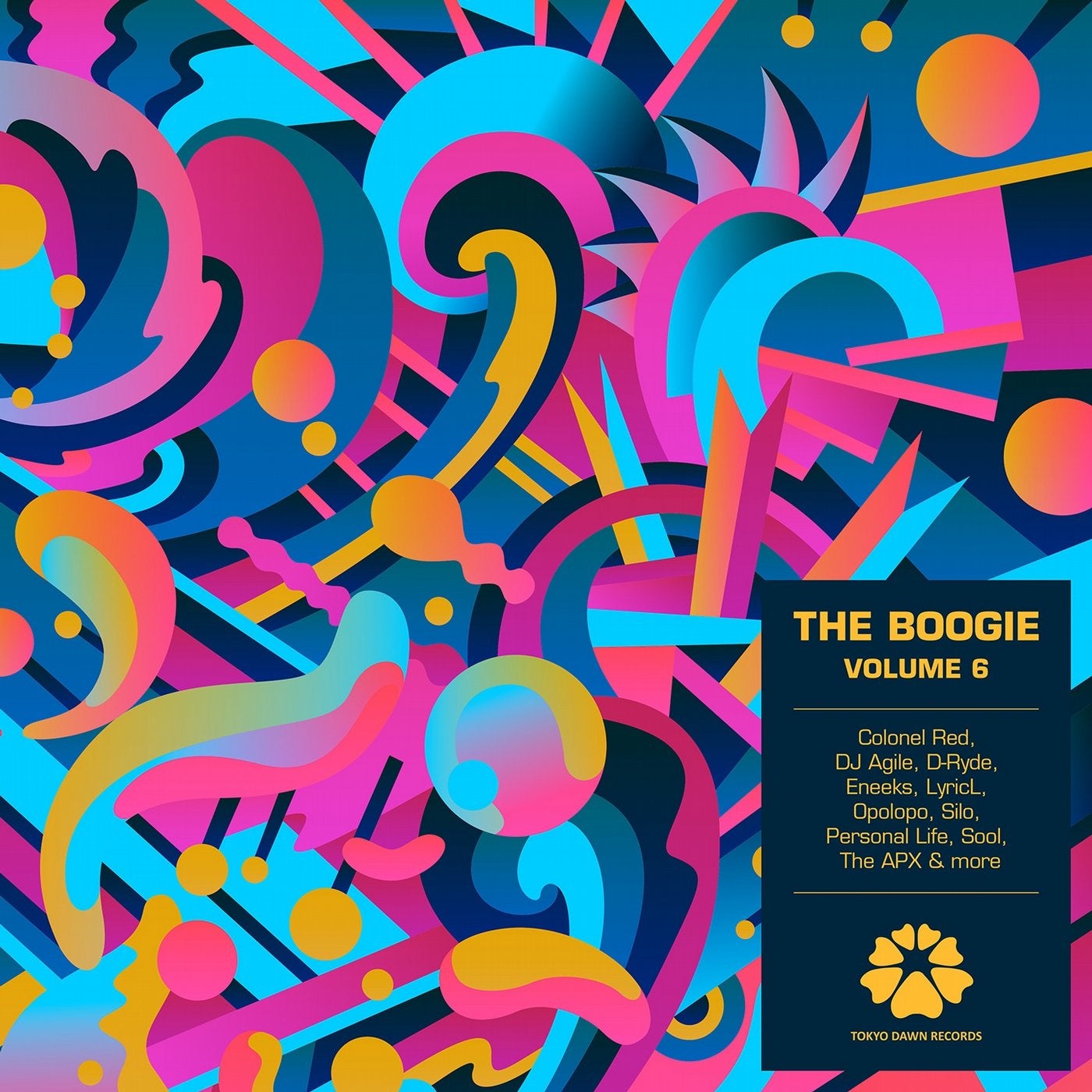 Release Date

2017-12-04

Label

Tokyo Dawn

Catalog

TDR17007
'The Boogie Volume 6' delivers artistic affirmations, gratitude grooves and two-step soul stirring vibes that encapsulate and embrace the essence of 80s boogie with the pristine poetic precision of electropop excellence.

Silo kicks off the compilation with synchronised subtle smoothness that can only be explained "when I give my love to you". Without pointing fingers, you'll definitely feel 'Guilty' as The APX get you boogie bubbling all the way through their jaw dropping jam! DJ Agile and Desiire give us more than a little something to get 'High Off', and Colonel Red stands strong with 'Pride'.

Feel the heartfelt harmonies and spoken-word softness of Sasha Williamson, as she begins to "Take It Slow" on a divine Opolopo vibe. Anthony Mills steadily takes a 'Sip' and lyrically spits liquid gold from the "ghetto to the red carpet" on a D-Ryde rhythm. Laytonwoohbill offers a favourable and familiar flashback of electro elegance, and Jay Ru creates nostalgic niceness turning a classic into a class act.

Facing the ups and downs of uncertainty, Jordan Clark & G-noF are worth talking about, and Eneeks' live band, rap patterns and poetic power moves empower you to 'Get Up'. Recorded in the same studio as Eneeks, Goodfoot take their time with Robert Strauss to "step back, put your loving on the line...", while Personal Life impress with handsome horns, happy harmonies, boogie baselines and foxy fly freshness.

In order to remedy the situation, you better 'Listen' to the resplendent realness of Carly & The Universe. Then allow LyricL to soulfully shape spoken word and intimate imagery. Sool is 'Trying Hard' whilst effortlessly easing with grace throughout their gorgeous groove. Anthony Mills then looks into a future of "Turkish tubs and bubble baths for thugs" for 'Early Retirement'. Still Weavens delivers delicious horns and stunning synths that grasp the boogie brilliance perfectly to 'Hold On To That'. And as we venture into the last song of the compilation, Udi Levi turns up the heat, warming up Quadrant 77 with a blazing boogie vibe and 'Slow Burn'.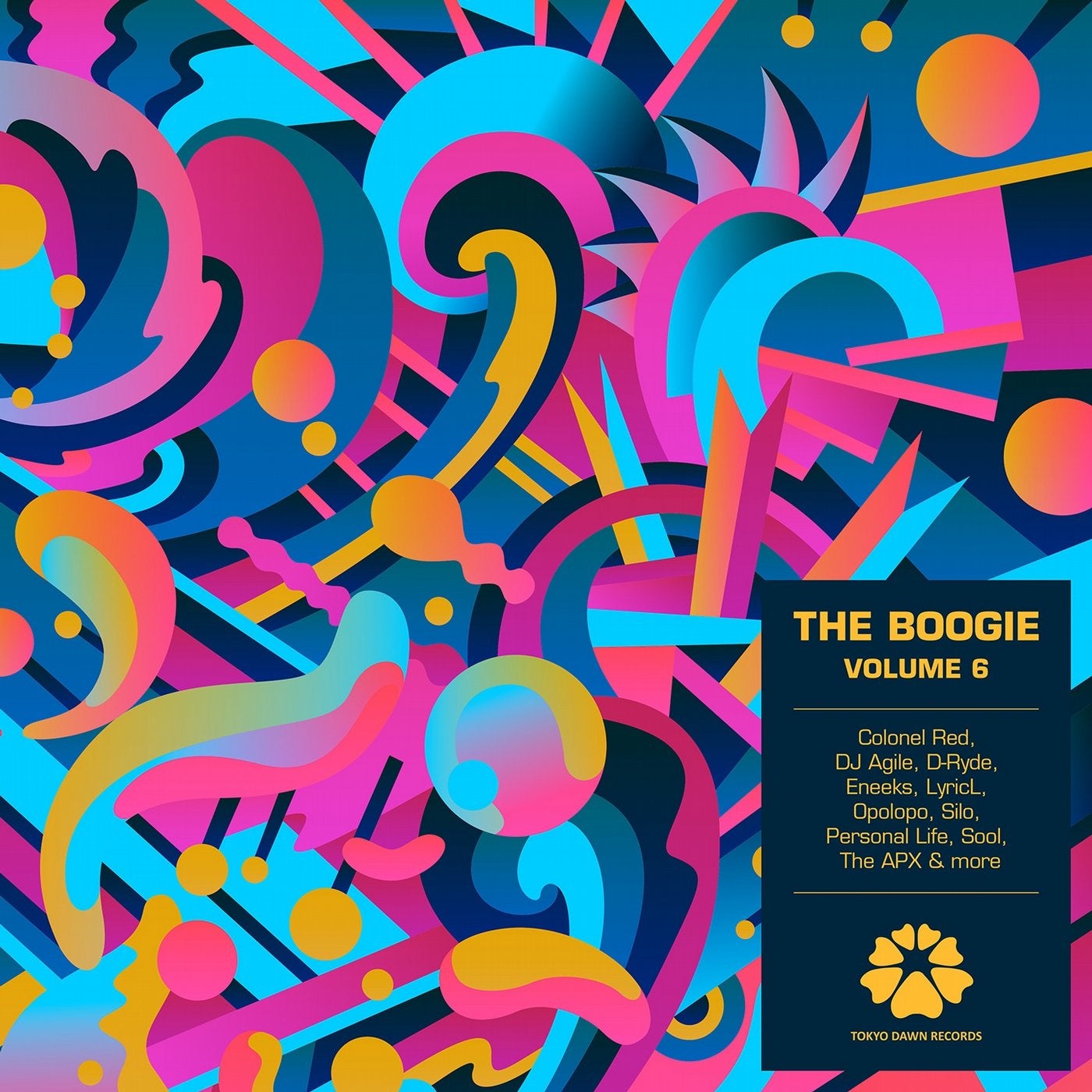 Release
The Boogie, Vol. 6
Various Artists

Release Date

2017-12-04

Label

Tokyo Dawn

Catalog

TDR17007