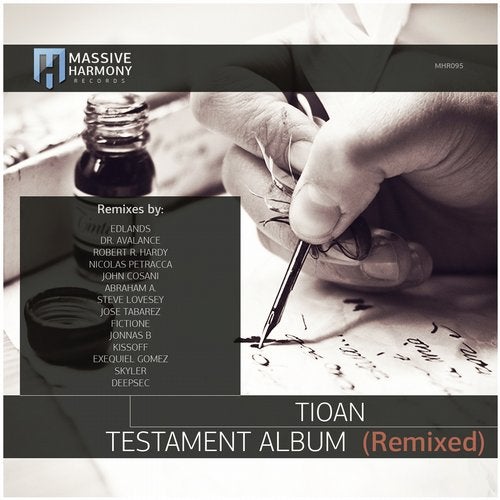 As a first release on this new year, 2015, we had the pleasure to bring on an album from the always great Tioan. The support where immense, and we decided to make a follow up on the album and put a remix edition on each of the tracks included a few months back. The result of that work is finally here, and today we bring it on for you all to take part of it.

For those of you that where kind and took the time to bring it on in the digital stores with a legal copy of it, will know what kind of music he delivers all the time. Deep grooves and smart textures built through evolving pads and melodic arrangements is always what you get from this producer.
To make this amazing release shine and glow once more, we have the pleasure to bring on a remix each on the tracks involved back in January, and we are so pleased with the result.

On the remixes, with new interpretations and ideas brought on, we see some huge talent with artists such as label regulars John Cosani, Robert R. Hardy, Steve Lovesey, EDLands, Nicolas Petracca, Abraham A., Skyler, Kissoff, Dr. Avalance, Exequiel Gomez, FictiOne, Deepsec, Jonnas Band Jose Tabarez taking charge of the reconstruction.

I would say, enough said there, the names speaks for themselves, and it is just to join in and see what is delivered. There is something for everyone if you're up for the deep and driving pieces of progressive music!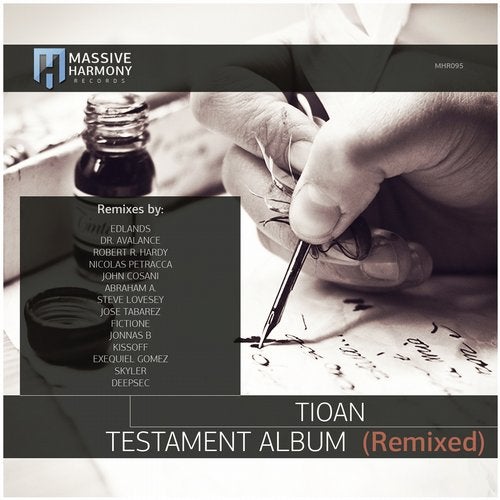 Release
Testament (Remixed)
Tioan, Darkployers, EDLands, Dr. Avalance, Jose Tabarez, Exequiel Gomez, John Cosani, Abraham A., Steve Lovesey, Robert R. Hardy, FictiOne, Jonnas B, Kissoff, Nicolas Petracca, Skyler, Deepsec

Release Date

2015-04-27

Label

Massive Harmony Records

Catalog

MHR095