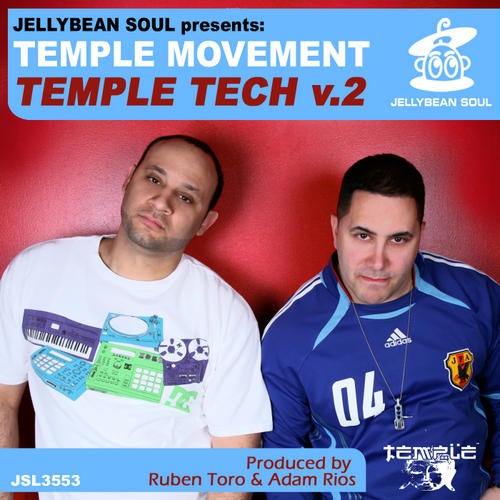 Ruben Toro & Adam Rios team up to bring you Temple Tech v.2

This is Ruben and Adams second release on Jellybean Soul, and the sophomore effort does not disappoint. Six deep, sexy and techy mixes each slowly build into a climactic driving rhythm, sure to send the dancefloor into a frenzy!

FEEDBACK:
Nice groove. Love all the mixes - David Morales (www.defmix.com)

Nice driving track - to move the party in the right direction, Temple Tech V2 is my choice DJ Pope (handzonradio/Motivation)

This is Hottt... It rocks !!! Great electro piece... - Louie Lou Gorbea (Naimas)

DOPE luv all the mixes cant wait to play Halo (San Francisco)

Club Banger! - Darryl James (98.7 KISS FM NEWYORK)

Nice vibe. will support. Abicah Soul (Chicago)

Great track! - Tony Humphries / Jacko

Lovin' these mixes more with each play. Lovin' the jazz keys and I'm lovin' another Jellybean Soul dance-floor winner. Full support - Dr Bob Jones (Samurai fm / UK)

ROCKIN! - DJ Dino (Scarpa/Cavo Paradiso Mycono)

Brilliant ... Proper house bounce... Will hammer everywhere! Laurent Garnier (France)

CREDITS:
Produced, Arranged and Mixed by Adam Rios & Ruben Toro
Written by Adam Rios and Ruben Toro
Published by Latin Bull Music / ADRS Music / My Soulmate Songs (ASCAP)
Additional Keys By Tiger Wilson

Mastered by Emanuel Geller @ Salz Mastering

Executive Producer: Jellybean Benitez

http://www.jellybeanmusic.com
http://www.myspace.com/jellybeansoul
http://www.djrubentoro.com

For inquiries, please send email to:
info@jellybeanmusicgroup.com

For bookings, please send email to:
xio_mara_01@mac.com

(p) & © 2009 Fuego Media, L.L.C.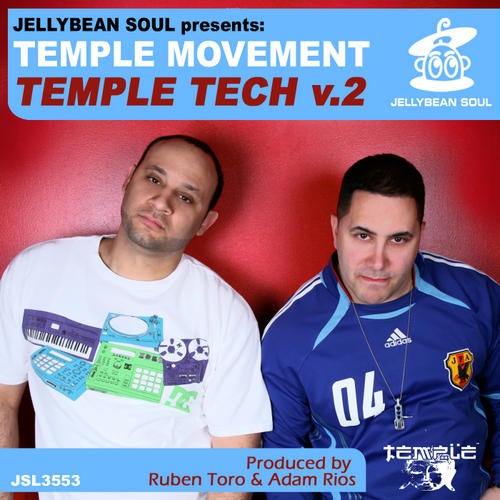 Release
Temple Tech V2