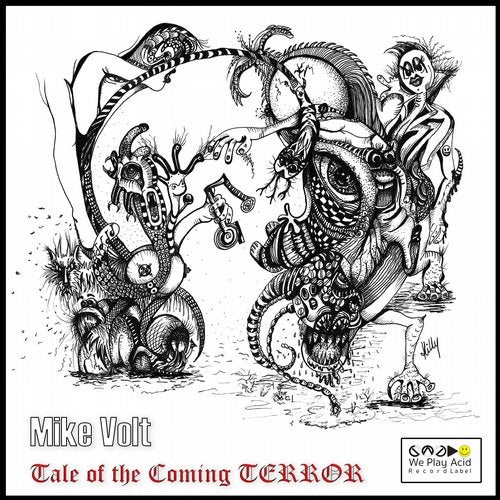 Good news after a short hiatus We Play Acid are back with a vengeance and bringing you the Highlands from the Lowlands, may we present Mike Volt from The Netherlands with WPA036 "Tales of The Coming Terror".

As the title may suggest is a three track Acid assault that's not for the faint-hearted featuring Mikes original vision along with remixes by Lothario Lee and Acid Driver.

Track one is Mike's original mix, Mike is an acid techno producer and performs as part of HCL04 live PA, Mike has clearly cut his teeth it the squat party scene of the early 90s "Tales of the Coming Terror" original mix is a straight up 303/909 affair which unmercifully pounds its way through a huge sea of reverb causing the walls to melt in the process, classic warehouse acid.

Track two "Fright Mix" is a star-spangled banger from Lothario Lee, on loan from the Ghetto House stable in Chicago. After a few shows with Phuture, Earl Smith aka DJ Spank Spank (R.I.P) and Lothario launched "Creators Of Deepness" record label. "Fright Mix" is his vision of a dystopian nightmare, with an industrial, Mad Max-esque feel, it's unsettling and pensive, even the Police threaten to turn up about three minutes in to spoil the party but are spooked by the unrelenting pace of squat party acid and just drive on by.

Track three is the Acid Driver re-tweak, Joao slows the pace down a tad and introduces his signature funk to the proceedings, this is a much more measured approach than the previous mixes, it cuts deep and soulful. The bassline is upfront and confident and like all great anthems it sounds effortless and unlabored, the production is clean and massive on this sizzling future classic, no nonsense it's just really... really cool.

So please support Mike Volt and all of us at We Play Acid so we may continue to bring you the choicest Acid cuts... when we find Acid... We Play it.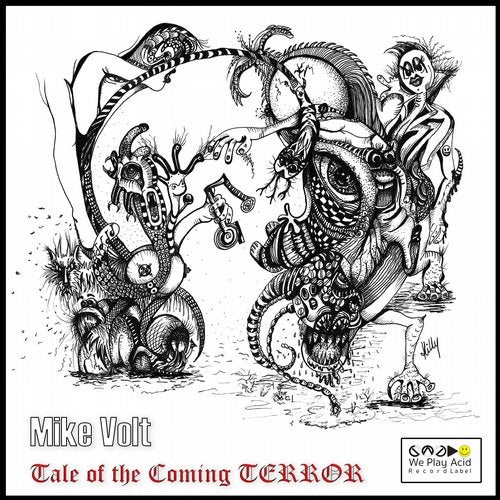 Release
Tale Of The Coming Terror