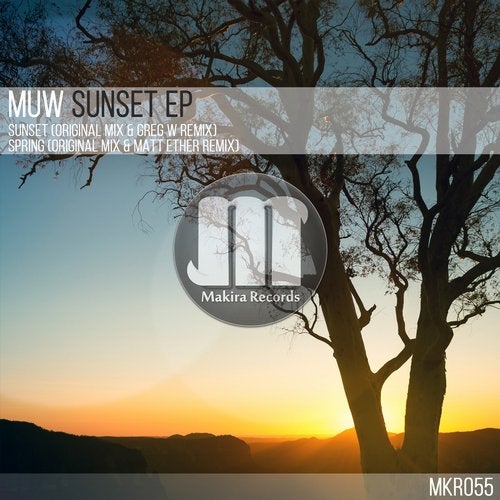 MUW - Sunset /Spring including remixes by Matt Ether, Greg. W. _ 2015_MKR055

Makira Records releases Sunset EP from producer Muw. A two Track EP, including Original mix and remixes of Spring
from Polish Producers Matt Ether and Greg. W. The Track Spring is starts off with chord, beautiful piano, fx effects.
As for the Remix of Spring by Matt Ether, its like waking up in a sun kissed dreamy land, starting off with magical atmospheric pad, breathless chord progressions, vocal additions uplifts the feelings. The rides just never seems to end on this track. The title track Sunset, is a melody groovy progressively build tune. Such beautiful feelings are given out when played with rich melodic atmosphere. Driving chord progression, warm rich atmospheric string pad rising from back just gives shivers inside out, the treasing piano notes in between of the tune uplifts your soul to another level after second break. The main breaks drops off with soft chord, rising slowly with sudden chord progressing with all elements.
Now we speak of the remix of Sunset by Greg. W. another senstaional remix, with exotic atmosphere and uplifting lovely piano, gorgeous bassline chord drive,
heartfelt harmony, feather light sequence fallin like rain drops just makes you fall in love. Arpeggio lifting up from behind progresses with rest of the elements. This track is packed with lovely unforgettable moments. The sunset EP is just another great production of pure melodic progressive house music.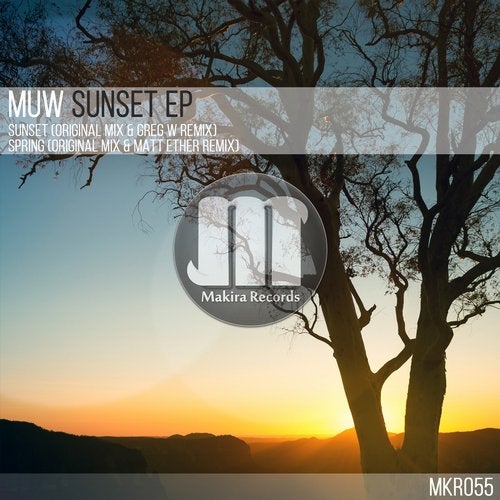 Release
Sunset