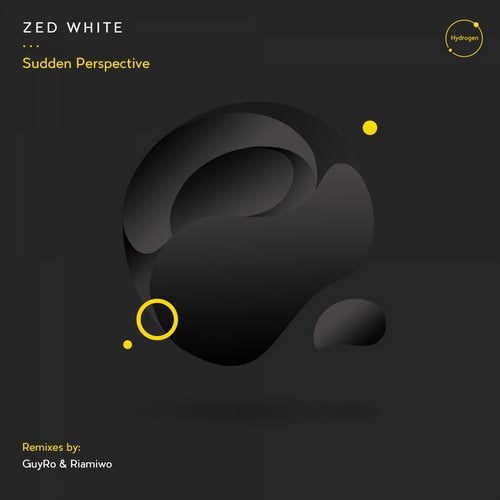 Hype
Release Date

2018-06-11

Label

Hydrogen

Catalog

HYDRO131
With his brand-new single 'Sudden Perspective', we welcome back Zed White to the label who brings it together for an extraordinary release that shows a startling amount of potential.

He starts us off by using rhythmic beeps and mellow synth stabs to create a driving rhythm before the atmospheric pads create a beautiful setting, which fires with all guns blazing to produce a club monster that growls. Combining the best of both worlds, he has come up with something unique and distinctive to make this release extra special while applying an extra dose of groove and warmth to this incredible tune. 'Sudden Perspective' stands for a fool proof and state-of-the-art piece of music, which will readily make you, take note and amaze in equal measures.

Adding to our list of remixers, we brought in GuyRo who knows a thing or two when it comes to mind blowing reworks, turning his mix into an irresistible track using the original elements with perfection. GuyRo layers more melodies and effects, whilst upping the flow with cleverly programmed tech percussion and his trademark FX elements, without destroying the essence of the original. His rework deserves to be branded 'essential' in any sense of the word.

Next up we have Riamiwo who makes his debut on the label. Famed for his endless high quality progressive house and melodic techno productions, his interpretation sounds mature, effortless, and full of subtle nuance. Never one to be bound by any particular style or genre, this is him taking a deeper route. Riamiwo delivers a bittersweet, quality fueled, melancholic rework that still manages to get your toe tapping with each downbeat. Great stuff!

Zed White's 'Sudden Perspective' is an accomplished piece of work that highlights, that he is a true master of his craft. 'Sudden Perspective' sees a worldwide release on June 11th, 2018. Essential stuff that is not to be missed!