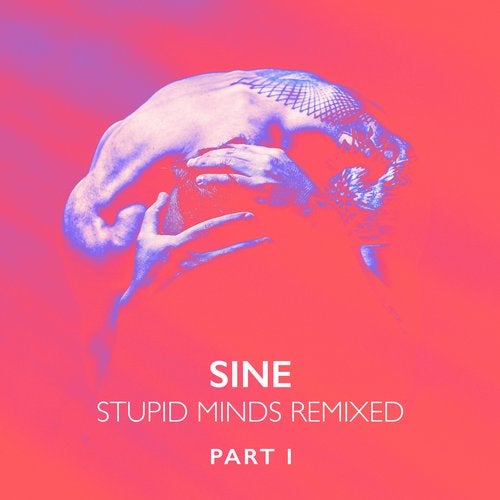 Release Date

2018-03-16

Label

Sine Music

Catalog

SM0086
ENG:

Having released the single "Stupid Minds" in January 2018 SINE has now reappeared on the radar. On the 16th March Sine Music will be releasing the Remix EP Part 1 of Stupid Minds, available at all well-known download stores and streaming services.

One track - seven remixes. It's truly amazing what happens when different producers make their very own version of one and the same track. From Chillout and Electronica to Deep House and Minimal.

Electrix gets the ball rolling. He's been a Sine Music artist from the very beginning. His chilled remix is the perfect opener for this EP. Starting with a wonderful strings intro the remix continues with warm pads, a relaxed beat and beautiful synth melodies.

The second track is a Soulcraft remix, that SINE himself has produced. Based on a guitar riff that was already recorded about 25 years ago. Sine's brother had the idea back then and recorded the basis of this remix. Grooving and with a slight psychedelic touch the remix slowly evolves. The vocals were re-recorded for this remix due to the riff's different key.

The EP continues with Silky Wave's remix. A German-Italian producer duo, accelerating the tempo of the EP. Groovy beats and kind of hashed vocals show the musical ability of Silky Wave wonderfully.

Gold Lounge. A Sine Music artist from the very beginning too. He adds his special Gold Lounge air to the song. Beautiful and warm synths with a long lasting reverb and spherical pads will make you feel like sitting by the Italian ocean with a cocktail in the sunset.

With pitched vocals and a driving beat Florian Shipke from Osnabrück, Germany makes you wanna shake your tail feathers. He's produced various remixes for Sine Music over the years and his style really is distinctive.

D'crell from the UK shows how all-round a remix can be. Minimal and with a hypnotizing synth line this remix catapults you into a trance like state of being.

Last but not least there's Thomas Lemmer who's become an irreplaceable part of the Chillout and Electronic scene. He provides a smoothly grooving remix that's already welcoming summer.
_____________________________________________

DE:
Mit der Single "Stupid Minds" meldete sich SINE im Januar 2018 zurück. Am 16. März erscheint auf Sine Music nun die Remix EP Part 1 von Stupid Minds bei allen bekannten Download und Streaming Portalen.

Ein Track - sieben Remixe. Immer wieder erstaunlich, was entstehen kann, wenn unterschiedliche Produzenten aus einem Track ihre Version machen. Von Chillout über Electronica hin zu Deep House und Minimal.

Den Anfang macht Electrix. Er ist Sine Music Künstler der ersten Stunde. Sein chilliger Remix ist ein perfekter Opener für die EP. Nach einem wundervollen Streicher Intro folgen schöne warme Pads, ein entspannter Beat und schöne Synth Melodien.

Danach kommt der Soulcraft Remix, den SINE selbst produziert hat. Basis ist ein Gitarren Riff, das vor etwa 25 Jahren schon aufgenommen wurde. Die Idee dazu lieferte sein Bruder, der die Basis des Remixes produziert hat. Entspannt groovend mit einem leichten psychedelic Touch baut sich der Remix langsam auf. Die Vocals wurden hierfür nochmals neu aufgenommen, passend zur neuen Tonart des Gitarren Riffs.

Es folgt der Remix von Silky Wave. Ein deutsch-italienisches Produzenten Duo. Die EP nimmt langsam Fahrt auf. Mit groovenden Beats und zerhackten Vocals zeigen die beiden ihr Können.

Gold Lounge. Ebenfalls Sine Music Künstler der ersten Stunde steuert den nächsten Remix bei. Er gibt dem Song seine spezielle Gold Lounge Note. Schöne, warme Synths mit langen Hall Fahnen und sphärische Pads lassen einen direkt im Sonnenuntergang am italienischen Meer mit einem Cocktail in der Hand sitzen.

Mit gepitchten Vocals und einem treibenden Beat lässt Florian Shipke aus Osnabrück das Tanzbein zum Grooven bringen. Er hat schon diverse Remixe für Sine Music Künstler beigesteuert. Sein Style ist unverwechselbar.

Wie vielseitig er ist, zeigt D'crell aus England mit seinem Remix. Minimal, mit einer hypnotisierenden Synth Line peitscht sich der Remix voran und versetzt einen in einen Trance Zustand.

Den Abschluss macht kein geringerer als Thomas Lemmer. Inzwischen aus der Chillout und Electronic Szene nicht mehr wegzudenken liefert er einen entspannt groovenden Remix ab, der den Sommer schon mal heraufbeschwört.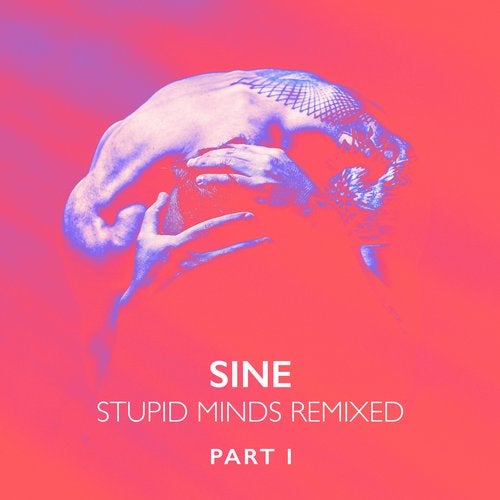 Release
Stupid Minds Remixed, Pt. 1
Release Date

2018-03-16

Label

Sine Music

Catalog

SM0086