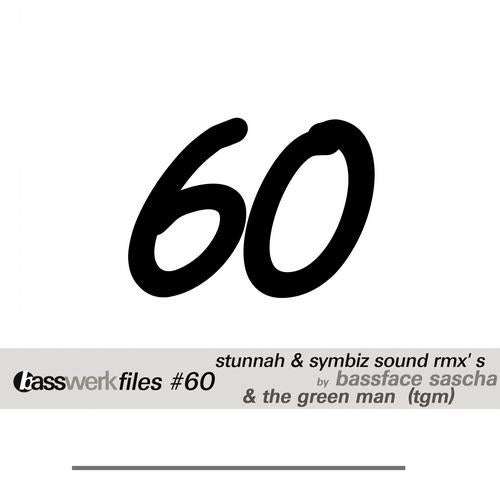 Basswerk Files #060 Remix EP

A: Symbiz Sound featuring Stunnah - Ratatatat (Bassface Sascha Rmx)

B: Stunnah - Mend (The Green Man's Basswerk Rmx)

C: Stunnah - Mend (Bassface Sascha Rmx)


Release: Beatport 26.10. others 10.12.

english:

This is a remix EP with three bombs for the "60" anniversary of the digital sublabel Basswerk Files. The aim of Basswerk Files was and still is the release of extraordinary tracks of all kinds of styles. Unconventional stuff, special mixes, newcomer tracks or others that otherwise couldnt be released as fast or at all for whatever reasons elsewhere. Thus releases on Basswerk Files are always fresh and have some kind of "dubplate" character. It's a special honor to have some of Germany's D&B scene's leaders on the label for this anniversary release: MC Stunnah gets remixed by Bassface Sascha and Basswerk's The Green Man himself.

But basically this is a Stunnah EP. MC Stunnah has diverse musical interests, which makes him match perfectly into Basswerk's roaster. He is rapping on big raves or over Grime music while also feeling himself close to dBridge's Sound. It was certainly special when he was nominated for the D&B Arena awards as best Newcomer - as a german MC performing in english language! His double-time MC'ing is a trademark and he feels close to the german scene.

Berlin based "Symbiz Sound" are another innovative Live-Act, whose 8bit sound coop with MC Stunnah gets remixed by rave-master Bassface Sascha in the first track "Ratatatat". He never stuttered that much, but does give much more speed to the original.

The other two mixes of Stunnah's solo track "Mend" have more of a "straighter" flow - but with very different vibes. While The Green Man delivers deepness from the Basswerk basement, Bassface again turns it into a hands up party experience!

deutsch:

Eine Remix EP mit drei Knallern zum "60." des digitalen Sublabels Basswerk Files. Ziel von Basswerk Files war und ist der Release von ausserordentlichen Tracks aller bassigen Couleur. Hierzu gehören unkonventionelle Tracks, spezielle Mixe, Tracks von Newcomern, die sonst nicht so schnell oder aus welchen Gründen auch immer überhaupt gar nicht released werden könnten - auch wenn speziell diese EP wie einige andere auch sicher auch eine Vinyl VÖ verdient gehabt hätte. Auf diese Weise sind Releases auf Basswerk Files immer frisch und haben eine Art "Dubplate" Charakter. Eine besondere Ehre ist es, zum Jubiläum einige "Anführer" der deutschen D&B Szene auf dem Label begrüssen zu können. MC Stunnah wird geremixt von Bassface Sascha - und ausserdem gibts den hauseigenen Remix von Basswerk's The Green Man selbst.

Eigentlich handelt es sich aber vor allem um eine Stunnah EP. MC Stunnah ist ein musikalisch vielseitig interessierter MC, der allein schon deshalb bestens zu Basswerk Philosophie passt. Er rappt auf grossen Raves oder auf Grime genauso wie er sich andererseits auch dem Sound von dBridge nahe fühlt. Eine Besonderheit war sicher seine Nominierung für die D&B Arena Awards als bester Newcomer - und das als deutscher MC. Charakteristisch ist sein Double-Time MC'ing. Wichtig ist ihm seine Verbundenheit zur deutschen Szene.

Die Berliner "Symbiz Sound" (die koreanisch-deutschen Brüder Buddysym and Chris Imbiss) sind ein innovativer Live Act, deren 8 Bit Sound Koop "Ratatatat" mit MC Stunnah auf dieser EP von Rave-Meister Bassface Sascha veredelt wird. So gestottert hat Bassface noch nie, aber er lässt es sich nicht nehmen, dem Original mehr Tempo zu verleihen.

Ein bisschen geraderen Flow mit unterschiedlichen Vibes liefern die anderen beiden Tracks: von Stunnah allein stammt "Mend", dem The Green Man ein bisschen deepere Vibes verpasst hat. Zum Abschluss gibt's noch einmal einen "Mend" Vollgas-Remix von Bassface.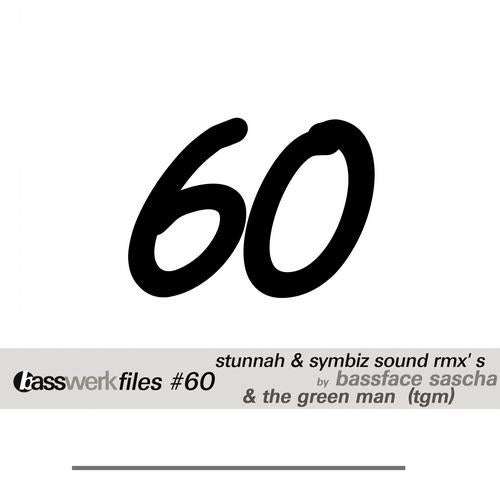 Release
Stunnah Rmx EP